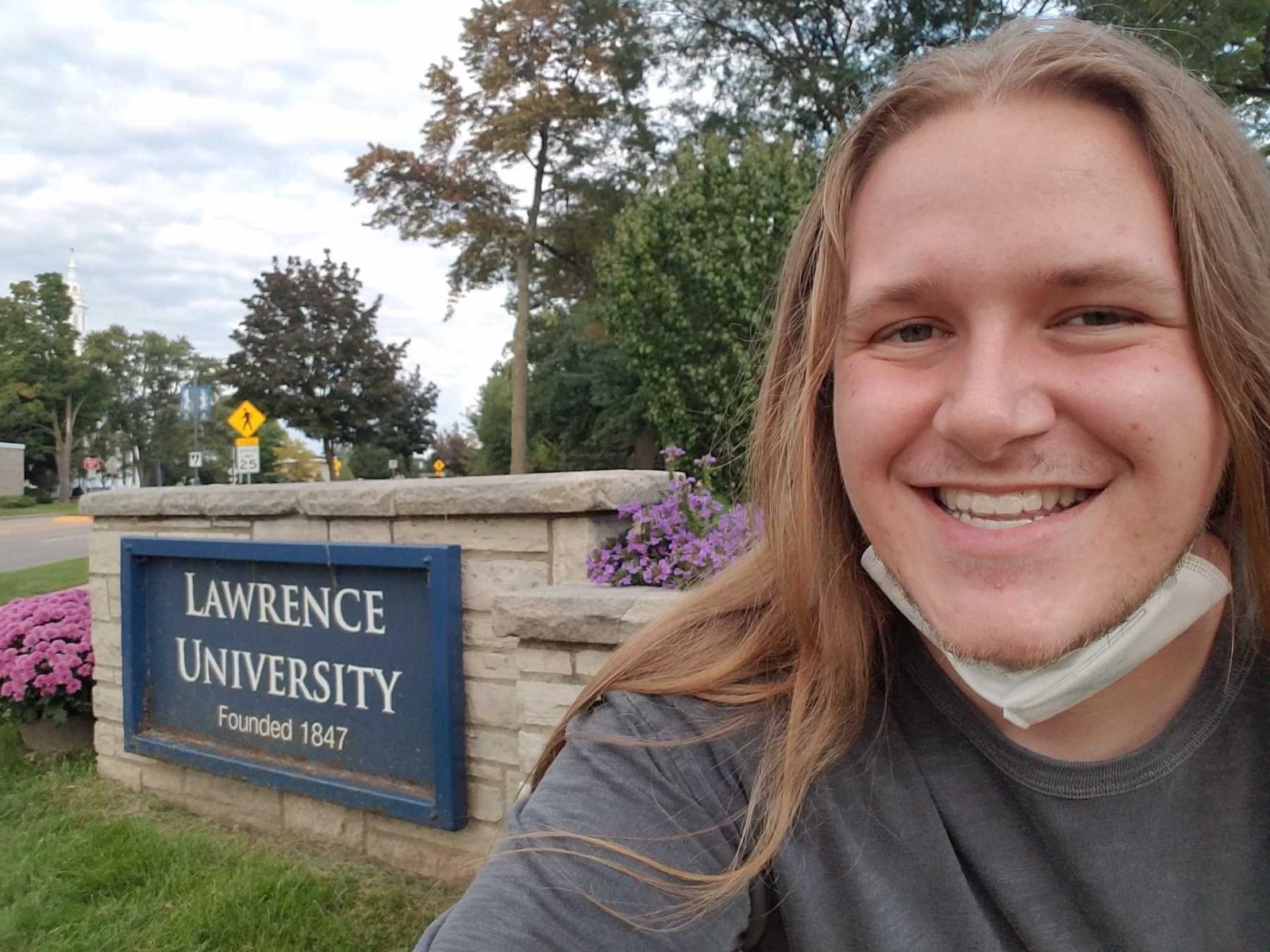 Harris Marks, a junior majoring in history and minoring in art history and ethnic studies, first heard about Lawrence University through reading Colleges that Change Lives, a book by Loren Pope. He was intrigued enough to schedule a visit. 
What drew Marks in during his visit was seeing the considerable value that Lawrence places on arts and humanities courses, amongst others. He also appreciated how Lawrence took the initiative to help him financially through monies raised in the Be the Light! Campaign. 
"I connected with Lawrence and Appleton in ways that I did not in other places," Marks said. 
Marks chose to major in history and minor in art history and ethnic studies in part because of his upbringing. He grew up in Washington, D.C., and both his parents worked in theatre. He had access to national museums and was exposed to the arts from an early age. As a result, he developed a love for both art and history. 
History and art history paired with ethnic studies has given Marks the opportunity to learn from different perspectives that have often been left out of mainstream history. That also helps him to empathize with different communities and people, he said. 
"Works of art and craftsmanship provide a different lens to view the past through from regular text records, and are thus an excellent source to study history from," Marks said. 
Marks plans on entering the museum field, where he aims to help improve community engagement and promote resources available to the public.
QUICK FACTS
Name: Harris Marks
Class Year: 2023
Areas of Study: Major in history with minors in art history and ethnic studies
Hometown: Washington, D.C.