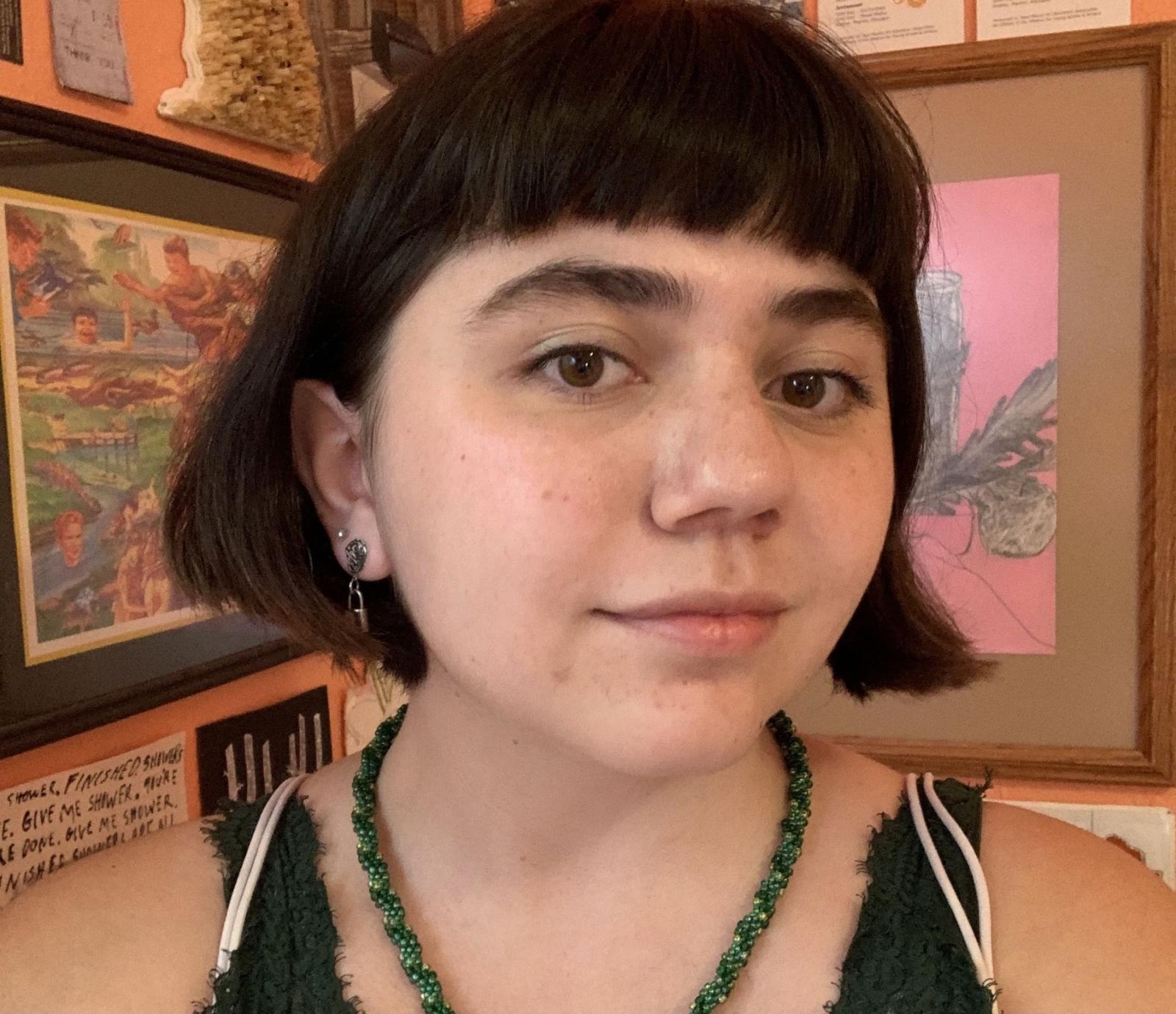 Emma Goodman, a junior pursuing a double major in studio art and art history, first heard about Lawrence through a friend, but was ultimately drawn in due to the supportive interpersonal relationships between students and professors.
Goodman knew that she would be majoring in studio art when she came to Lawrence. She has always been passionate about using art to experiment and express herself and wanted to continue that exploration in college. Then, during her first term at Lawrence, she took Intro to Art History and was immediately hooked.
"I love taking art history classes because they allow me to trace the patterns and changes in a society across time into the present by examining art from different cultures, which also informs the way I think about my own art," Goodman said.
Goodman is grateful for the academic opportunities that she has experienced so far; for example, working as a head writing tutor and designing a Wriston Art Gallery exhibition.
She is optimistic and excited about her future.
"I don't have very concrete plans for life after Lawrence, but I think I would enjoy working at an art museum or gallery, always continuing to make my own art," Goodman said.
QUICK FACTS
Name: Emma Goodman
Graduating class: 2023
Area of study: Studio art and art history
Hometown: Albuquerque, New Mexico