Chloe Thomas, a double major in English (literature track) and ethnic studies, was introduced to Lawrence through the Posse Foundation, a scholarship program that pairs students with universities across the country to ensure academic success and individual development. Thomas quickly came to appreciate the small class sizes and the easy accessibility with which to get acquainted with her professors.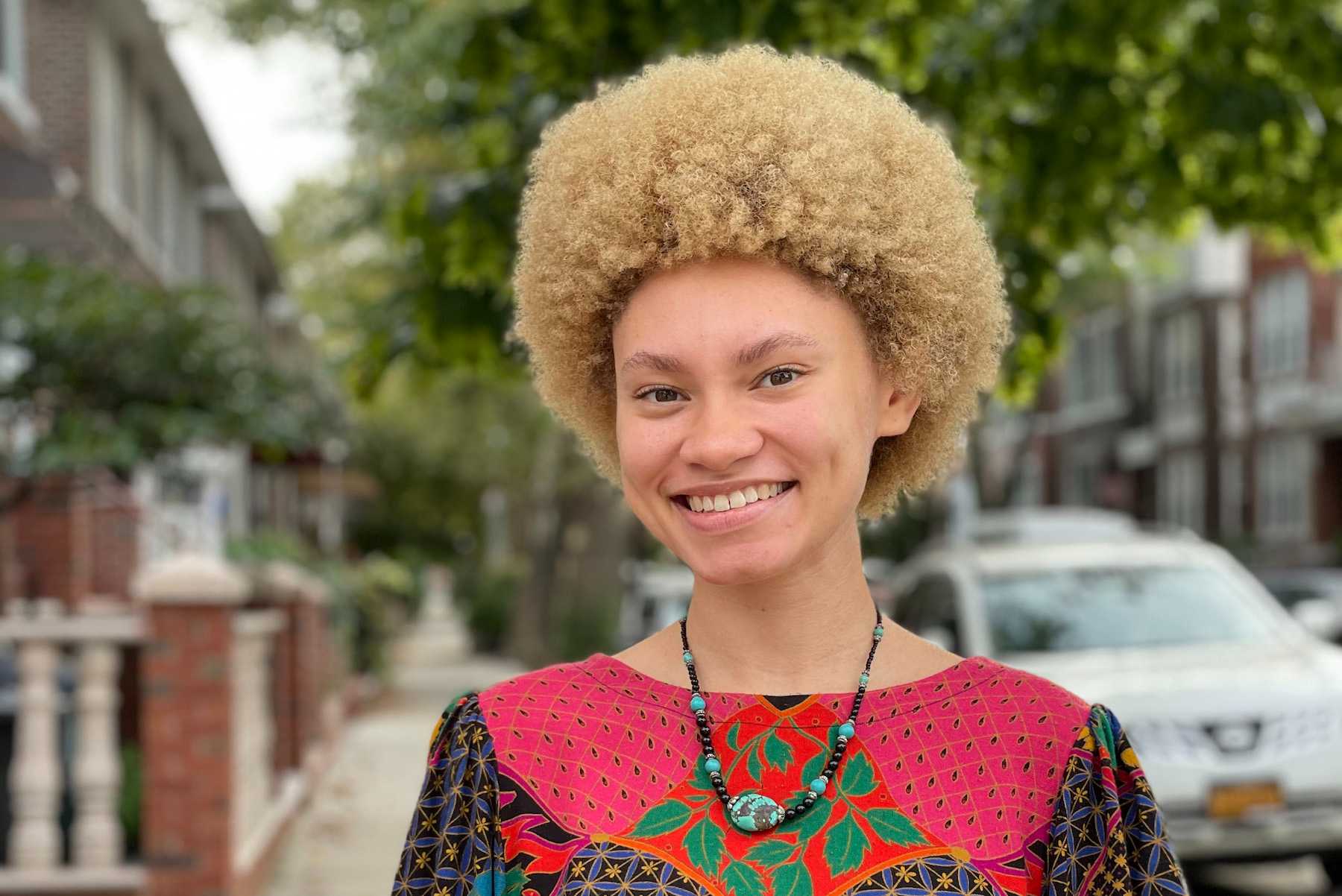 "I felt that my creativity, desire to explore, and desire to learn would match Lawrence's quirkiness and uniqueness," Thomas said.
Not unlike many students, Thomas arrived at Lawrence undecided on a major. However, she soon felt a natural gravitation toward both English and ethnic studies. Now a junior, she feels passionate about using literary analysis techniques and language to form arguments and carry meaningful conversations regarding topics such as racism, intersectionality, Blackness, colonialism, and otherness.
"I not only receive an interdisciplinary education on topics related to race and ethnicity," Thomas said, "but I am also given the tools to apply theory and literature into tangible practice and hands-on service to benefit marginalized identities/communities instead of perpetuating further erasure and trauma."
Although passionate about her areas of study, Thomas has had to overcome personal challenges outside of academia. Due to the pandemic, her second year of college was spent at home in New York City, where online courses threw new obstacles her way. But, she said, the connections she made with students and professors helped her to persevere. She said she wouldn't change anything because the journey has taught her valuable lessons.
"To anyone currently feeling stuck: trust yourself, believe in your potential, and never ever dim your light," Thomas said.
Quick facts
Name: Chloe Thomas
Graduating class: 2023
Area of study: English (literature) and ethnic studies
Hometown: Brooklyn, New York