Lawrence University's President's House is being renamed the Olive Hamar House in honor of a student who a century ago sought to create a new social space on campus and advocated for women's rights.
The house that serves as the residence for Lawrence's president and is often the site of campus gatherings takes on its new name courtesy of a $2 million endowed gift from Patricia (Pat) Boldt '48, niece of the late Olive Hamar.
Part of the City Park Historic District, the house along North Park Avenue has served as the president's house since 1956, when Sampson House was converted from a presidential residence to administrative offices. Outgoing President Mark Burstein is the sixth Lawrence president to call it home; Laurie Carter, joining Lawrence as its 17th president on July 1, will be the home's newest resident, the first under the name Hamar House.
Hamar was a student at Lawrence when she died of meningitis in March 1925. She had been active with student organizations and with the local YWCA and was leading a push to open a hospitality center on campus.
An article in The Lawrentian described her as "one of the most beloved girls on the Lawrence campus. … She dreamed of a place where Lawrence students could meet on a common ground, unhampered by distinctions of any kind, in a house that would offer them that homelike atmosphere missed at college." 
The endowed gift in her honor will now fund the upkeep of Hamar House as well as the maintenance of several other Lawrence-owned homes along North Park Avenue.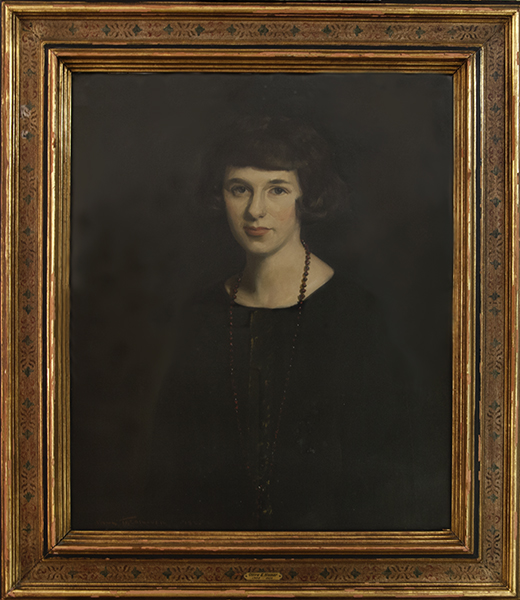 Because the president's house is often a gathering place for campus celebrations and meals with Lawrence guests, it's appropriate that it will now carry the name of a student who put such emphasis on hospitality and friendship.
Boldt, who followed her aunt's path to Lawrence, said family stories and cherished letters detail the kindness and generosity of Hamar, including her love of Lawrence.
"Olive was a beloved girl," Boldt said. "And not just by her family. If you read all the stuff that I've got, you can tell people were really fond of her. And when you read some of these letters, you see that she was a darling and a wonderful woman, so generous and humble."
The story of Hamar and her quest to create a social center on campus—it eventually happened after her death, with a building at the northeast corner of Union Street and College Avenue serving as a gathering place for Lawrence students and members of the Appleton community—became a frequent topic of conversation over the past eight years. Before settling in at Lawrence, Burstein and his husband, David, selected the painting of Olive Hamar from the university's art collection to hang over the mantel in the living room. They were unaware at the time of her history or her connection to the Boldt family, longtime supporters of Lawrence.
"The spring before we arrived, David and I had the wonderful opportunity to look through the art in Wriston Gallery storage to pick out pieces for the President's House," Burstein said. "Our goal was to display the quality of Lawrence throughout the house. We fell in love with a portrait of a young woman. We were drawn to the idea of giving the work a prominent place over the mantel in the living room. We also liked the idea of having a woman in this location given Lawrence's history as one of the first co-educational institutions in the country."
Boldt, meanwhile, was plenty familiar with the painting of her aunt. She has letters that document the commissioning of that portrait for Lawrence following Hamar's death. An almost identical painting, created by the same artist using the same photograph, was on display at her grandparents' house for as long as she can remember, she said.
Shortly after Burstein assumed the Lawrence presidency in 2013, he and David hosted Pat Boldt and her husband, Oscar C. Boldt, for a social event at the house. It was then that Pat noticed the painting of her aunt on display. The stories flowed from there.
The Olive Hamar stories have now been told and retold—the joy she found on campus, her work with the YWCA, her advocating for women's rights, her generosity of spirit, the mourning of her death—and they will live on as the house transitions to Hamar House.
"Both David and I have had the honor of retelling Olive's story and describing the impact she had on the Lawrence community," Burstein said. "Her care for individual community members and her passion for women's rights resonated with us and with the many visitors we've hosted at the house. It is a pleasure to know this connection to Olive will live on with the naming of Hamar House. That this naming also links the house to Pat Boldt, someone renowned for hospitality and also someone so generous to us and other past presidents in so many ways, was such an added bonus."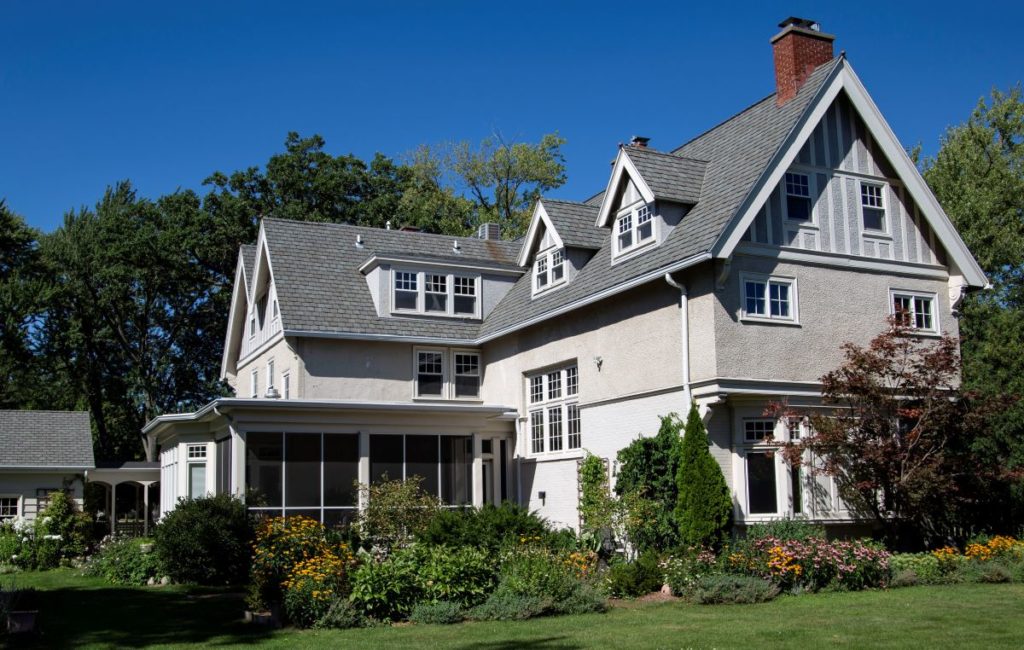 The Queen Anne-style house was built in 1904—the same year Olive Hamar was born—and acquired by Lawrence in 1947. Designed by architect George W. Jones, its initial occupant, the house is described as an English-inspired mansion with touches of the Victorian era thrown in for good measure.
After Lawrence purchased the house, it briefly converted it into a residence hall, known as the Park House Dormitory. That lasted until 1956, when then-President Douglas Knight and his family moved into the home. It has been renovated multiple times over the years, including a complete renovation in 2000, and has housed, in addition to Knight, presidents Curtis Tarr, Thomas Smith, Richard Warch, Jill Beck, and Burstein.
Carter will be joined in Hamar House by her husband, Gary Robinson, and their family dog, Pepper.