When Matt Murphy '06 jumps into a project, he's all in. So goes his ascent from loosely connected Lawrence alumnus to becoming president of the Lawrence University Alumni Association (LUAA) Board of Directors.
Having recently attended Lawrence's successful Reunion 2022 ceremonies, Murphy shared his thoughts afterward on the alumni leadership position and how his connections with Lawrence and the LUAA have informed his life.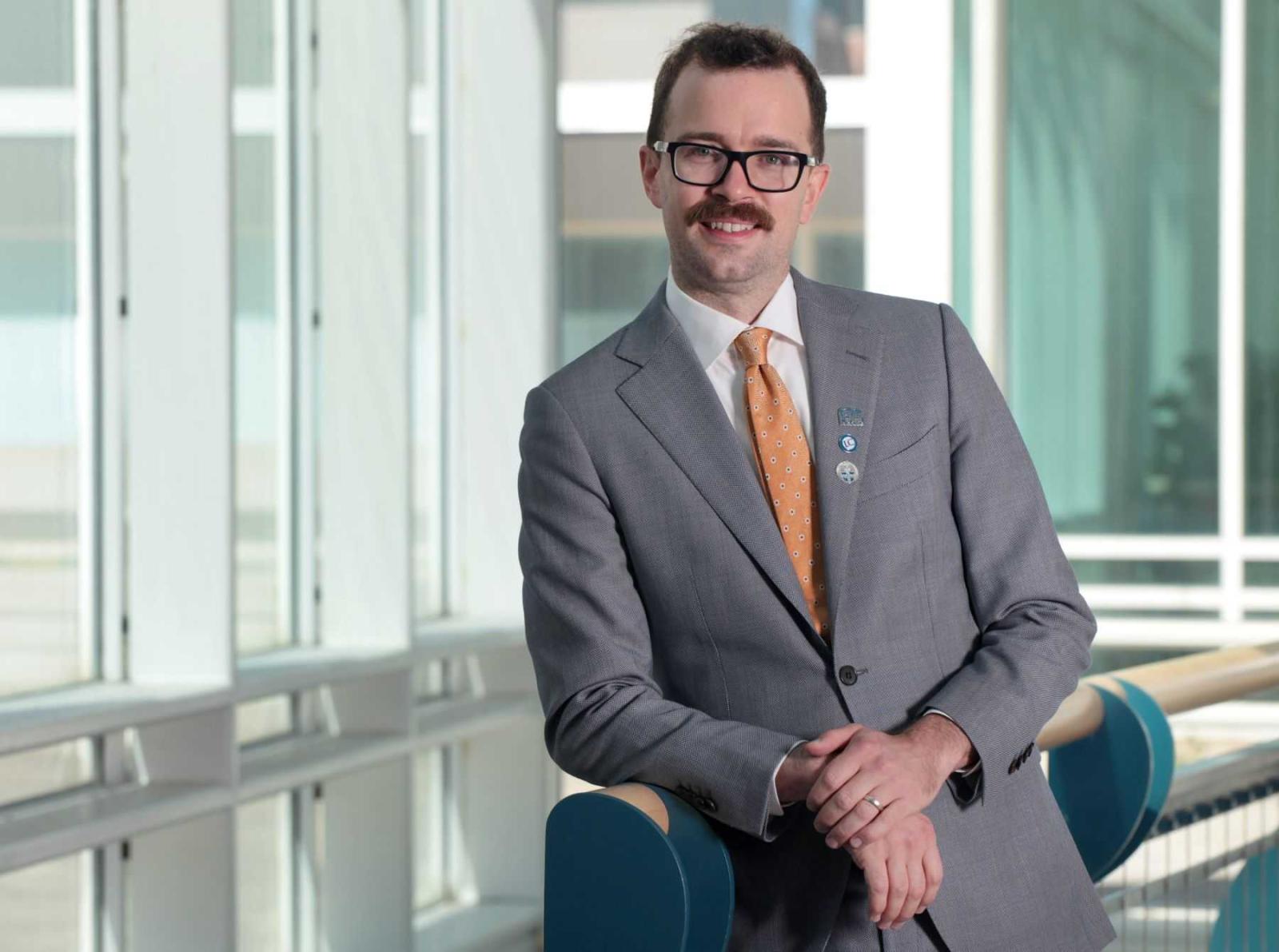 "It was an acronym that existed in the ether that when I was a student you didn't really understand the specifics of; … you just knew that LUAA was the thing that you automatically became a part of once you graduated," said Murphy.
LUAA is made up of four standing committees: Connecting Alumni, Development, Connecting to Campus, and Awards. The 34 or 35 members have four-year terms. Those interested in nominating others or themselves for the board can fill out a form on the LUAA page on the Lawrence website.
Murphy said he didn't truly understand the work of the board until 10 years after graduation, when a member of Lawrence's Development team visiting New York City invited Murphy to discuss ways to be involved as an alum.
"It felt to me like, 'oh, this could be an experience that's as much or as little as you make of it.' … It won't feel good to me if I'm not able to be all in," Murphy said.
Murphy joined the board and was assigned to the Connecting Alumni Committee, with a goal to boost engagement with Lawrence by connecting alumni with each other. He's been all in ever since.
In his four years on the committee, Murphy and the other members worked to resolve disparities in engagement with Lawrence between different alumni demographics. He also worked with other members to help more widely share stories of their Lawrence journeys and the impact Lawrence has had on their lives.
"If we're going to call ourselves a Lawrence community, the community part really needs to allow for everyone who is ostensibly a part of that community to feel like they belong," said Murphy.
Murphy's path to the presidency
Murphy's Lawrence experience was characterized by self-discovery and the courage to take risks.
Enrolled in a double degree program, Murphy originally wanted to be a French horn performance major. He ended up studying theater arts and pursuing a voice performance major in the Conservatory after he realized the French horn didn't truly make him happy. Plans change. Where you are as a first-year isn't necessarily where you'll be come Commencement.
"That's a really important touchstone to keep in mind in the face of people who are concerned about your future well-being and career prospects," Murphy said. "It's going to be pretty clear when you land on something that you love, or at least excites or interests you."
After college and graduate school, Murphy decided to take another risk. Despite not being a lawyer or going to law school, he started a second job working part-time at the law firm Skadden, Arps, Slate, Meagher & Flom in New York City. He quickly discovered those skills he learned while pursuing music and drama were of great value beyond the stage.
"Skadden was a place where the more I put into it, the more I got back," he said. "At a certain point, it became clear to me that that was something more important than pretty much anything else in my professional life."
He has now been with the firm for 11 years, serving as a senior manager in the Operations Group.
"Many of the skills that are essential to my work at Skadden (and on the LUAA Board) — empathy, flexibility and creativity of approach, big-picture thinking, public speaking, collaboration, resilience — are skills I developed as a theater artist and musician, beginning during my five years at Lawrence," Murphy said.
Finding your own path
Drawing from his own experiences, Murphy recommends all students searching for colleges take the feel of the campus life into account rather than strictly the programs offered. Murphy also recommends students visit their choices in person.
"Because of how powerful my Lawrence experience was personally, it has made so much sense to give back as an alum and to be engaged with the university as an alum as much as I can and in as meaningful a capacity as I can," said Murphy.
As the new LUAA president, Murphy said he plans to work with his colleagues to integrate diversity, equity, inclusion, and anti-racism into everything Lawrence does.
"I have a lot of ideas for what work I want to do substantively with the board as president, but I'm just getting started," he said.