If you have spent any time online or on social media during our time in quarantine, you have seen the many ways people are sharpening their skills in the kitchen.
Lawrence University students are no exception. From learning how to bake bread to getting creative with instant noodles, lots of students have used this extra time at home to beef up their cooking repertoire. We caught up with some of those Lawrentians and asked them to share a recipe.
If you're a Lawrence student who has done some culinary exploration during this summer in the pandemic, share your story and a recipe with us. We'll add it to this Lawrence quarantine cookbook. Send story, recipe, and photo to communications@lawrence.edu.
In the meantime, sample these recipes submitted by your classmates.
—
Sierra J. Johnson '22: Creamy Broccoli Vegan Pasta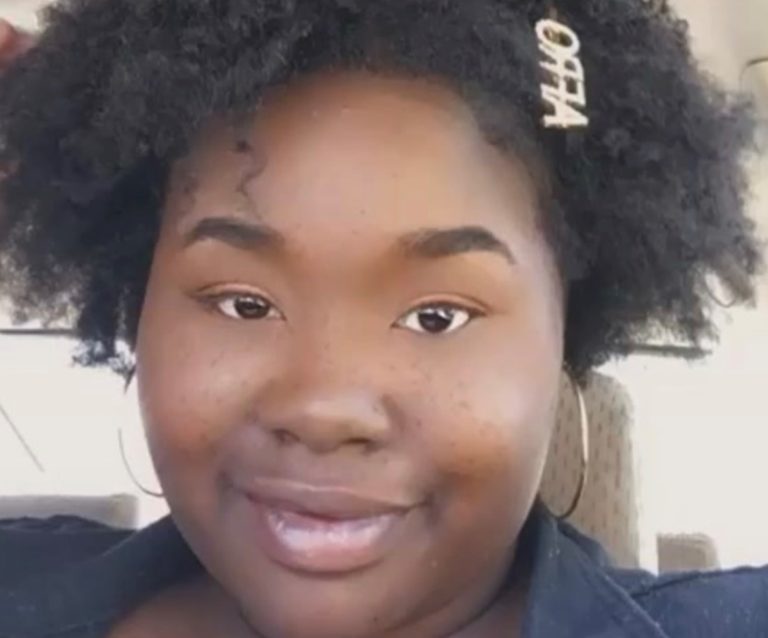 Johnson stumbled across this dish online while looking for some healthy recipes to make this summer.  
"When I first made the vegan dish, I was surprised because I'm not the best cook at all," Johnson said. "I'll probably burn down a kitchen. It was an easy step-by-step recipe and took approximately 45 minutes to make. I was searching the best healthy recipes on Google and I came across Creamy Broccoli Vegan Pasta. Anything pasta is my favorite type of dish." 
For Johnson, this dish was a simple way to eat something that was not only healthy but also delicious. 
"The importance of this dish [to me] is how to eat healthy but not hate the food," Johnson said. "In general, when you hear the word 'healthy' it doesn't sound tasty at all."   
I'll say this dish sounds very tasty!  
Here are Johnson's instructions to making the dish: 
What you will need (all amounts to taste and based on how much you are making):  Pasta; olive oil; garlic; salt; pepper; onions; vegetable broth; chili flakes (My little sister recommends adding lemon and honey). 
1. Bring water to boil and cook the pasta according to the instructions on the box.  
2. You can use either frozen or fresh broccoli. I used frozen and put it into a pan with olive oil. Cover the pan with a lid.  
3. Peel and dice the onion and garlic. Once you are finished, put them in the pan with the broccoli.  
4. Pour in the vegan cream cheese and vegetable broth. Don't let the mixture get watery.  
5. Once ready, drain the pasta and add the broccoli cream cheese mix. Cook the creamy pasta for about 5 to 10 minutes.  
6. Add salt and pepper and chili flakes for more flavor.  
7. Dig in!
—
Alli Boshell '21: Gluten-Free Pancakes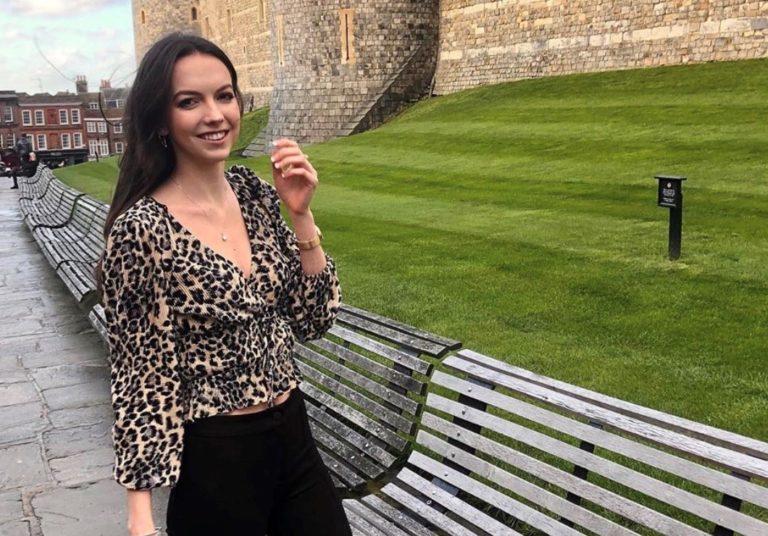 Boshell first made her gluten-free pancakes in the spring, but she has been making pancakes since she was little.  
"It came out too thick the first time because I followed the original recipe that was not written for gluten-free flour, so I made my own adjustments," said Boshell. "I taught myself how to make it since I had to rewrite it." 
After a few test trials, Boshell finally came up with the perfect gluten-free pancake recipe!  
"I make these pancakes for those days that I need that extra bit of something for emotional support. I call them 'emotional support pancakes,'" said Boshell.  
I think, we can all use some emotional support pancakes. 
Here are Boshell's instructions to her recipe: 
What you will need (adjust amounts based on how much you are making): 1/3 cup gluten-free flour; 1-1 1/2 cups of milk (any kind works); 1-2 eggs (depends on the texture you want); dash of salt; 1-2 tbsp of maple syrup (Boshell recommends adding cinnamon, bananas, vanilla extract, or cocoa powder).
Combine all ingredients thoroughly in a mixing bowl. 
Scoop out batter and place into buttered pan and fry. I usually make them as thin as possible.  
Serve 5-8 thin pancakes layered with butter. Top with maple syrup, and lemon.  
*Optional you can garnish with fruit of choice, and/or yogurt. 
—
Adjedmaa Ali '22: Kale Salad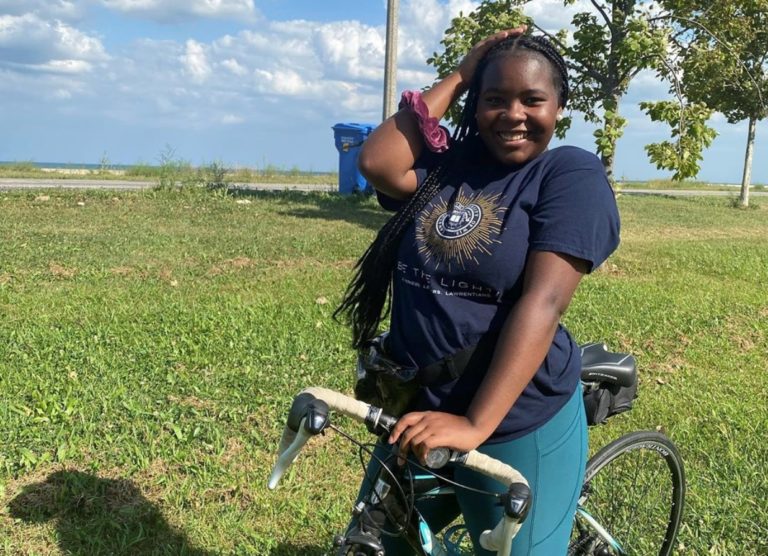 Ali made this recipe for the first time this summer during quarantine. 
"I made this dish for the first time about two or three weeks ago! It was my own little summer quarantine creation," said Ali. "[When I first made this dish] it was the bomb! I had been planning to make this recipe for two weeks prior so that each ingredient was just the way I liked it." 
Ali first found the foundation of her recipe in a YouTube video, but since then she has tweaked the recipe to make it all her own! 
"I am super proud of myself because this is the first vegan recipe that I created myself," said Ali.  "Making this dish made me feel like I was going to be able to continue this journey as a vegan and be successful at it."  
Here are Ali's instructions to her recipe: 
What you will need (adjust to taste): Kale; garbanzo beans; extra firm tofu; tahini; lemon; olive oil; avocados.   
Cover your kale with lemon juice and set aside for 30 mins. (the lemon juice helps break down the kale to make it not so tough and easier to chew)  
Drain your tofu and pat dry (you want it as dry as possible so that it can hold its shape in the pan)  
Slice tofu into cubes and set aside. 
In a bowl mix together the Tahini, lemon juice, and olive oil. Make enough to cover the tofu and your salad. (I like the consistency to be similar to pancake mix, so that it can stick to the tofu, while not being too thick.) Feel free to add more lemon juice or water.  
Cover tofu cubes in the tahini sauce and put on the skillet.  
Cook until golden brown on both sides. 
While all that is going on, strain your garbanzo beans and put them on a baking tray.  
Cover in whatever seasonings you like. (I used paprika, garlic powder, onion powder, and a dash of Lawry's seasoned salt.)  
Pop the seasoned garbanzo beans into the oven for 20 mins (if you're new to this like me, don't be afraid when they start popping in the oven, it's normal.)  
Once all of that is done, it's time to assemble!  
It doesn't matter what order it's in, but this is how I did it: Kale, tofu, garbanzo beans, sliced avocado, tahini sauce/dressing.
—
Maria Poimenidou '20: Moussaka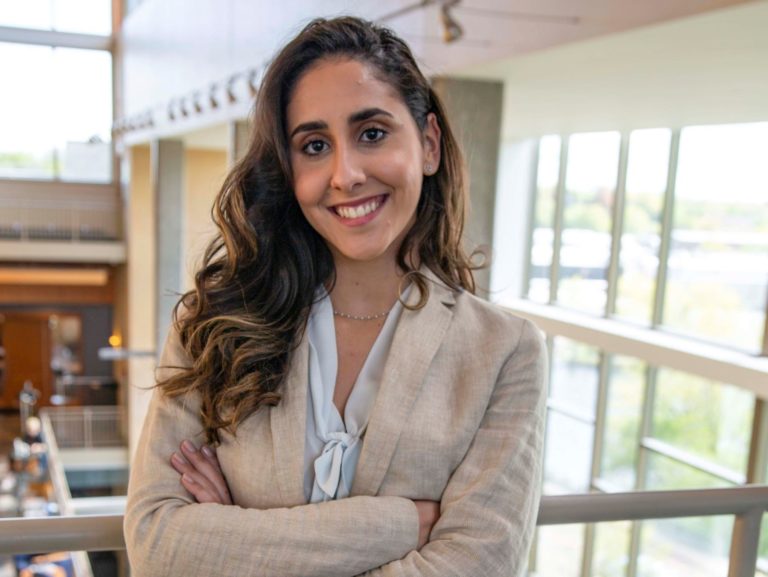 Moussaka is an eggplant or potato-based dish that originated in the Balkans and Middle Eastern regions. This dish has different variations based on region. Greece is part of the Balkans region and moussaka is one of their staple comfort foods. Poimenidou is from Greece and grew up eating moussaka. 
"Moussaka has been something that both my grandmas and mom would always make and as a kid I would try to help out with," Poimenidou said. "The first time I actually made it myself was freshman year of college. I was missing home and wanted to have an authentic taste of it, so I just followed my mom's recipe, and it was not as hard as I had thought." 
Poimenidou learned how to make this recipe by watching her mom and grandmother prepare it many times. But when Poimenidou first made the dish, it did not come out as perfect as her mother's. This did not discourage her, however, and she kept trying. 
"I always used to think that 'if you can read, you can cook'," Poimenidou said. "But the first time I made [moussaka] it was not as perfect as my mom's. It takes practice to nail it exactly how you want it, and each time I've made it since, I have tweaked it and added things to make it mine." 
Poimenidou would make this recipe for herself and people in her life when she was far away from home and felt homesick.  
"This recipe, along with many other Greek traditional dishes, are a taste from home," Poim-enidou said. "Being far away from Greece and my family is hard even when I am surrounded by my amazing friends. Sometimes I get homesick and I crave homemade (mom-made) food. [These dishes] not only make me happy and less homesick, but I also love sharing my culture and giving [my friends] a taste of my home." 
Here are Poimenidou's instructions to her moussaka: 
What you'll need: 4.5 lbs eggplants (sometimes I will add half of the eggplants and substitute it with potatoes and zucchini); 1 cup of Kefalotiri cheese (or any hard-white sheep's or goat cheese); extra virgin olive oil; salt and pepper.
For the second meat layer: 1.7 lbs ground beef; 1 onion; 3 globes of garlic; 2 lbs tomatoes; pinch of sugar; 3 bay leaves; 1 cinnamon stick.
For the third layer (bechamel sauce): 5 oz butter; 5 oz flour; 3.1 lb of milk; 1 onion; 2 garlic cloves; a pinch of nutmeg; 2 eggs; salt and pepper.
Layer 1 (The vegetables):
Cut veggies into half inch slices and spread out into a cookie sheet and drizzle with olive oil, salt, and pepper. 
 Bake at 390F for 10 minutes. 
Layer 2 (The Meat):
In a pot, add the beef and let it brown for a couple of minutes.  
To the beef, add onions and garlic and let them soften.  
After another 5 minutes, add the bay leaves, cinnamon stick, chopped-up tomatoes, sugar and pepper and salt to taste.  
Remove the cinnamon stick after 5 minutes and let everything cook and for the sauce to thicken. Wait for most of the liquid to evaporate, about another 20 minutes. 
Layer 3 (Bechamel Sauce): 
Heat the milk in a small pot and add the whole onion sliced and cloves but do not boil! 
In a different pot, melt the butter and whisk in the flour. Let the flour cook for about 2 minutes.  
To the butter and flour mixture slowly add the warm milk (remove the onion and garlic cloves) and whisk little at a time with the butter and flour. 
Keep whisking until you have a smooth sauce and then add the nutmeg salt and pepper. Wait for it to thicken for 6 minutes. 
Remove from heat and add one egg at a time shaking vigorously. 
*Add some of this sauce into the ground beef mixture. 
Assembly: 
Preheat the oven to 360 degrees.
Grease a baking pan and sprinkle in some breadcrumbs. 
Put half of the roasted eggplants down as a layer; place half of the cheese on top of them.  
Then layer that with half of the ground beef mixture, a layer of the remaining veggies, a layer of the remaining ground beef and the remaining cheese, in alternating layers. 
Finish with the bechamel cream.  
Place pan in the oven and cook on the lower rack for 50 minutes until the top is golden brown.  
Let it cool and then enjoy. 
—
Meralis N. Alvarez-Morales '22: Shrimp Pasta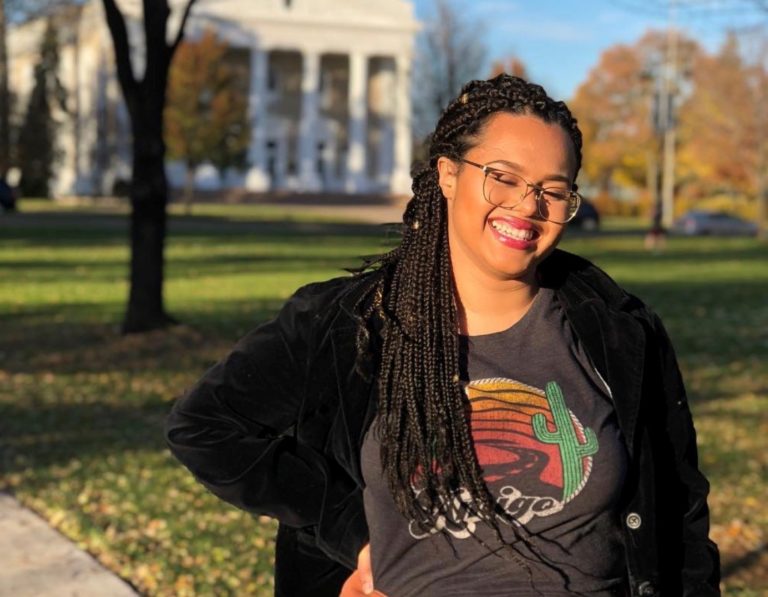 Alvarez-Morales was a little hesitant to share her secret pasta recipe at first, but after a little begging I got her to grace us with her recipe. I can say this recipe does not disappoint. What more is there to say other than shrimp and pasta. 
Here are Alvarez-Morales's instructions to her shrimp pasta: 
What you'll need:  Get your favorite box of pasta! My fave is Farfalle or Rotini; basil; cream base (coconut milk, almond milk, or evaporated milk); tomato base (powder or freshly chopped and pureed tomatoes); pesto (I love the red pesto); ricotta; a protein (mushrooms, shrimp, or chicken).
Boil pasta! You can pre boil the water (make sure you have enough water so that it covers your pasta); add salt and olive oil (about a tbsp of each). This takes about 8-12 minutes.
To a saucepan add 2 cups of your choice of milk/cream base.
To the same saucepan add basil (fresh or dried), as much as you like.
Add tomato base (powder or fresh tomatoes), as much as you like.
Add pesto (1 tbsp or as much as you like).
Add your protein.
Leave on a medium-low simmer for 10 minutes.
Stir these ingredients together in the sauce pan and continue to add seasoning to taste; make sure you are periodically checking in on your sauce and pasta so as to not burn or overcook anything.
Once the pasta and sauce are done, combine the two. Mix in your pasta and some ricotta cheese.
Plate and eat up.