The Lawrence Conservatory of Music drew high praise in the recently released 2021 The American Prize Awards, with two faculty—and the students they direct—and three alumni being honored.
The American Prize annually hands out awards of excellence in the performing arts among nonprofit arts organizations and schools across the country.
This year's recipients include:
Mark Dupere, director of orchestral studies, received a third-place honor for the Lawrence Symphony Orchestra in the college orchestral category.
Copeland Woodruff, director of opera studies, received a third-place honor in the college opera category for the 2020 production of The Marriage of Figaro.
Evan Williams '10 received a Special Judges' Citation for Music Both Relevant and Thought-Provoking. He was honored for his piece, Dead White Man Music, in the orchestral performance category.
Nicolas Bizub '16 received a Special Judges' Citation for Social Relevance and Musical Quality. He was honored for his piece, Fill The Swamp, in the composition category.
Nick Fahrenkrug '20 received a Special Citation for Artistic Achievement. He was honored for his short performance film, Dichterliebe: Within + Without, in the opera category.
See more on the Lawrence Conservatory of Music here.
Dupere and the Lawrence Symphony Orchestra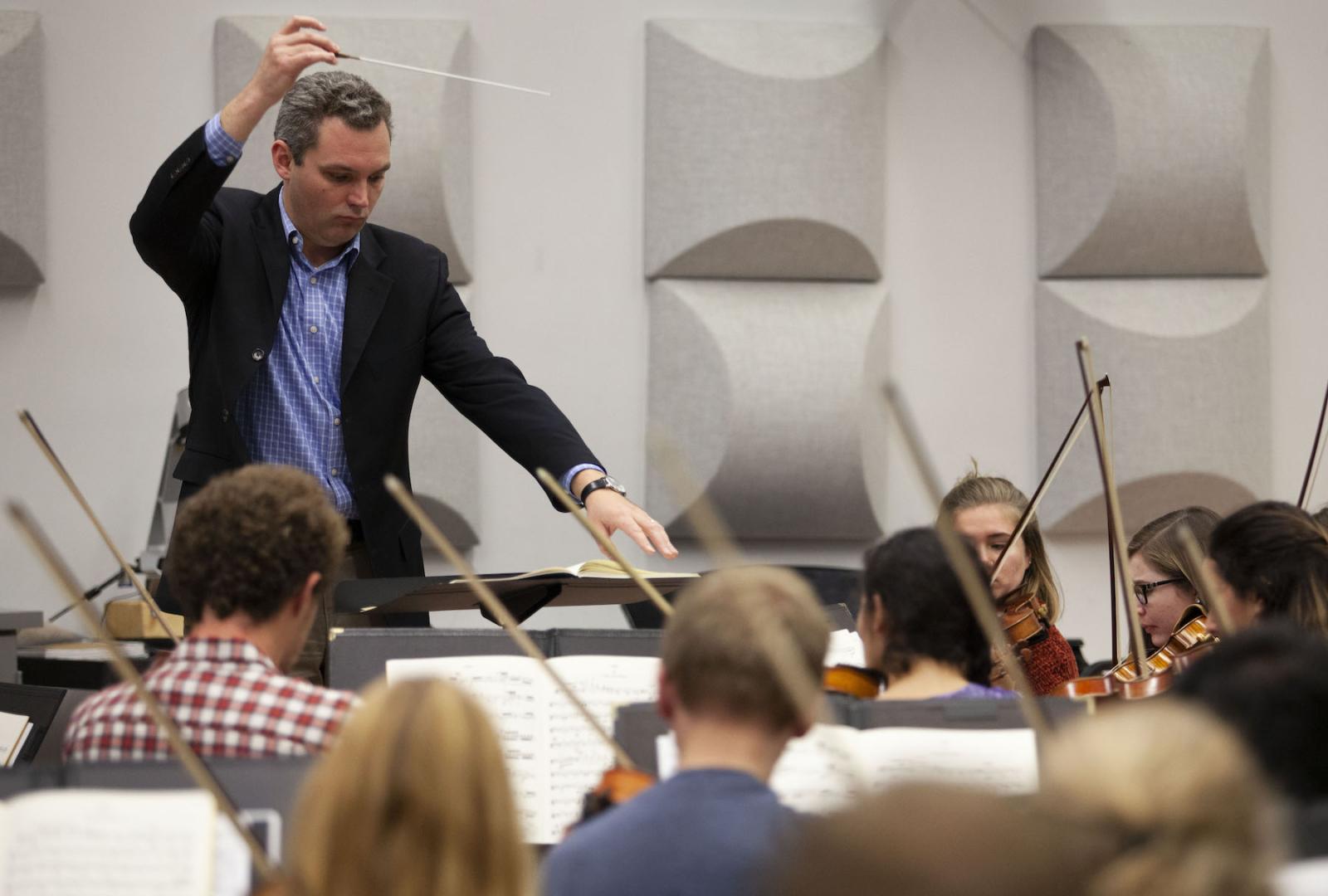 While Dupere's name is on the award, he said it's really an honor for the students who perform with the Lawrence Symphony Orchestra. The performances cited for the award pre-date the arrival of the pandemic in March 2020.
"I'm deeply proud of our students for receiving this honor and thankful for the opportunity to show the great things Lawrence students are doing," Dupere said. "It is a privilege to work with these highly motivated students who are committed to pursuing an excellent level of playing and creating meaningful and memorable performances. I love coming to work every day with these students."
See information on upcoming Lawrence Symphony Orchestra performances here.
Woodruff and the cast of 2020's The Marriage of Figaro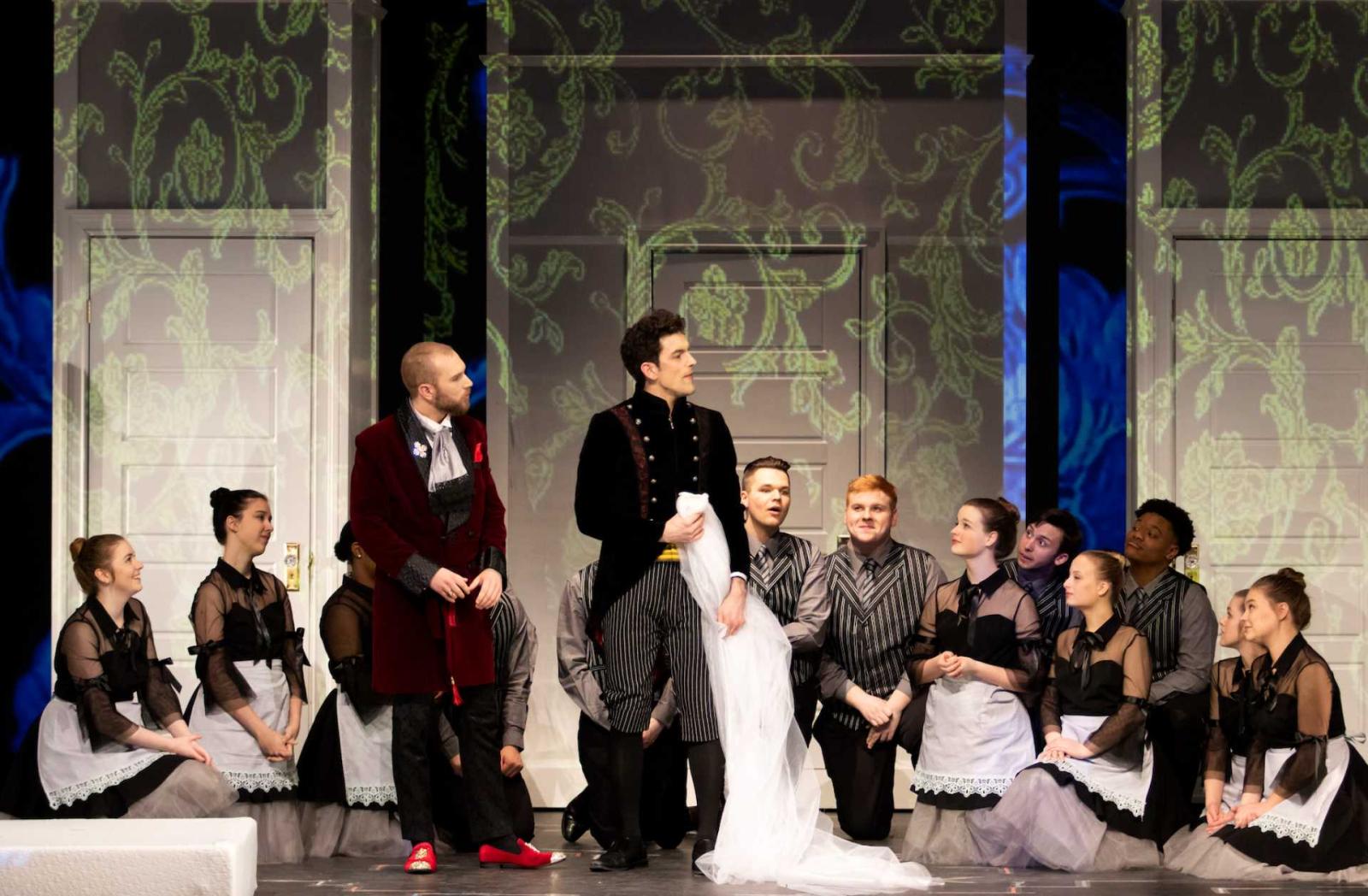 When The Marriage of Figaro took to the stage in early 2020, Woodruff heaped praise on the students in the cast for the way they embraced the challenges of staging the comic opera.
"It's one of the most generous casts I've worked with in a long time," Woodruff said. "They're just generous with each other as far as sharing the stage space and working with one another."
The American Prize called it a team effort between students and faculty worth celebrating, one that is seen often in Lawrence's opera theatre program: "Recent productions have garnered national attention because of their well-crafted and dedicated musical and dramatic performances."
Williams: Dead White Man Music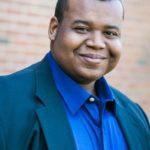 Williams, a composer and conductor, received the citation for his harpsichord concerto with chamber orchestra, which he says is at times a love letter to the classical music of Bach, Brahms, and Dowland and at other times a celebration of jazz, soul, and gospel. 
"Most of my musical training consisted of studying works of the Western canon—so mostly the music of dead European men," Williams said. "As someone who doesn't look like that, I started to question if I should continue to study and make music in this tradition. Dead White Man Music is me grappling with that question."
Williams said he heard some negative feedback related to the title of the piece but otherwise has gotten an overwhelmingly positive response.
"This special citation from the American Prize is further proof that this is a conversation worth having in the concert halls and music classrooms around the world," he said.
Williams serves as assistant professor of music and director of instrumental activities at Rhodes College in Tennessee.
Bizub: "Radiance and light"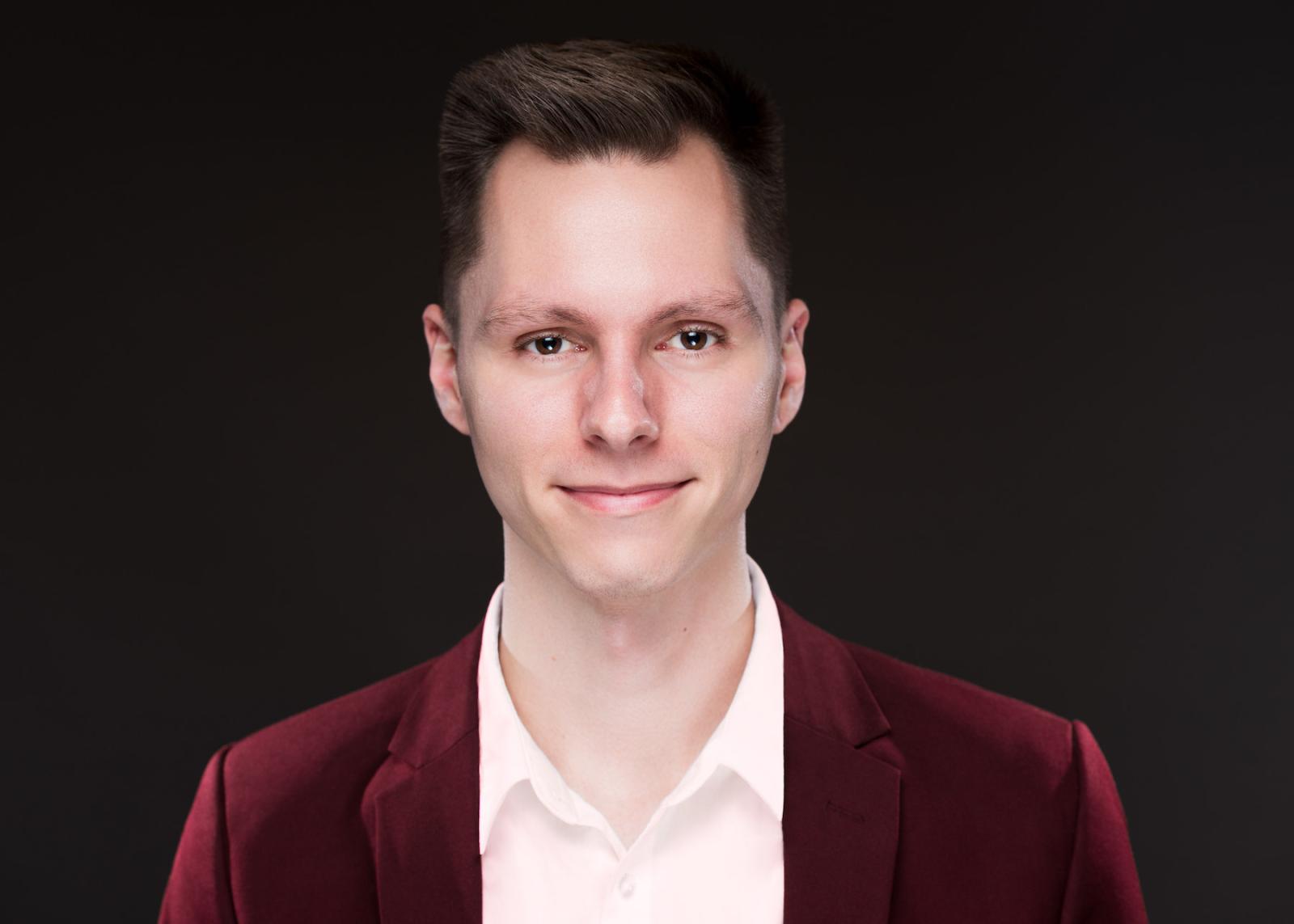 Bizub describes his music as "dark, striving, and yearning, which also points toward radiance and light."
For Bizub, music is one more outlet to speak up for social and environmental justice.
"Most of my work is concerned with advocating for rights within the LGBTQIA+ community, of which I am a part, as well as responding to the climate change crisis," he said. "So, for me, receiving this particular honor from The American Prize was quite special and humbling, as it is affirmation that the social relevance I attempt to imbue in music I write is starting to hit an intended mark."
It also speaks to the lessons he learned as an undergraduate at Lawrence.
"I began this journey at Lawrence, and the training I received from their composition department has stayed with me as I continue writing music today," he said.
Bizub graduated in May from the College-Conservatory of Music in Cincinnati with a doctoral degree in music composition.
Fahrenkrug: A new vision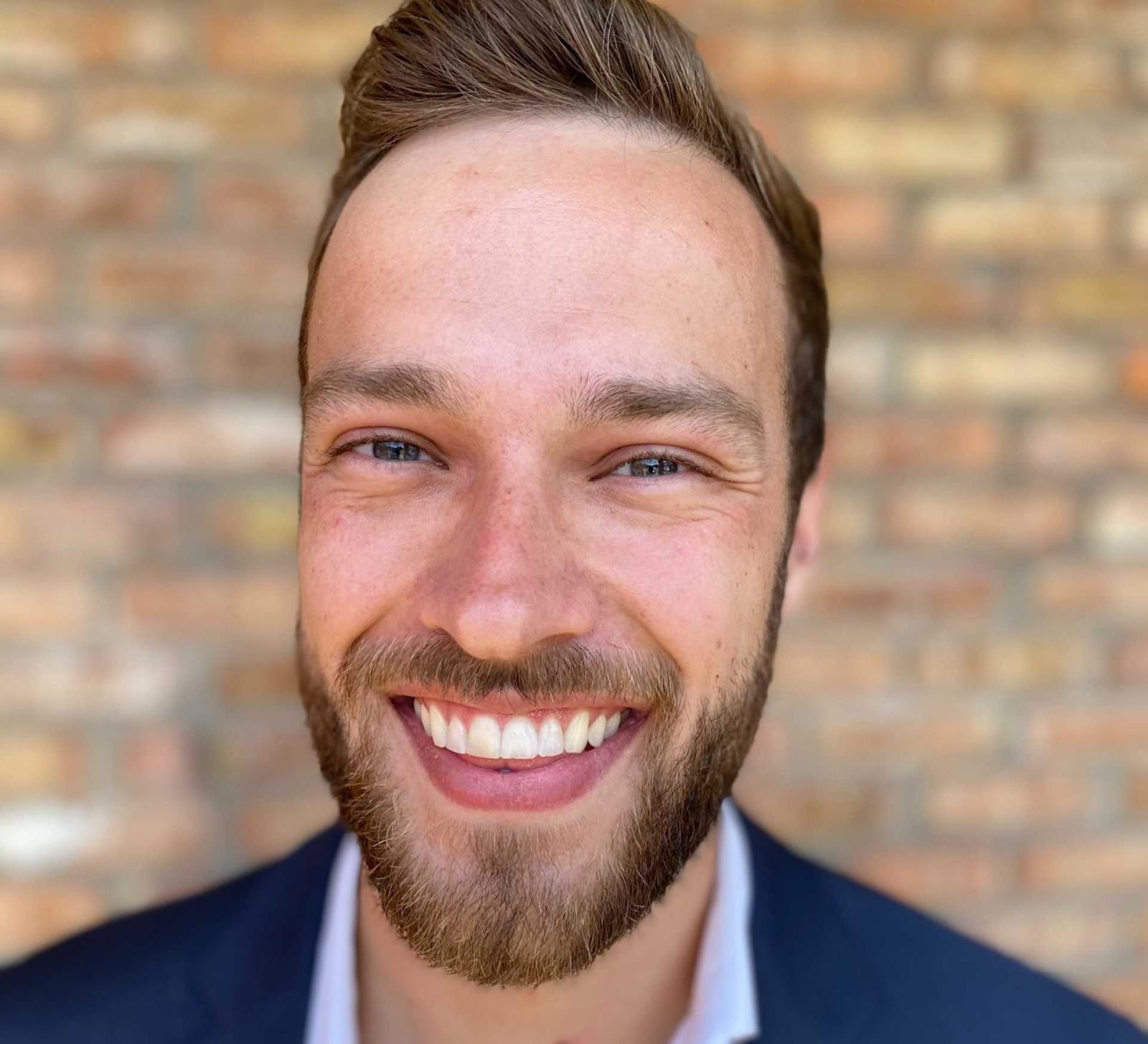 Fahrenkrug began his Dichterliebe: Within + Without video project while a senior at Lawrence. It was conceived as a response to the initial outbreak of COVID-19.
"I was not interested in going through the motions of performing a voice recital to an empty room," he said. "At the time, we didn't even have the livestreaming system that Lawrence now uses."
He began talking with professors and others about creating a voice project that would cater to a virtual, screen-based viewing experience. He quickly realized his initial recital repertoire wasn't going to work, so he shifted his vision.
"From there I decided to pare down the music to only Schumann's Dichterliebe, and took the following three months to realize and complete the entire video cycle, which very much realized itself in real time," Fahrenkrug said. "What I mean by this is that while I was able to form a loose concept in the beginning, it really was more a set of guidelines and boundaries from which I could play in, rather than a preconceived vision of how everything would go. It was truly the most artistically liberating project I've ever worked on."
Fahrenkrug is currently pursuing a master's in vocal performance at Louisiana State University.