Lawrence University is mourning the death of Thomas C. Kayser '58, an emeritus member of the Board of Trustees and a longtime supporter of his alma mater.
He passed away Nov. 15 in the Twin Cities at the age of 85.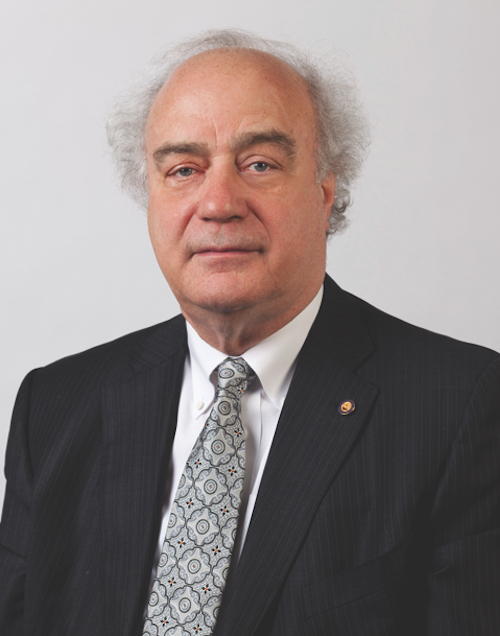 Kayser, an accomplished attorney who served for eight years in the U.S. Air Force and 16 more in the U.S. Air Force Reserve, joined Lawrence's Board of Trustees in 2000 and served as an active member until 2012. He was on the Academic Affairs and Recruitment and Retention committees and provided leadership as vice chair of the Committee on Student Affairs. 
His board service was just one slice of his volunteer commitment to Lawrence. He was a member of the Presidential Task Force on University Enrollment, president of the Founders Club, a member of his 40th and 50th reunion gift committees, a college inauguration representative, and a More Light! campaign working group member. He strengthened the alumni network throughout the Minneapolis and St. Paul area, returned to campus as a participant in the Lawrence Scholars in Law program, and was a frequent advisor to student groups on campus, particularly in areas of diversity, inclusion, and equity.
Kayser was a partner in the law firm of Robins, Kaplan, Miller & Ciresi, working for the Minneapolis-based law office for more than 50 years. His practice focused on complex employment, antitrust, corporate, constitutional, and negligence litigation. He was a former chair of the Minnesota State Bar.
Kayser graduated from Lawrence in 1958 with a degree in economics and earned his law degree from St. Mary's University in 1965. While pursuing his career in law, he concurrently served as an officer in the U.S. Air Force from 1958 to 1966, and as a lieutenant colonel in the U.S. Air Force Reserve from 1967 to 1983. 
He was known to donate thousands of pro-bono hours to numerous nonprofit legal aid organizations and advocacy groups. 
He and his late wife, Marlene, were generous supporters of The Lawrence Fund. In 2003, they established the Thomas C. and Marlene C. Kayser Scholarship.