Lawrence junior AJ Ulwelling spent his spring break in a classroom—but not the kind you're thinking of.
Over the course of two days, he worked with a group of KidsGive volunteers to facilitate eye tests for 150 fifth- and sixth-graders at Conforti School, a primary school on the edge of Freetown, Sierra Leone. As the students filtered in and out of the classroom, they were tested by a Freetown-based eye doctor, tried on a series of frame options donated by Cherry Optical Lab in Green Bay, and interacted with Lawrence students who helped ensure the day went smoothly as they kept track of the students in line, explained the eye test, and handed out stickers.
The students who needed glasses selected the frames they wanted, and their prescription was sent back to the U.S. Within the next few months, they'll be getting their new eyeglasses, free of charge.
This initiative was multinational, involving stakeholders and contributors on opposite sides of the ocean. But it all began in Youngchild 121, with a project in professor of government Claudena Skran's Social Entrepreneurship class.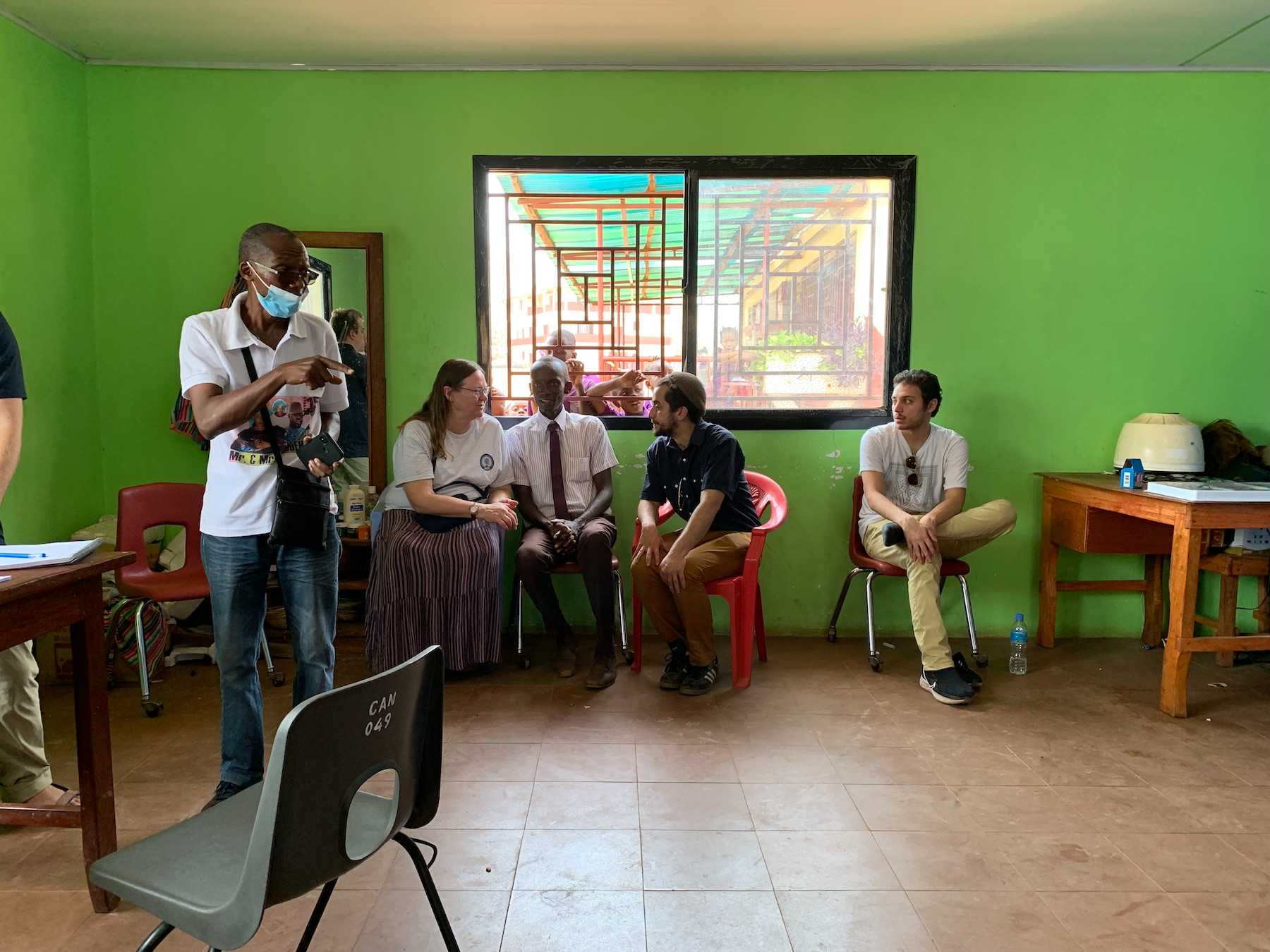 "It started out as an idea in a class and one that we thought would never really happen, and we turned it into this project that was able to test a bunch of kids that maybe wouldn't have had access to an eye doctor," Ulwelling said.
There are only a handful of optometrists in the country, and one of them, Augustine McCauley, joined the Lawrence group at Conforti School, he said.
History of support
EyeGive is just one of the many projects KidsGive has sponsored over the last decade and a half, all led by Lawrence students and alumni.
Although KidsGive started as a student club in 2009, it has grown into a nonprofit program run by current Lawrence students and an alumni board of directors. In the early 2010s, KidsGive was absorbed into Lawrence's Innovation & Entrepreneurship Program as a practicum option, connecting the organization to Lawrence's academic offerings. But through all the changes, it has remained true to its original mission: supporting education in Sierra Leone and promoting education in the U.S. about African and Sierra Leonean life and culture.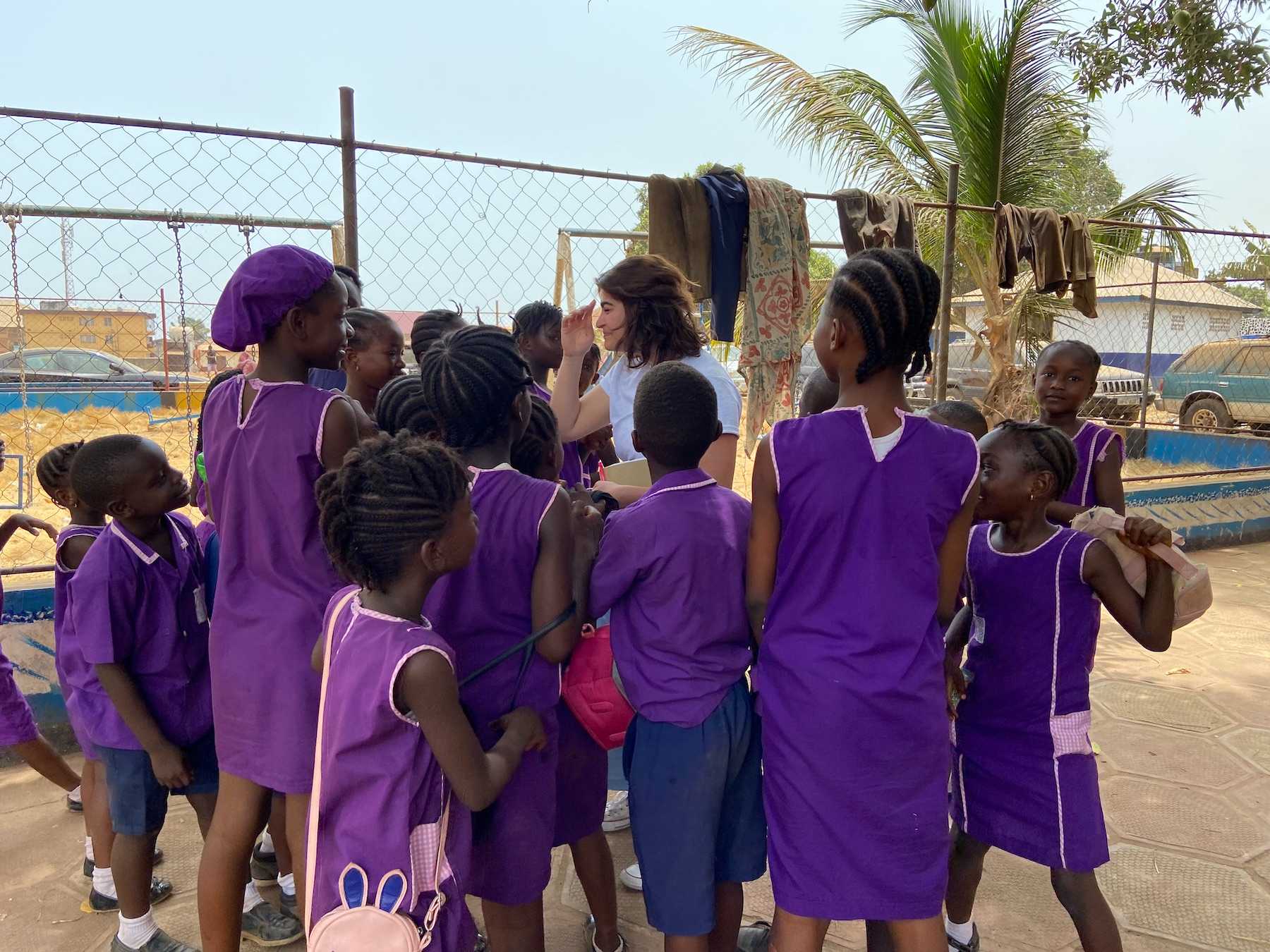 KidsGive returned to Sierra Leone over spring break for the first time since the pandemic began. The group was led by Skran, the Edwin & Ruth West Professor of Economics and Social Science and professor of government who founded and is faculty advisor of KidsGive. It included eight current Lawrence students—including yours truly. Four alums, including Patrick Adu, a native of Sierra Leone, met up with the group to share in parts of the experience.
This year's trip was centered around two key KidsGive projects, as well as three individual student research projects. The first half of the 10-day trip was dedicated to the aforementioned EyeGive project at Conforti School. In the latter half of the week, the group drove more than five hours from Freetown to rural Mattru Jong to contribute to the building of an all-girls junior secondary school at FAWE (Forum for African Women Educationalists) School, which has been a goal of the school's founders since the early 2000s. Now, after 15 years in existence, KidsGive finally has the resources to help fund and coordinate the project, and they are hoping for a grand opening of the new school by September.
That said, each KidsGive trip looks a bit different. The itinerary depends on what KidsGive's partner schools need and what the student volunteers can bring to the table. Previous projects have included sports days in which KidsGive provides equipment and volunteers coordinate sporting events, a recycled-used computer project at Njala University, and the building of a well at Conforti School—the latter of which was born from student research projects on pollution and water quality.
"Our projects really depend on the school, the needs that the school has and our discussions with the school about how we can best support them in those needs," Skran said.
As for the students on the trip—all of whom had their travel, lodging, and food fully funded by either the Class of '68 Grant, the Chandler Senior Experience Grant, the Povolny Fund or the Humanitarian Grant—it's all about experiential learning.
"I really believe in the experiential learning model, which transports you from a traditional classroom to a so-called 'real-world' setting," Skran said. "It's not that a normal classroom and library are not important, but it's important to go beyond that and see what problems are out there, how they're configured, and what are things you haven't thought about before."
This experiential learning takes a variety of forms. First and foremost, students get the opportunity to give back in meaningful ways. According to KidsGive Director of Finance Wesley Varughese '16, one of the KidsGive alumni who volunteered with the projects in Sierra Leone, the experience of traveling with KidsGive as a Lawrence student continues to impact him today. Moments that seemed small at the time have shaped his current outlook on volunteering and making an impact globally—a feeling that is shared by the ever-expanding alumni network.
"This is an organization where if you want to see the impact and feel the impact, you're asked to fly to Freetown, to be a part of it, to be involved in the day-to-day," Varughese said. "To actually watch the impact I see in the kids' lives and even the community's lives, that's enough for me to say that I don't ever see KidsGive not being part of my daily life. I would like to be a part of it for the rest of my life or as long as I can."
From start-ups to social entrepreneurship, exciting opportunities await. 
Gaining valuable experience
Likewise, as the alumni network expands and the organization becomes increasingly professionalized, students can model the operations of a real nongovernmental organization and gain professional experience.
Junior Marifé Entenza-Sierra was part of the team that developed EyeGive (along with Ulwelling and junior Sid Short), and she spent last summer working with KidsGive: writing newsletters, documenting thank-you letters for donors, and participating in finance and planning meetings. Through this experience, she feels she's getting a taste of the post-graduate career world.
"Being a member of KidsGive basically made me an employee of a larger professional group," Entenza-Sierra said. "I've spoken to so many experts within the field, and I feel like I've made so many networking connections because of KidsGive in the first place, whereas my friends don't necessarily have the opportunity to do that unless they go out of their way."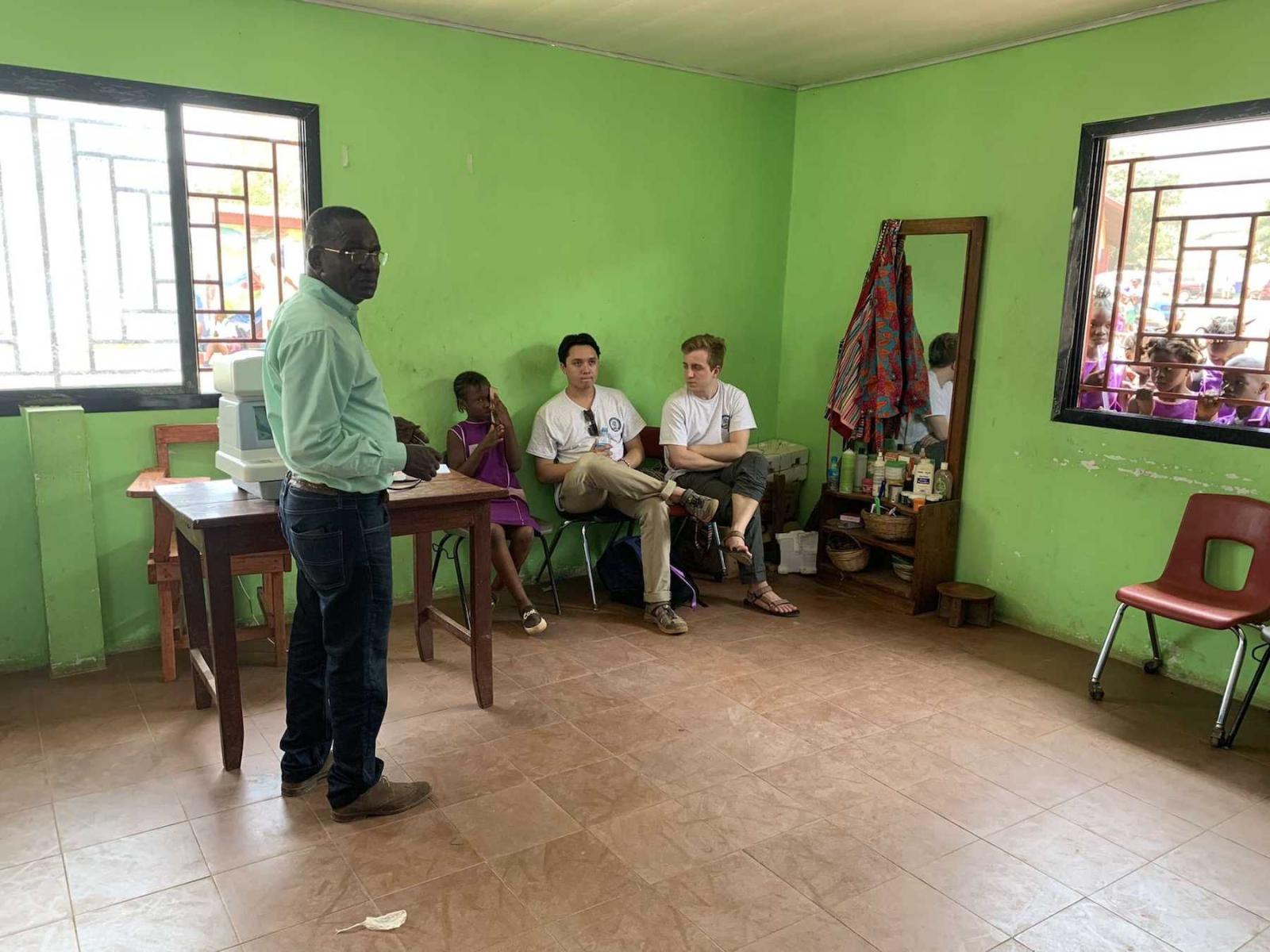 While supporting education in Sierra Leone and developing real-world skills are central to KidsGive's work, there is still the second prong to their mission: increasing education and awareness of Sierra Leonean culture in the U.S. The students on the trips play a critical role in achieving this goal.
Outside of the service projects, students spend their time immersed in Sierra Leonean culture through visits to local markets, conversations with locals, and attendance at key cultural events. By exploring the country and listening to the people who live there, Lawrentians learn about life in Sierra Leone, which they can utilize to fight misconceptions when they return home.
"I've definitely gained a different cultural perspective and understanding of Sierra Leone that I didn't have before," Ulwelling said. "I don't know how I perceived African countries before this trip, and so it's been a great way to see what's called the 'developing world' but also to see that it's so far off from the ideas many Americans have about Africa."
As for KidsGive's impact on its partner schools—well, most of the credit goes to the dedicated Sierra Leonean leaders and teachers on the ground. But since KidsGive has started its work, the schools have all grown in size, seen improvements in their facilities, and developed a stronger educational mission. Skran believes that the resources KidsGive has been able to provide have at least partially contributed to these successes.
As such, KidsGive will continue to do this work, to sponsor projects, and to bring Lawrence students to Sierra Leone. Whether it's building a new school or just playing learning games with the kids, KidsGive always revolves around one core belief: education is power.
"[The FAWE students and I] started spelling different fruits, different objects, different places, and they all knew exactly how to spell things. Then we started to do addition and subtraction, and they all knew everything," Entenza-Sierra said of her time in the classroom at FAWE. "And it was like, this is truly what an education does. It makes people not just learn, but also learn together and have fun with it, because they were experiencing so much fun with me, and I was having so much fun literally just spelling out words that I wanted to stay there for the rest of the day."