Catherine Kautsky wants you to share her love for the world's great piano works.
Perhaps not with the mastery she brings to the piano—she has, after all, played on grand stages all over the world and been lauded by the New York Times for her keyboard skills—but with the passion for and intellectual curiosity about what makes the greatest works stand out and endure.
Kautsky, the George and Marjorie Olsen Chandler Professor of Music and chair of the Keyboard Department in the Lawrence Conservatory of Music, just delivered on a 24-part recording in The Great Courses series titled, Great Piano Works Explained. In it, she plays works from the greats—Bach to the modern day—while discussing how the music came to be.
Available on DVD (five discs) or by digital streaming or audible book, Great Piano Works Explained was released by Wondrium in October. For Kautsky, it was a two-year passion project.
"I felt unbelievably lucky to have done this," she said. "Twenty-four videos is a lot, and I really felt like I got to say so many things that I wanted to say and play so much of the music that I love."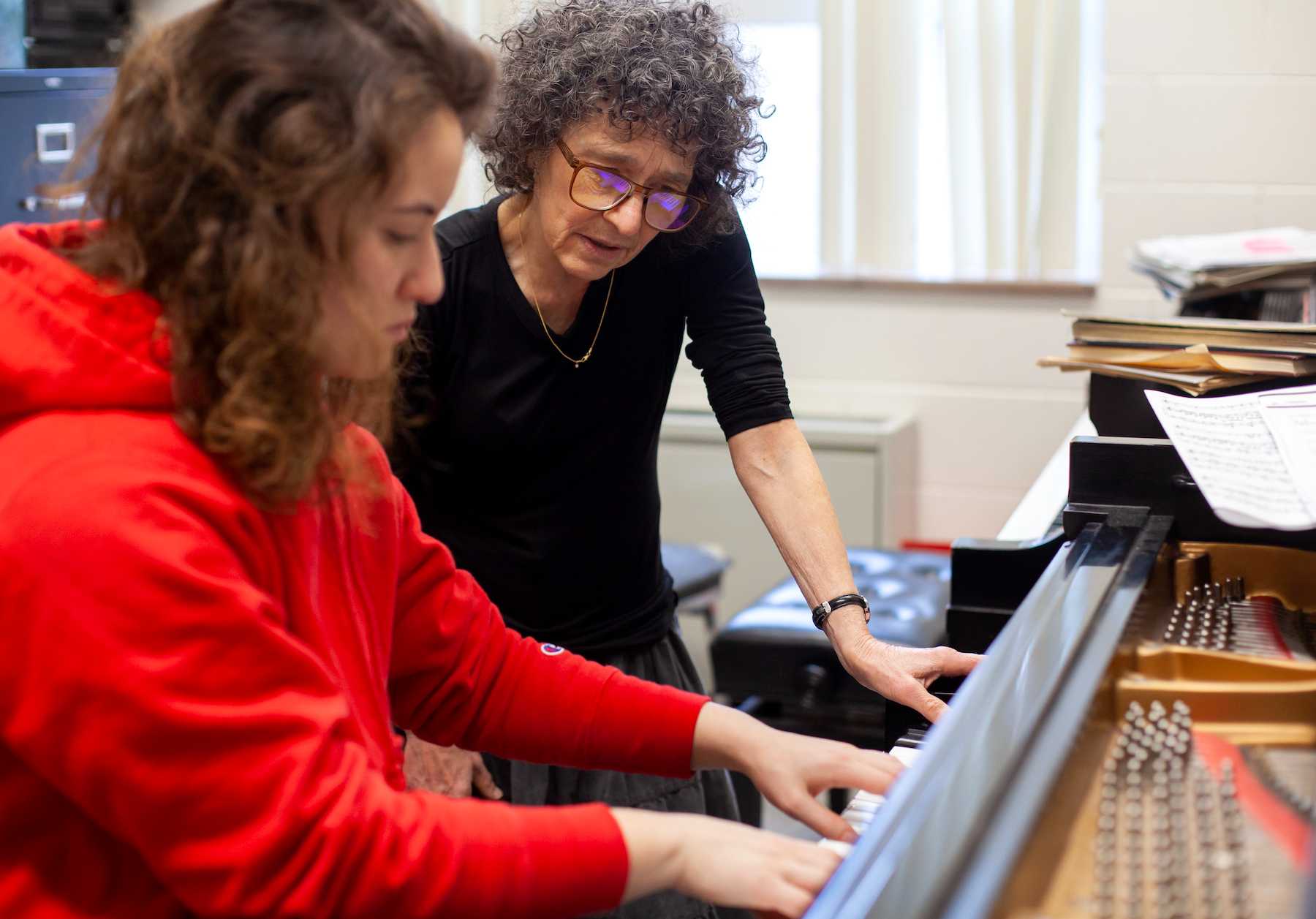 Kautsky taught at Lawrence from 1987 to 2002 and then rejoined the faculty in 2008. She is among the brilliant and accomplished musicians on today's Conservatory faculty, and this recording project was a chance to celebrate the music that has most defined her professional life.
Great Piano Works Explained is geared toward fans of classical music who want a better understanding of the music.
"The hope is to bring other people in," Kautsky said. "Maybe even people who didn't know they particularly liked classical music, but they bought it because it sounded interesting. And hopefully it gets them engaged."
The videos take the viewer through the works of Bach, Haydn, Mozart, and Beethoven, through Chopin, Brahms, Liszt, and the rise of Russian pianists, and into more contemporary artists, including composers from marginalized communities. Kautsky talks through each piece as she plays.
"It was hard and there was a lot of pressure to get it done, but it also felt like this unbelievable gift to get to do this," Kautsky said. "You don't usually get a chance to say, 'this is what's mattered the most to me in my life.'"
Online reviews for the series have been glowing. "I deeply appreciate Dr. Kautsky's warmth, humor, and accessibility, and the way she somehow manages to imbue her 'lectures' with great humanity," reads one. "I have never had any training in music theory, nor do I even play the piano; Professor Kautsky is helping me understand the tools the great composers have used to build their masterpieces and what makes their handling of those tools so remarkable," reads another. "Her quiet, gentle teaching style and authentic love of the piano lend to the best lectures I have ever had," says another.
Information on Great Piano Works Explained can be found at Wondrium. Ordering information can be found at thegreatcourses.com. (Lawrentians are invited to reach out to Kautsky at kautskyc@lawrence.edu for a discount code.)