Jesús Smith is excited to show off his dance moves.
The Lawrence University assistant professor of ethnic studies is one of eight local community dancers preparing to compete this fall in the Sexual Assault Crisis Center's annual Shall We Dance competition in downtown Appleton.
The work of the Appleton nonprofit spoke to Smith in many ways—he said he's felt passionate about sexual assault advocacy since participating in a program called Men Can Stop Rape as an undergraduate at the University of Texas El Paso—and saw this fundraiser as a valuable opportunity. So, when the chance to enter the competition appeared, Smith grabbed his dancing shoes.
"It was a way to tie my passion with the things I do as a scholar and as a professor and make those connections in the community," he said.
Shall We Dance, built on the same premise as ABC's popular series, Dancing with the Stars, is set for 7 p.m. Oct. 16 at the Red Lion Hotel Paper Valley. But the all-important fund-raising component and the months of practice and preparation are already in full swing.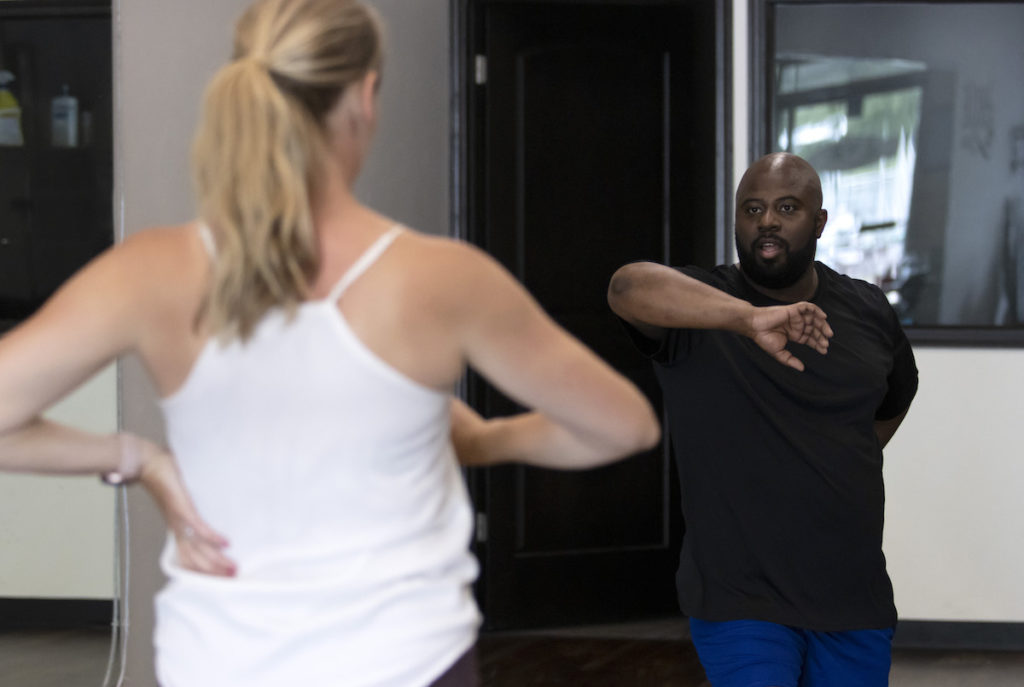 Shall We Dance is an entertainment event that aims to increase awareness about sexual assault while helping the Sexual Assault Crisis Center raise important funds. All of the money raised before and during the event will go to the center to help provide needed services to sexual assault survivors.
Each year, eight Fox Cities community dancers are selected to compete. They are paired with various dance organizations and each is matched with a professional dancer. A part of the competition consists of the community dancers raising at least $10,000 for the Crisis Center in the lead-up to the event.
Smith, a member of the Lawrence faculty since 2017, is partnered with professional dancer Pamela Cribbs from Boogie Ballroom, a dance studio in Neenah.
Although he never trained formally, Smith said he is confident in his dancing abilities. For him, the hardest part is learning the footwork; he and Cribbs meet about once a week to work on their moves. In between those sessions, Smith is spending a lot of time practicing on his own.
"So far, it's going really fantastic," Smith said. "It's hard, it's different. I have these little Cuban dance shoes that have these heels that I swear sometimes are going to break my ankles."
Smith first heard about the competition through a friend, Cristi Burrill, who won it last year. He said he immediately thought that participating in Shall We Dance would be a great opportunity to incorporate what he learned about sexual assault advocacy as an undergraduate in Texas and share it with the Appleton and Lawrence communities—all the while sweating it out on the dance floor.  
Smith and the other dancers are currently seeking support while they rehearse in preparation for the dance-off in October.
With his fundraising, Smith said he wanted to take a more educational route to help promote the message of the Crisis Center. He is at the midpoint of hosting four virtual mini educational fundraisers, with discussions concerning different communities' experiences with sexual assault and violence. The sessions include guest speakers. The next Zoom talk will be July 30 with Tommy Curry, a professor of philosophy at the University of Edinburgh, speaking on sexual assault and violence toward racialized boys and men. The final talk will be Sept. 26 and will focus on women, sexism, and surveillance labor with Melissa Ochoa-Garza, a scholar at Texas A&M University. Look for details on Smith's social media accounts.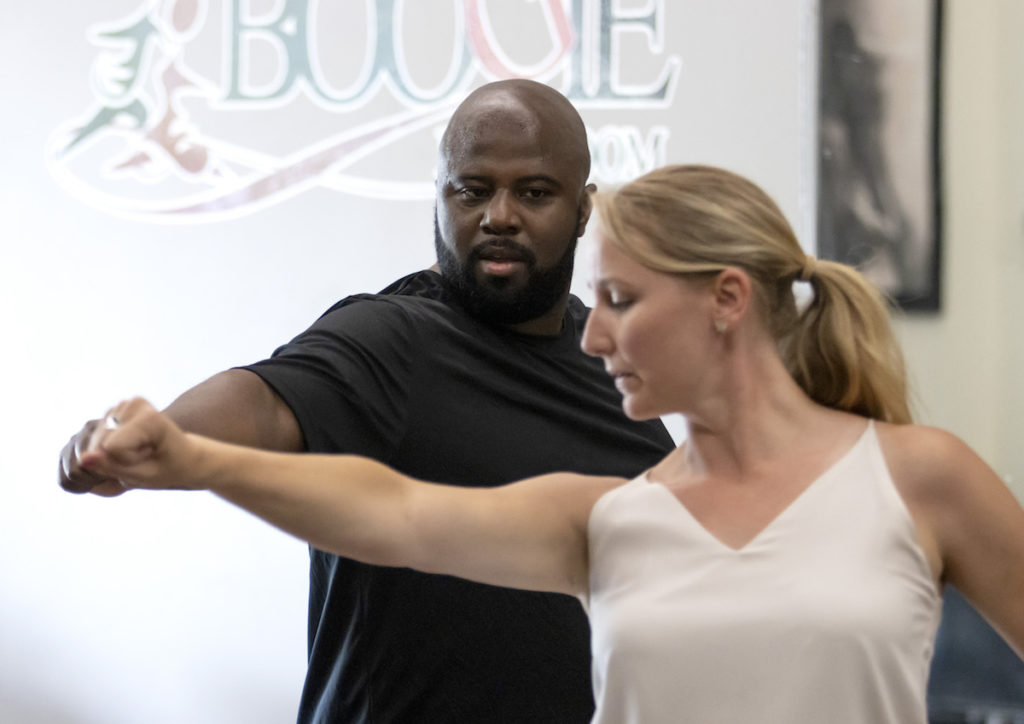 Smith also created a Patreon page where supporters can watch behind-the-scenes rehearsals and silly videos of him doing various workouts and activities to get into dancing shape.
The competition will include advance voting (via contributions on the Shall We Dance site) and voting at the Oct. 16 event.
When asked about the specifics of his dance performance, Smith was excited to share. He will be dancing to a Spanish trap song, A Palé, by Rosalía.
"I wanted to do a song and dance that was reflective of my cultural, ethnic, racial backgrounds," he said.
The song starts slow and beautiful, with Smith and his partner doing a Viennese waltz. It transitions from there as the tempo picks up.
Smith said he wanted to perform a mix of dance styles to match the song and his upbringing, so the performance will include hip-hop, different waltzes, and various Latin-style dances such as cumbias and the Paso Doble, plus other surprises. He aims for their dance to tell a story through both the movements and the costumes.
"It's just such a conglomeration of different things, which I love because it's me," Smith said. "It's going to be amazing."