The annual Fred Sturm Jazz Celebration Weekend returns to Lawrence University Nov. 4-5, bringing more than 400 high school and middle school students to campus for immersive jazz instruction while celebrating music brilliance with concerts featuring two highly acclaimed guest artists.
Jazz Weekend has been a staple of the Lawrence Conservatory of Music since 1981, when the late Fred Sturm launched it as a non-competitive music festival for students interested in playing and learning about jazz. It has attracted a long list of jazz luminaries who have performed on the Memorial Chapel stage, among them Dizzy Gillespie, Wynton Marsalis, Diana Krall, Bobby McFerrin, and Cassandra Wilson.
This year's Jazz Weekend features public concerts by Samara Joy, a 22-year-old rising star who won the 2019 Sarah Vaughan International Jazz Vocal Competition and has already drawn comparisons to some jazz royalty, and Liam Teague, an extraordinary steelpan player who is joining with Conservatory students and faculty for a much-anticipated performance.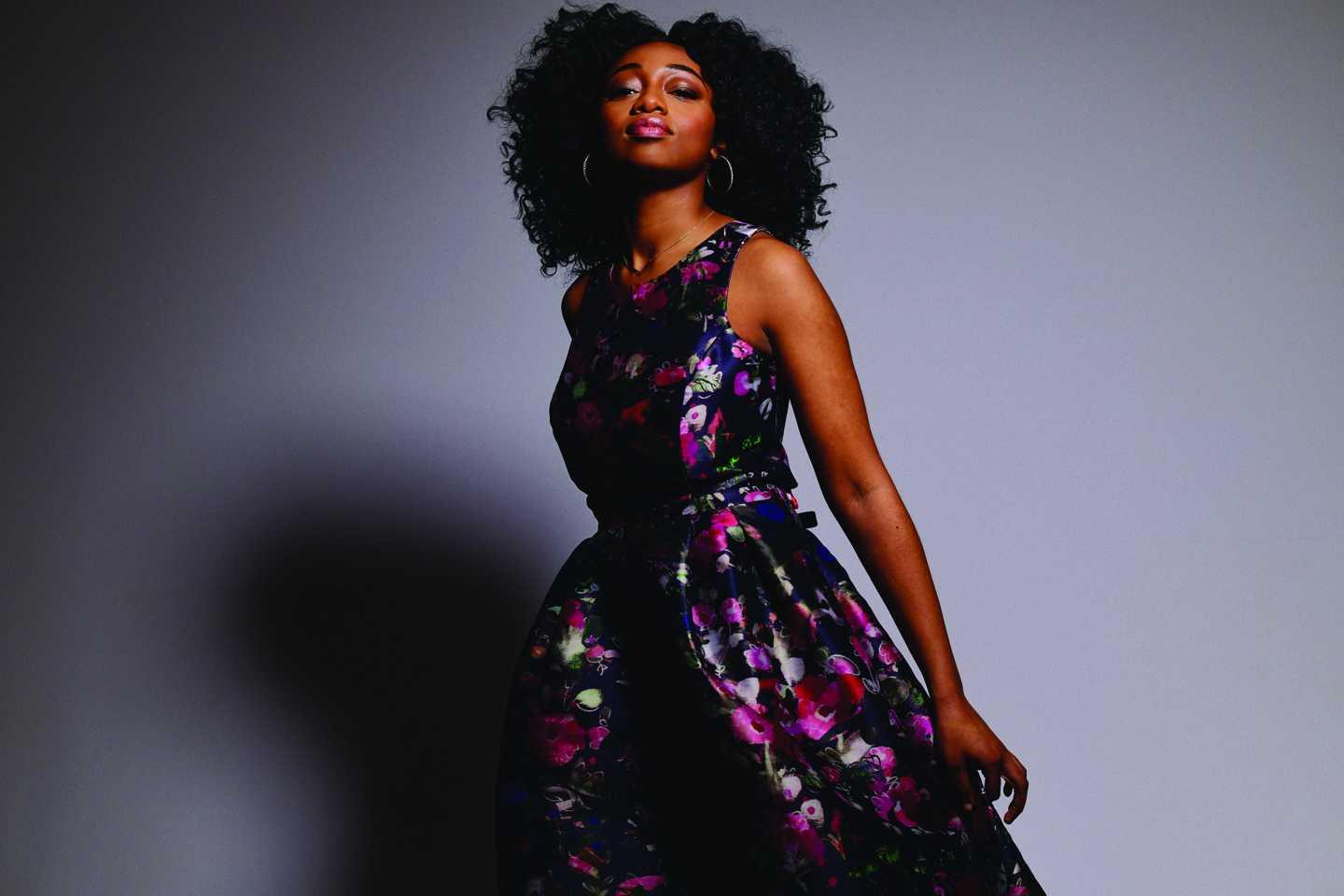 Joy is in concert at 7:30 p.m. Nov. 4 in Memorial Chapel.
Teague and the Jazz Ensemble, LU Jazz Faculty, and LUPE (Lawrence University Percussion Ensemble) will be in concert at 7:30 p.m. Nov. 5, also in Memorial Chapel. Tickets for each performance are $25-$30, available through the Lawrence Box Office.
See more on Fred Sturm Jazz Celebration Weekend
This will mark the first fully in-person Jazz Weekend since 2019. The weekend was limited to the Lawrence community last year because of pandemic restrictions.
"We're really excited to have all the students back from the high schools and middle schools," said José L. Encarnación, associate professor of music and director of jazz studies.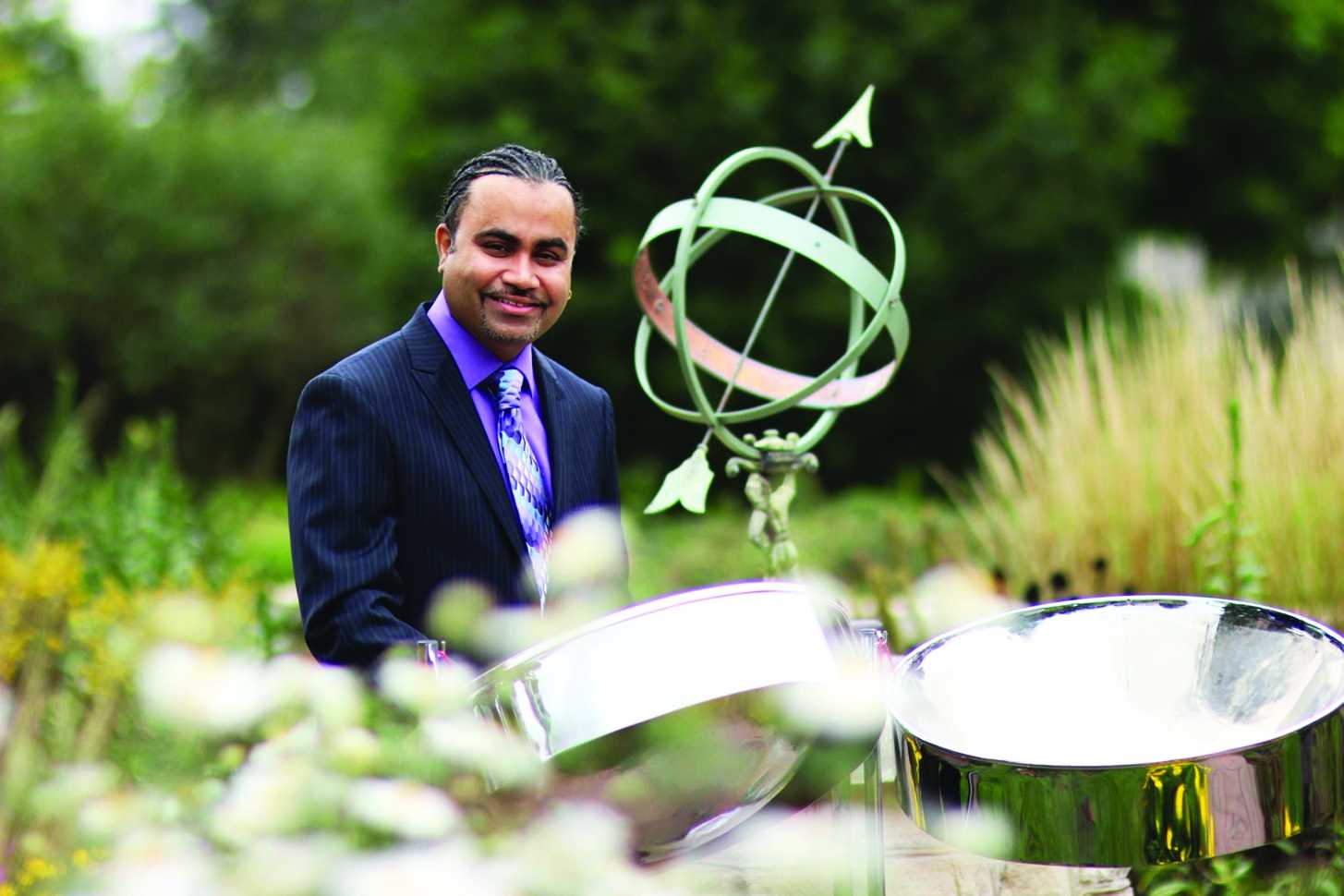 Encarnación and Patty Darling, instructor of music and director of the award-winning LU Jazz Ensemble, together with Jillian Johnson, director of conservatory programming, are organizing this year's Jazz Weekend.  There is huge enthusiasm from the 18 schools that are bringing their bands to campus, Darling said.
"Fred intended this to be a non-competitive festival," she said. "The focus is on learning. There are no trophies. Nobody wins. It is, just come in, learn jazz language and style, and explore improvisation."
The weekend will include a focus on women in jazz, from composers to performers. Continuing Sturm's tradition, Lawrence senior Lucy Croasdale, a saxophone student, and Darling have created new, free jazz ensemble compositions that have been distributed to all participating schools. 
There is a buzz about the Samara Joy performance slotted for Friday night. She followed up her winning the 2019 Sarah Vaughan International Jazz Vocal Competition with the 2021 release of a self-titled debut album, backed by the Pasquale Grasso Trio. She was then signed by Verve Records, and her Verve debut, Linger Awhile, was released last month.
"She's just amazing," Encarnación said. "She's like 22 and people are already comparing her to Billie Holiday, Sarah Vaughan, Ella Fitzgerald. Those are big, big names. She comes from a family of musicians and she's drawing on so many influences. At that early age, to be at that level with her control, her range, her maturity in her singing, it's just incredible."
Grow your artistry, build your technical facility, and expand your musical possibilities in one of the country's best undergraduate jazz programs
Teague, meanwhile, brings a different sound than what's been featured at Jazz Weekend in the past.
Encarnación first met Teague, head of steelpan studies and professor of music at Northern Illinois University, during an online music conference in the midst of the pandemic.
"I was completely blown away by the way he plays that instrument," Encarnación said.
Jazz Weekend organizers are working to place a camera above Teague so the audience can see his hand movements on an overhead screen during the performance.
"The band is loving his music," Darling said of the Jazz Ensemble rehearsals. "He sent four charts to rehearse and his music is beautiful. It's some of the most rhythmically, melodically connected music I've ever heard. … It's challenging but it's so much fun to play."