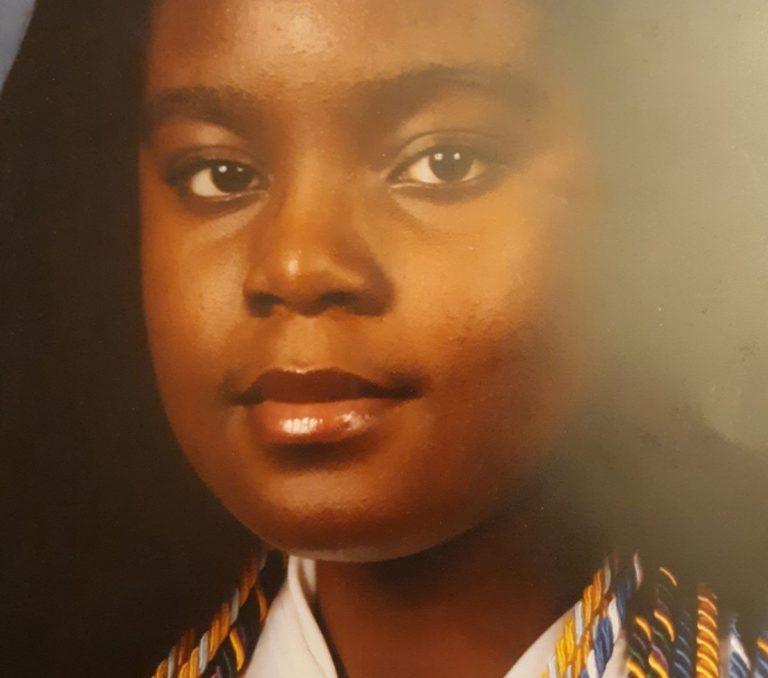 2 Minutes With … is a series of short features to introduce us to the passions and interests of Lawrence students on and off campus. 
Despite not being able to attend the Washington Semester program in person in the nation's capital because of pandemic restrictions, Iyanu Osunmo '22 is still embracing the off-campus program.  
She began her studies in January, working remotely from her home in Houston, and will continue into May.
"I am doing two seminars in the foreign policy concentration," she said. "One of my seminars is about managing the pandemic in globalized societies and the other one is about political transition and political implications."  
Osunmo, a government major focused on international relations, is taking classes with the American University faculty as part of the Washington Semester program, offered through Lawrence University's Off-Campus Programs. The program is encouraged for government majors but is open to all students.
The Washington Semester enables students to participate in a thematic program of study at the American University in D.C. In addition to the core seminar, students pursue an internship related to the program topic and an independent study project. The Lawrence-approved program tracks include American Politics, International Environment and Development, International Law and Organizations, Justice and Law, Peace and Conflict Resolution, Islam and World Affairs Foreign Policy, and Global Economics and Business.
Typically, students participating in Washington Semester would be in D.C., giving them the opportunity to physically experience working and studying in the nation's capital. That isn't possible right now, with all classes being moved online.
Still, there is a lot she is gaining from the program, Osunmo said.
"I am taking seminars with people from many universities; for example, Lehigh University and students from other liberal arts universities across the country," she said. 
Hearing from expert voices
The Washington Semester instructors have been able to bring in pieces of Washington.  
"The program has had to shift quite a bit due to the online nature of it, but I do believe our seminar instructors are doing all that they can to really engage us with D.C.," Osunmo said. "For instance, they get a lot of speakers from the D.C. area and they tell us what Washington, D.C., is like. … Hillary Clinton's speech writer came to speak to our class. Lissa Muscatine was the former chief speech writer and senior advisor to the secretary of state. She taught us a lot about the White House's operations and about her experiences as a speech writer. I learned a great deal from her; that was a really valuable experience." 
In addition to taking classes, Osunmo is participating in an internship, working for the National Democratic Institute's Gender, Women, and Democracy office. The National Democratic Institute is a non-partisan, non-profit organization that works with partners in developing countries to increase the effectiveness of democratic institutions.
"Currently, I am helping them with a presentation that teaches women and people in the media about building coalitions and about violence against women in politics and the media," Osunmo said. "It's a nice training curriculum that I get to help put together, and it's a really rewarding experience." 
Preparing for the next step
The internship and the classes are prepping Osunmo for life after Lawrence. She said she cares deeply about democracy and the equitable treatment of oppressed people and sees herself one day holding elected office. 
"I do believe that my experiences at the Washington Semester program have not only deeply integrated me into the field I intend to go into, by enabling me to hear from government experts and foreign policy experts, but it also has taught me about what is more valuable with regard to governance," Osunmo said. "Protecting human health and human security, ensuring democracy continually survives, and ensuring elections are fair and transparent."  
Iyanu Osunmo
Class Year: 2022
Major: Government
Hometown: Houston, Texas