During long walks over the summer, Leila Ramagopal Pertl '87 and Betsy Kowal would talk at length about ways they could collaborate to dynamically connect Pertl's Lawrence University music education students with Appleton youngsters whose classes had gone virtual amid the pandemic.
Pertl, an instructor in music education in Lawrence's Conservatory of Music, and Kowal, the Conservatory's specialist in community outreach, saw a need as overwhelmed elementary school teachers and parents grappled with the demands of online instruction.
They also saw a learning opportunity for their Lawrence students.
The resulting project, a series of live virtual music workshops in collaboration with the Appleton Public Library, debuted on Oct. 24 and will continue with two more this fall and another three or so in Winter Term. Called the Backyard Groove, the free workshops tap into culture bearers in the areas of mariachi, samba, and gamelan music to introduce a wider range of music to students in kindergarten through sixth grade, all wrapped in interaction and participation.
Sign-up for the 10 a.m. Nov. 7 and 21 virtual workshops can be found here.
The students in Pertl's elementary performing arts methods class prepare the 45-minute workshops, create "grab and go" music kits that participating families can get from the library, and then deliver the workshops live on Saturday mornings.
"This pandemic has given us an opportunity to think differently," Pertl said. "What are the ways in which we can think about online engagement? Can we use our screens creatively, can we get to every child in a way that allows them to not only perform music but make their own music?"
The project also was approached from the desire to incorporate antiracism into the instruction. How can the workshops speak to global music traditions that are alive and well here in the Fox Valley? That led to partnerships with I Dewa Ketut Alit Adnyana and Sonja Downing, Lawrence instructors in Balinese gamelan, Clarice Cast, an accomplished samba drummer from Brazil, and Nestor Dominguez '14 and Jando Valdez '24, who have each created mariachi programs.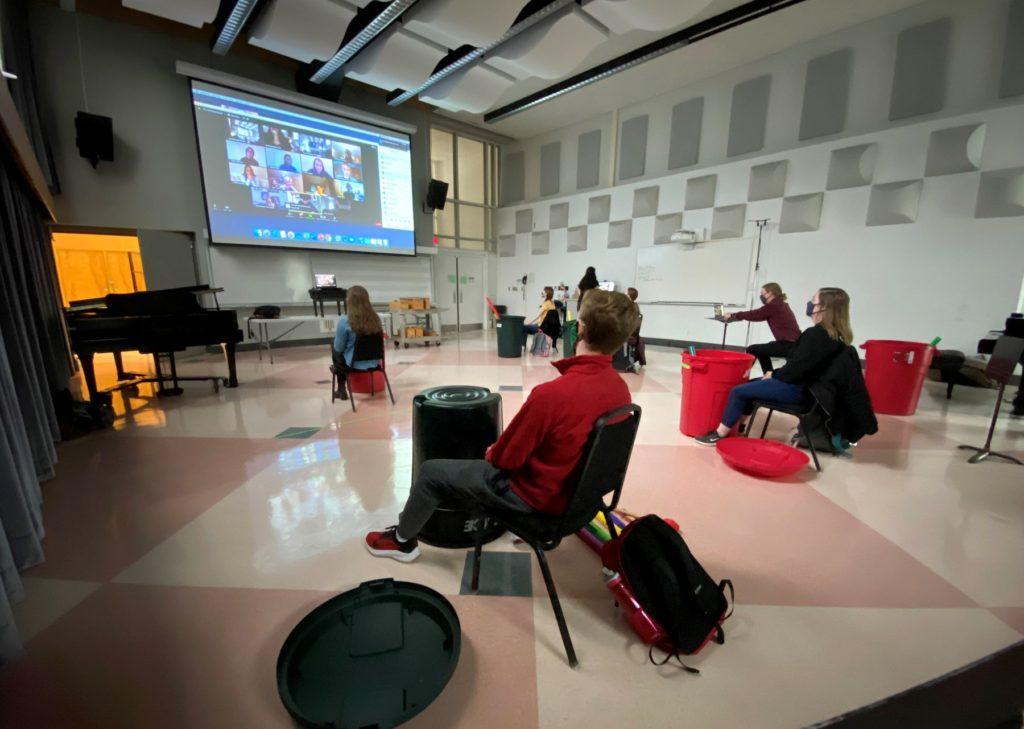 "In our Lawrence music education class, we ask the question, 'What is the music of our community?' Pertl said. "We can't know this until we open our doors, extend our hands to our neighbors, and listen. Right here in Appleton we have culture bearers from many global music traditions. When our students are learning to create inclusive and culturally responsive classrooms, they are learning to take a close look at who is in their classroom, and in our larger community, before designing curriculum; a curriculum that engages every child and for which a teacher must renew their sense of being a beginner again—to engage with new music traditions and model joy, curiosity, and respect."
See more on Lawrence's music education program here.
The mariachi session kicked off the workshop series. It'll be followed by the samba workshop on Nov. 7 and the gamelan workshop on Nov. 21, with additional workshops to be scheduled in early 2021. Pertl said she's hopeful the sessions will draw upwards of 40 screens each, perhaps more as word spreads and interest grows.
For Alex DeBello '23, part of the mariachi group, the process of creating and then delivering the workshop was both educational and inspiring, for both the Lawrence students and the Appleton youngsters.
"It allowed us to share the beauty and richness of mariachi in a way that was just as vibrant and fun as it was informative," DeBello said. "Not all of our workshop participants, or even us students who were tasked with creating this workshop, had a mariachi background, so it was an immensely powerful thing to be able to awaken so many minds to this intricate musical tradition."
Moreau Halliburton '22, also a student in Pertl's class, understands how important it is right now for families to find those connections when children may be feeling particularly isolated.
"Music connects us all, no matter how far apart we are," she said. "I worked with groups of children over Zoom this past summer and they all expressed their sadness in not being able to play and have fun with their friends. Having creative online spaces for children right now, like these online music workshops, provides a safe space for children to come with their families, dance, sing, and meet new friends."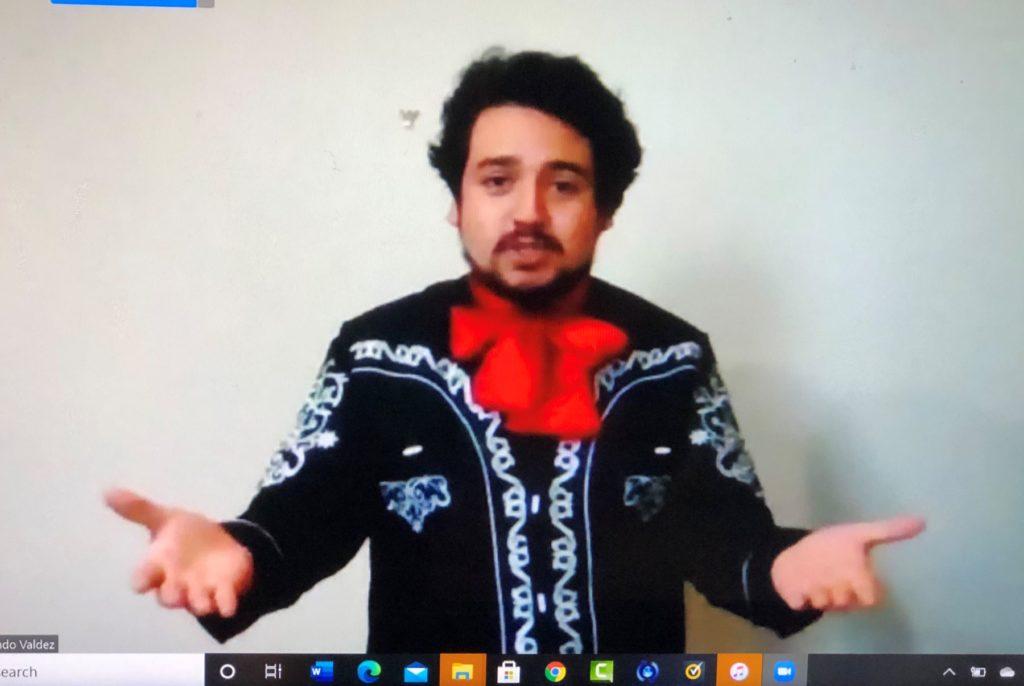 The library was excited to join forces with Lawrence and reach out to area families looking for those opportunities, said Kowal, who is working with library staff to facilitate the workshops.
"The Backyard Groove is an opportunity to celebrate and uplift the many ways that folks in our community make music," she said.
The workshops are giving the Lawrence music education students a chance to do what they love—making music and sharing their love of music with kids. DeBello said seeing "everyone's smiling faces" on the day of the workshop was a huge boost during a difficult time.
"We're still learning, singing, moving, and dancing despite all that this year has thrown at us," she said.
In addition to the workshops, the Lawrence students are creating video resources that Appleton teachers—and those in other districts who show interest—can then use in their online teaching. The pandemic has forced music teachers to explore different ways to reach elementary school students, and turning loose the creative minds of Conservatory students to tackle that challenge has been exciting, Pertl said.
"It's one way our students can engage in responsive classroom creation, foster professional relationships, and serve the community; all skills needed for impactful teaching" she said. "As usual, it's a complete joy to hand the Lawrence pre-service teachers this project and see the many different ways they come up with its expression."