Lawrence University's ninth annual Giving Day on Oct. 26 brought in nearly $1.84 million from 2,694 donors, providing huge support for the Lawrence Fund.
The day-long event was a festive and collaborative effort, with students joining with Lawrence faculty, staff, and alumni in a day of on-campus activities and social media celebrations, led by Amber Nelson, director of Alumni-Development communications and project manager for Giving Day.
"Thank you to the Lawrence community for making Giving Day such a success," Nelson said. "It is so great to see how big of a celebration Giving Day has become. We engaged hundreds of students through our campus events and hundreds of Lawrence community members on social media through our challenges. Thank you to all the staff, faculty, students, alumni, and friends of Lawrence who helped make this happen."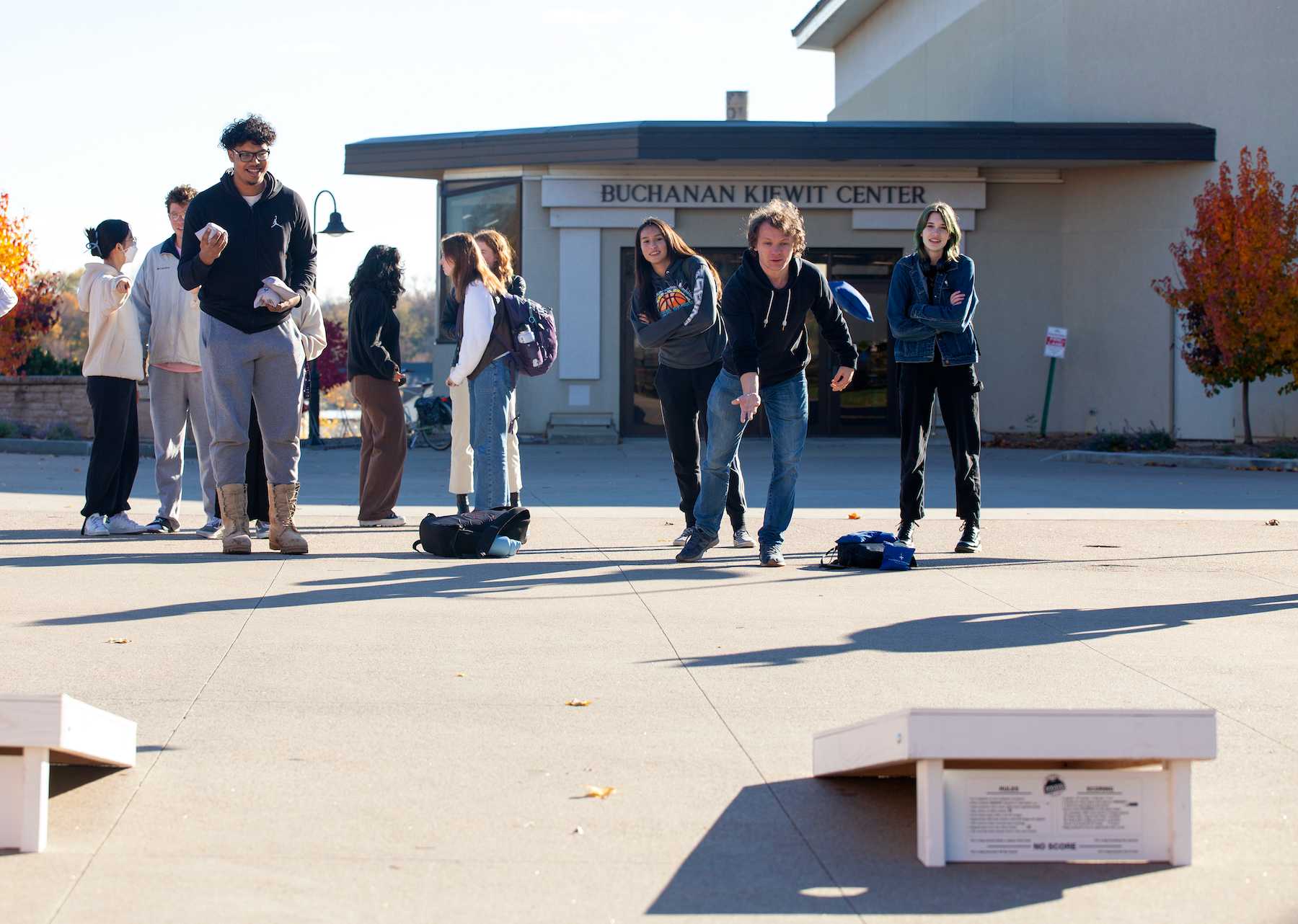 Giving Day is one of the university's biggest community events that celebrates Lawrence, bringing together all Lawrentians on a united mission to bolster opportunities for current and future students. The Lawrence Fund is used to support everything from internships, athletics, arts, academic innovations, and study abroad assistance to daily campus maintenance.
See more details on Giving Day
Senior Ashley Tang was among the Philanthropy Engagement Center students and Alumni-Development interns who worked to raise awareness during Giving Day. 
"During the Spin the Wheel Giving Day event, I found that many of my peers were surprised by both the number of alumni who donate and exactly how the donations impact them," she said. "The trivia question about the percentage of students who receive scholarships surprised them. I really appreciated how the Spin the Wheel activity made it fun and engaging for us to learn about the importance and impact of philanthropy on our lives as Lawrence students and beyond."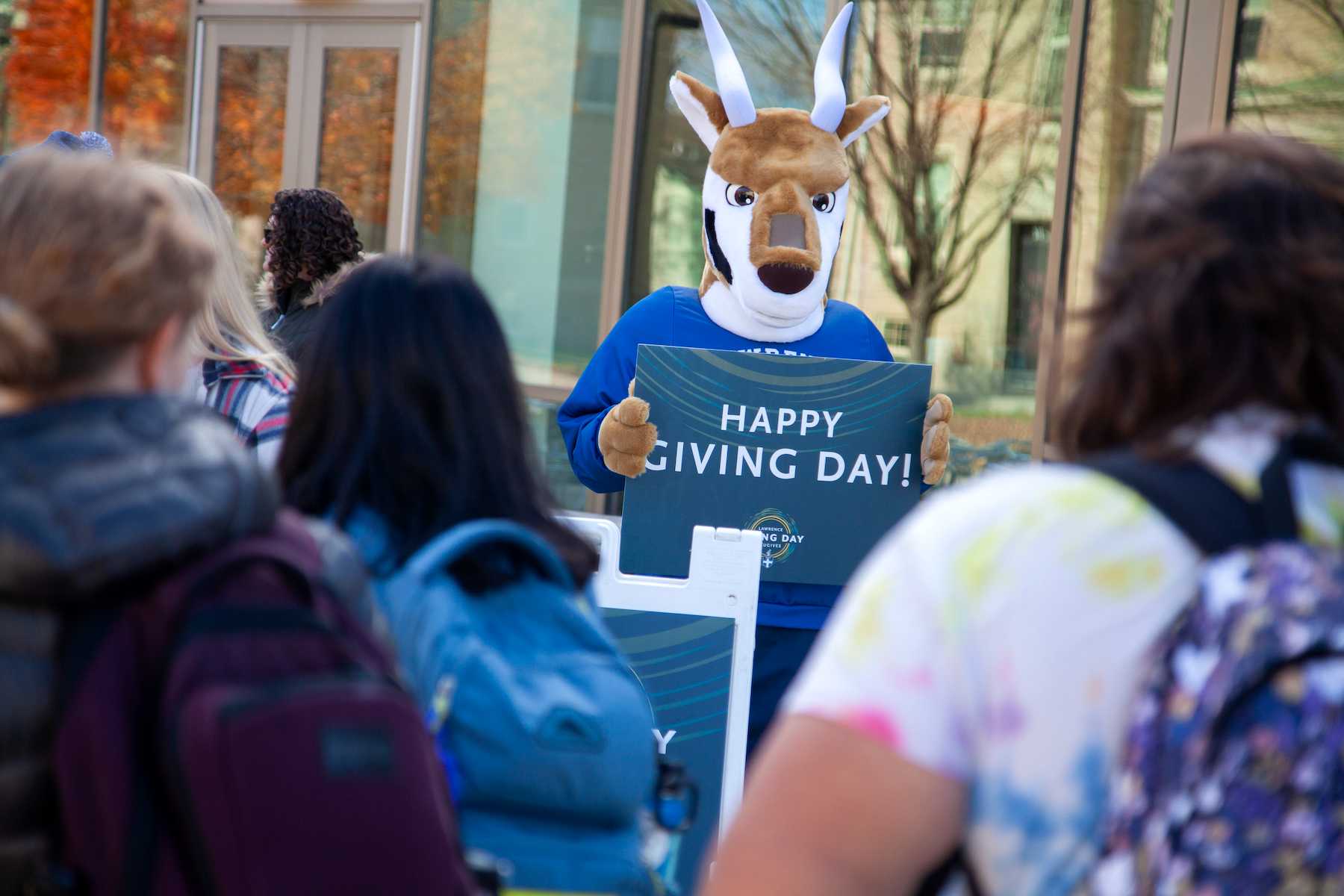 First-year student Den Boakye said he was thrilled to see the excitement for the day across campus.
"Giving day, so far, has been the most exciting and wonderful day of my life," he said. "Not only because I drove a golf cart for the first time, but I also got the chance to interact with almost half of the students on campus in a day, which has never happened since I came to Lawrence. Through this fabulous event, I have gotten closer to students and staff I never knew before."
Alumni who signed up as "Game Changers" matched donated funds as part of various "Game Changer Challenges" on campus and on social media throughout the day.
Nelson said all the social challenges were met, unlocking $50,000 of Game Changer funds. 
"It was our first year doing the Faculty and Staff Giving Day Ambassadors and there was definitely some additional engagement due to this," Nelson said. 
The Board of Trustees, meanwhile, took time from their fall meetings to don Giving Day T-shirts and provide support from Bjorklunden.