Lawrence University will honor five retiring faculty members at the June 13 Commencement.
Terry Gottfried, a professor of psychology since 1986, Gerald Metalsky, a professor of psychology since 1992, Alan Parks, a professor of mathematics since 1985, Jerald Podair, a professor of history since 1998, and Bruce Pourciau, a professor of mathematics since 1976, are stepping into retirement after long and distinguished careers at Lawrence.
They each will be presented with a citation at Commencement and will be awarded a Master of Arts, ad eundem, degree.
2021 Lawrence Commencement preview: 9 things to know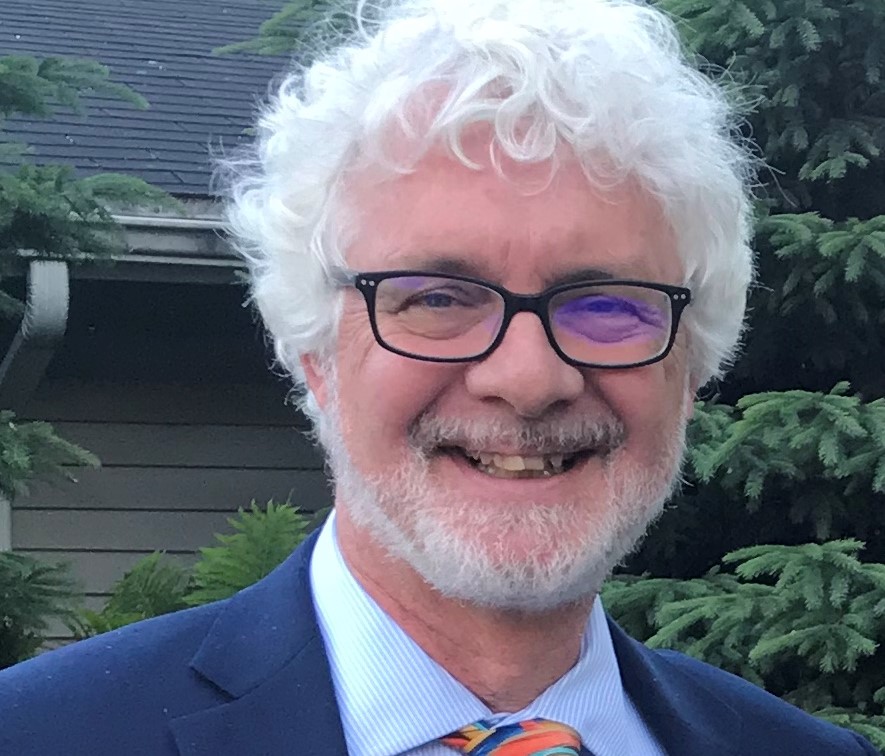 Gottfried has taught a wide array of psychology courses and has played key roles in the growth of interdisciplinary academic programs over the last three and a half decades, including Linguistics, Cognitive Science, and Gender Studies; he's been an active participant in First-Year Studies; and he's developed and frequently taught the psychology of music course for students in the Conservatory of Music and the college, exploring musical structure and expression and their implications for human experience.
"I think Lawrence is stronger and more responsive to intellectual and social challenges by these [interdisciplinary] programs, and I look forward to Lawrence expanding its traditions of excellence into new fields of discovery and understanding," he said.
Gottfried, who earned both a bachelor's degree in French and psychology and a doctoral degree in experimental psychology at the University of Minnesota, has twice been awarded a Fulbright Fellowship in the Fulbright Scholar Program. In 2001, the fellowship was for a teaching and research position in the English department at Aarhus University in Denmark, where he taught a seminar on the psychology of language for English language students and conducted research comparing Danish and American English listeners' perception of American English vowels. In 2014, he spent five months as the Fulbright Visiting Research Chair in Brain, Language and Music at McGill University in Montreal, Quebec, Canada, continuing his research into the relation between music and speech processing.
Gottfried said he walks away from his teaching duties at Lawrence continually amazed at students' desire to be challenged and their willingness to support each other. He said he recalls early in his tenure having psychology students ask to read historical text written by early psychologists to get a better understanding of their theories.
"It was good advice, and I wisely took it," he said.
It speaks to a thread that runs through Lawrentians, whether 35 years ago when he came to Lawrence or today, Gottfried said.
"Students at Lawrence have consistently shown themselves to be engaged, hard-working, and curious; in that way, from my earliest experiences to today, students have put forth effort in the classes but have also asked for more challenges," he said.
The pandemic of the past 15 months has certainly posed new challenges, and has been a stark reminder of the importance of caring for our mental health, Gottfried said. That is a message he leaves with this year's graduates.
"To call post-graduation activities the 'great unknown' is spot-on—we've learned that much of what we've taken for granted may not be certain," he said. "I think we'd all be well served by openness to both the new opportunities and especially to the challenges posed by these opportunities. In the midst of these challenges, however, I also think we might remember to treat ourselves and others with kindness and generosity of spirit."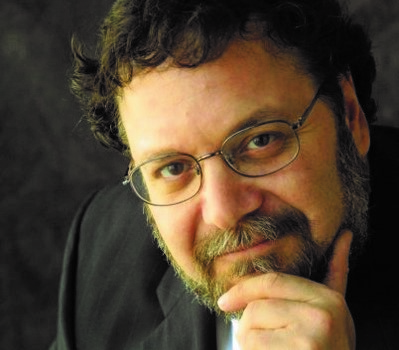 Metalsky joined the Lawrence faculty after spending five years in the psychology department at the University of Texas.
He has specialized in depression, stress, anxiety disorders, eating disorders, cognitive-behavioral therapy, and general psychotherapy. He also worked for 35 years as a practicing clinical psychologist.
He is a former associate editor and consulting editor of the Journal of Abnormal Psychology, the flagship publication of the American Psychological Association for research on psychopathology. In 2005, he became the first and only Lawrence psychologist to serve on the Board of Directors of the Wisconsin Psychological Association. He has been a fellow of the American Psychological Society since 2009.
Metalsky earned a bachelor's degree in psychology from the University of California-Berkeley and a Ph.D. in clinical psychology from the University of Wisconsin-Madison.
For 34 consecutive years—five at UT and 29 at Lawrence—he has taught a series of three courses, known as the "clinical sequence," for every student who is looking to pursue a career in clinical psychology or in allied mental health professions. The third step in the sequence involves students working at mental health residential treatment facilities.
"I am particularly proud of the large number of students who took the 'clinical sequence' and subsequently went on to pursue careers as mental health practitioners and/or psychology professors," Metalsky said. "Over the years, most of these students reached out to express their appreciation and tell me they did not realize until starting their program just how well-prepared they were due to taking the clinical sequence."
Metalsky said he was astonished when he arrived at Lawrence to find such a small student-to-faculty ratio. It remains one of the best attributes of the Lawrence experience.
"Individualized learning is at the core of a Lawrence education," he said. "It was true of Lawrence when I first arrived in 1992 and remains true today. Indeed, the thought of teaching such small classes on a regular basis was a central factor that went into my decision to … come to Lawrence. It was one of the best decisions of my entire career."
Metalsky said his words of wisdom to this year's seniors echoes his advice to Lawrentians over the past three decades.
"My message to graduating seniors has not changed over the years, though I believe it is even more relevant today than when I first arrived at Lawrence," he said. "My message to this year's graduating seniors is this, 'Always be mindful of your mental health.'"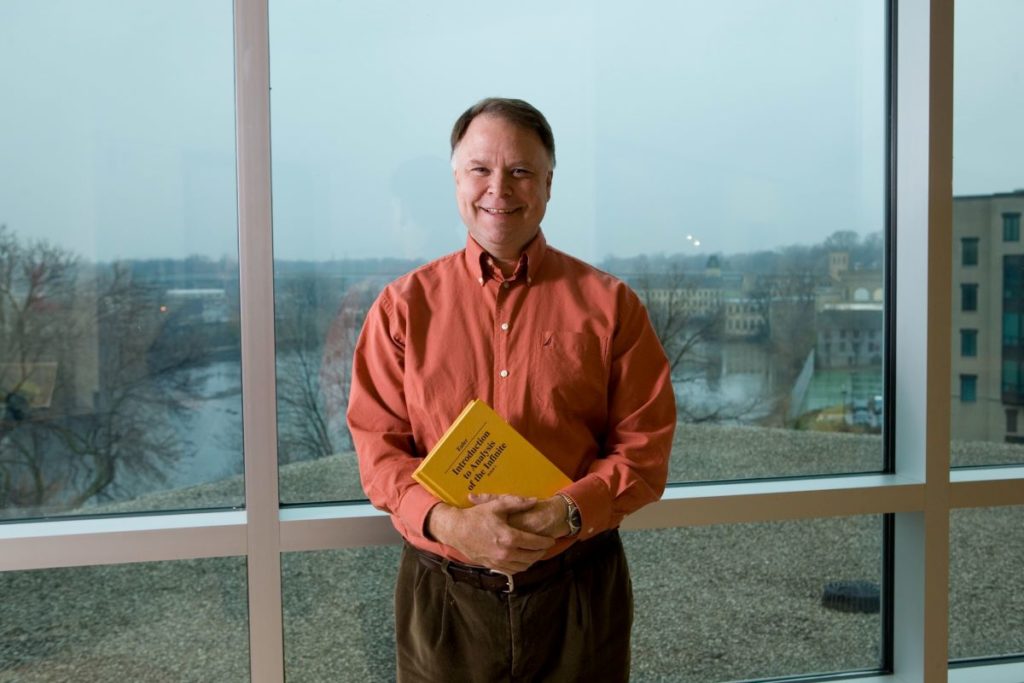 Parks has taught mathematics and computer science since joining the Lawrence faculty in 1985.
Besides excelling in the classroom, he has written text material for multiple upper- and lower-level courses, among them applied calculus, optimization, foundations of analysis, and theory of computation, and he provided leadership in the Mathematics Department and beyond.
A member of the American Mathematical Society, Parks' research interests in applied mathematics include dynamical systems, differential equations, and error correcting codes, among others.
Two years after arriving at Lawrence, Parks was honored with the university's then-named Young Teacher Award.
"You have waged a vigorous assault on math anxiety, transforming mathophobes into mathophiles, even as you have given previously dedicated students of mathematics a heightened appreciation for the discipline," the citation reads. "These attainments derive, in equal measure, from the strength of your scholarship and from your keen sense of the teacher's craft."
Parks continued to excel in the classroom for the next three and a half decades, being a fixture in a Mathematics Department that has seen robust changes through the years.
In 2003, he served as the Science Semester Resident Director at the Oak Ridge National Laboratory in Tennessee. He has had papers published in the American Mathematics Monthly, the Journal of Algebra, the Canadian Journal of Mathematics, and the Proceedings of the American Mathematical Society.
From 2007 to 2010, he was the first holder of the Pieper Family Servant-Leader Professorship. The endowed position included responsibilities for enhancing Lawrence's involvement in courses that feature community-based learning. He received the then-named Freshman Studies Teaching Award in 2007 and the Mortar Board Honorary Award in 2010.
Parks earned bachelor's, master's, and doctorate degrees at the University of Wisconsin-Madison.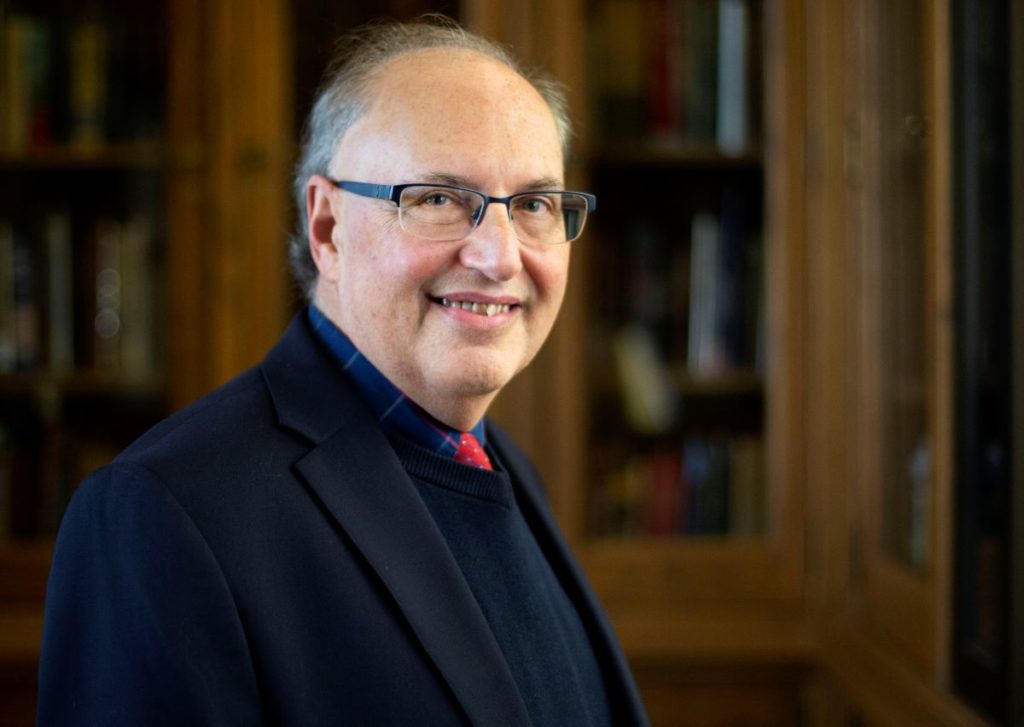 Podair, the Robert S. French Professor of American Studies and professor of history, steps aside after 23 years of teaching, much of it focused on United States history.
He has taught with a passion, has been oft-quoted in local and national media on topics of American politics, and has written books that have dug into the histories of everything from controversial politicians to baseball's impact on a city to civil rights icons.
A native of New York, he came to Lawrence mid-career in 1998 after deciding to pursue his love of history and teaching. He had earned a bachelor's degree at New York University, a law degree from Columbia University, and a Ph.D. from Princeton University, and had spent more than a decade as a practicing attorney in New York.
He quickly became a deeply respected history scholar, twice being honored with Lawrence's Award for Excellence in Scholarship (2010 and 2018), as well as earning its Faculty Convocation Award in 2012.
Podair co-authored 2019's Republican Populist: Spiro Agnew and the Origins of Donald Trump's America (University of Virginia Press). That followed his award-winning 2017 book that explored slices of both baseball and political history, City of Dreams: Dodger Stadium and the Birth of Modern Los Angeles (Princeton University Press). Among his other books are The Strike That Changed New York: Blacks, Whites, and the Ocean Hill-Brownsville Crisis and Bayard Rustin: American Dreamer, a biography of the civil rights leader who planned the 1963 March on Washington.
As he heads into retirement, Podair is writing a new book, Promised Lands: A History of the American People in the Twentieth Century, which, as the title implies, is a massive undertaking and is the reason he's chosen to retire now.
"Most history books involve learning a lot about a little, but this one has forced me to learn a little about a lot," he said. "Thanks to the book, I now know about subjects as diverse as the arrangements of lifeboats on the Lusitania, the ballistics evidence in the Sacco-Vanzetti case, and the details of Woodrow Wilson's love life. I have about 100,000 words drafted so far but miles and miles to go before I sleep."
Podair said he takes great pride in contributions he's made at Lawrence toward First-Year Studies, Bjorklunden, and tutorial and independent study, all part of what makes up the "Lawrence difference."
"What was true when I arrived in 1998 is still true today—you have to ask the question 'why?' over and over, in every class you take," he said. "And that goes for the professors, too. The 'why?' question is the central one in critical thinking, which is the essence of the Lawrence experience. The great philosopher Yogi Berra once said that, 'if you don't got a bullpen, you got nothing.' Yogi's grammar errors notwithstanding, the same goes for critical thinking in a liberal arts education. If you don't have it, you have nothing."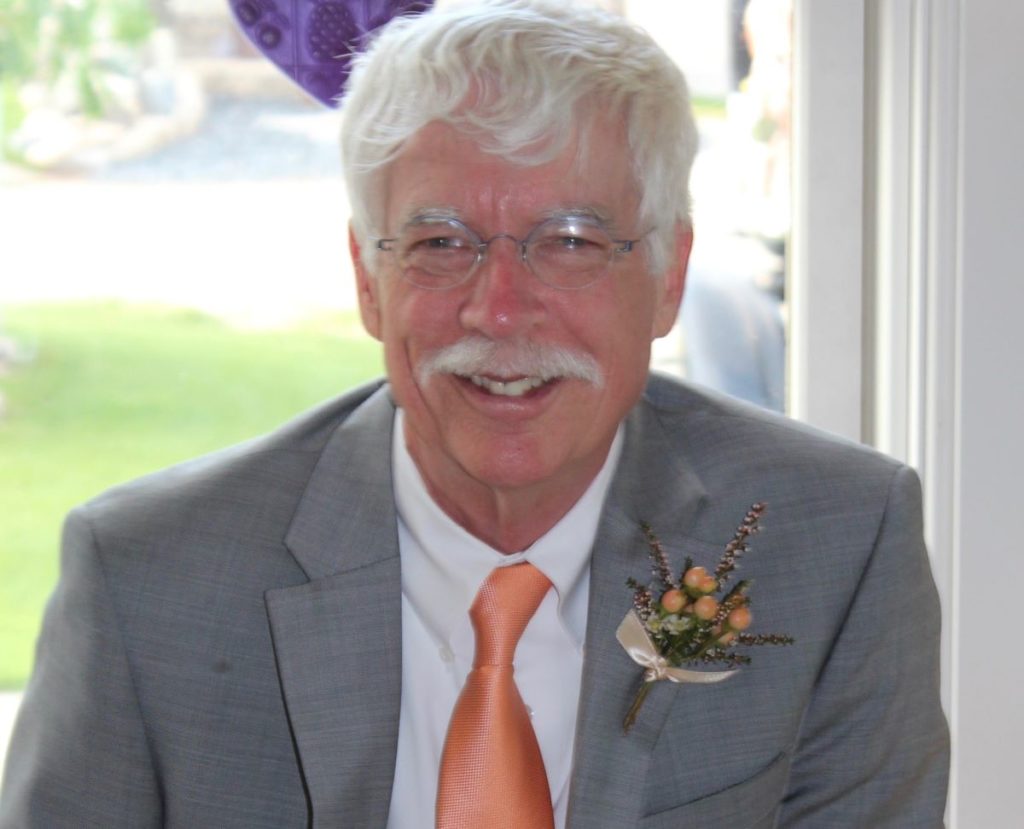 Pourciau has been a mainstay in the Mathematics Department for four and a half decades, bringing scholarly insight across the landscape of mathematics. He has been an expert on the work of Isaac Newton, earning national and international recognition. Other areas of expertise have included optimization theory, global analysis, topology, and philosophy of mathematics.
Pourciau was honored in 2000 with Lawrence's Excellence in Teaching Award, and again in 2009 with the Award for Excellence in Scholarship. "The breadth and depth of your work are outstanding, and establish you as a person of great intellectual achievement," the latter citation reads. He has twice won the Halmos-Ford Award given by the Mathematical Association of America for expository excellence.
He holds a bachelor's degree from Brown University and a Ph.D. from the University of California—San Diego.
Early in his career at Lawrence, Pourciau began to wonder why he and his colleagues were teaching calculus to so many students who would never need a single calculus technique in their lives.
"The answer was shockingly obvious—because all students, whatever their career paths, benefit from wrestling with and absorbing the 'mathematical way of thinking,'" he said. "Each discipline—economics, philosophy, psychology—has its own way of forming, asking, answering, and judging questions, and the particular definitions, theorems, proofs, and applications of calculus, taught in the right way, could convey not only the beauty, spirit, and imagination of mathematics, but its particular modes of thought as well, ways of thinking fundamental in mathematics and often fundamental in life."
This led Pourciau to develop a list of proverbs, each capturing some aspect of the "mathematical way of thinking." These were proverbs for any mathematics class, not just calculus. Some were proverbs for life. Among them: "Be awed, like a child; Put meaning before truth; Choose to live honoring your gifts; and Be moved by mystery."
"These are four of the many proverbs I have chalked on the blackboard for generations of students," he said. "And if I had a big enough blackboard for the graduating students this year, I would chalk the same advice.
"If my courses have helped to rekindle that child-like awe, not just for mathematics, but for all the magic and mystery that surround us, I will be happy."