Earth Day 2019 arrives on Monday, but Lawrence University students and staff aren't waiting until then to celebrate the wonders of the Earth and highlight the need for good environmental stewardship.
Lawrence student groups focused on environmental causes, along with the school's Sustainability Steering Committee, will mark Earth Day with a series of events now through Tuesday.
Highlighting the Earth Day celebration will be a gala from 1 to 4 p.m. Sunday on Main Hall green, featuring live music, Frisbee games, plant sales and various student-run booths raising money and sharing information on a variety of environmental issues.
Then on Tuesday, Equal Justice Works Fellow Jacklyn Bryan will present "Water and Wisconsin Tribal Communities: Past, Present and Future" at 7:30 p.m. in Steitz Hall. A member of the Big Pine Paiute Tribe of Owens Valley in California and a 2017 Vermont Law School graduate, Bryan will discuss her work to assist in statewide collaborations to assess and address outside risks to clean water on tribal lands.
Sunday's gala is being organized by the Lawrence student group Greenfire, in cooperation with other student organizations and the Sustainability Committee.
"All of it will have some sort of relation to sustainability, environmental practices and just getting people outside," said Alyssa Ayen '19, co-president of Greenfire, a student environmental group with roots dating back to the early 1990s.
Like many of those involved, Ayen's interest in environmental advocacy is personal. The environmental science major from Madison watched as urban sprawl began to erode wetlands in her grandparents' neighborhood in Verona, her favorite childhood hangout.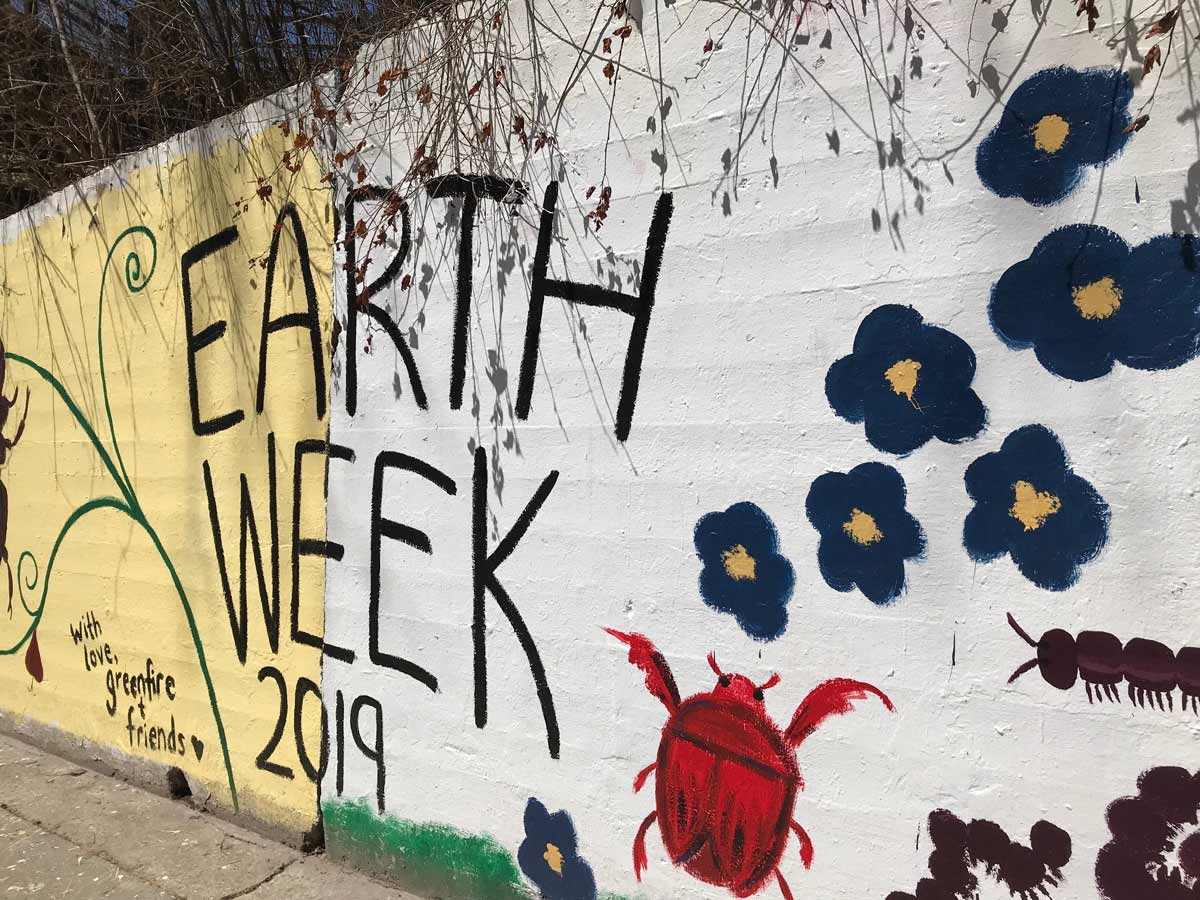 "I would spend all of my time outside as a child, playing games, going on hikes and bike rides," she said. "I enjoyed my childhood so much. But as I got older, I started realizing more and more that Madison, like so many cities, has urban sprawl. There is a ton of development, and I saw it near my grandparents' house. I think I was probably 13 at the time and I realized it really bothered me a lot. 
"I developed almost a relationship with the beings that lived there, the different animals that interacted there, that I saw on a daily basis. It was really hard for me to see that habitat diminished, and I think that's really where it started for me. I knew I had to go out and make my career about it because it mattered to me so much, to at least be part of a change in mindset that has to happen in order for us to limit more environmental degradation."
Ayen, who will go to work for the nonprofit advocacy group Impact following graduation, said Greenfire students are focused mostly on environmental justice issues and environmental education.
Eight students from Greenfire attended the Wild Things Conference in Chicago earlier this year, taking in a range of sessions on environmental concerns and initiatives, mostly focused on the Midwest. 
"It was a really good learning opportunity," Ayen said of the biennial conference. "There were a lot of nonprofits there, and organizations such as Sierra Club that are involved in environmental policy."
Earth Day provides an opportunity to raise the visibility of some of those efforts here on campus.
"The Sustainability Committee really pushed for a bigger Earth Day event, and Greenfire wanted to go that way too," Ayen said.
Kelsey McCormick, a project specialist at Lawrence and co-chair of the Sustainability Steering Committee, said there was a concerted effort to better organize Earth Day activities this year and set a framework for future endeavors.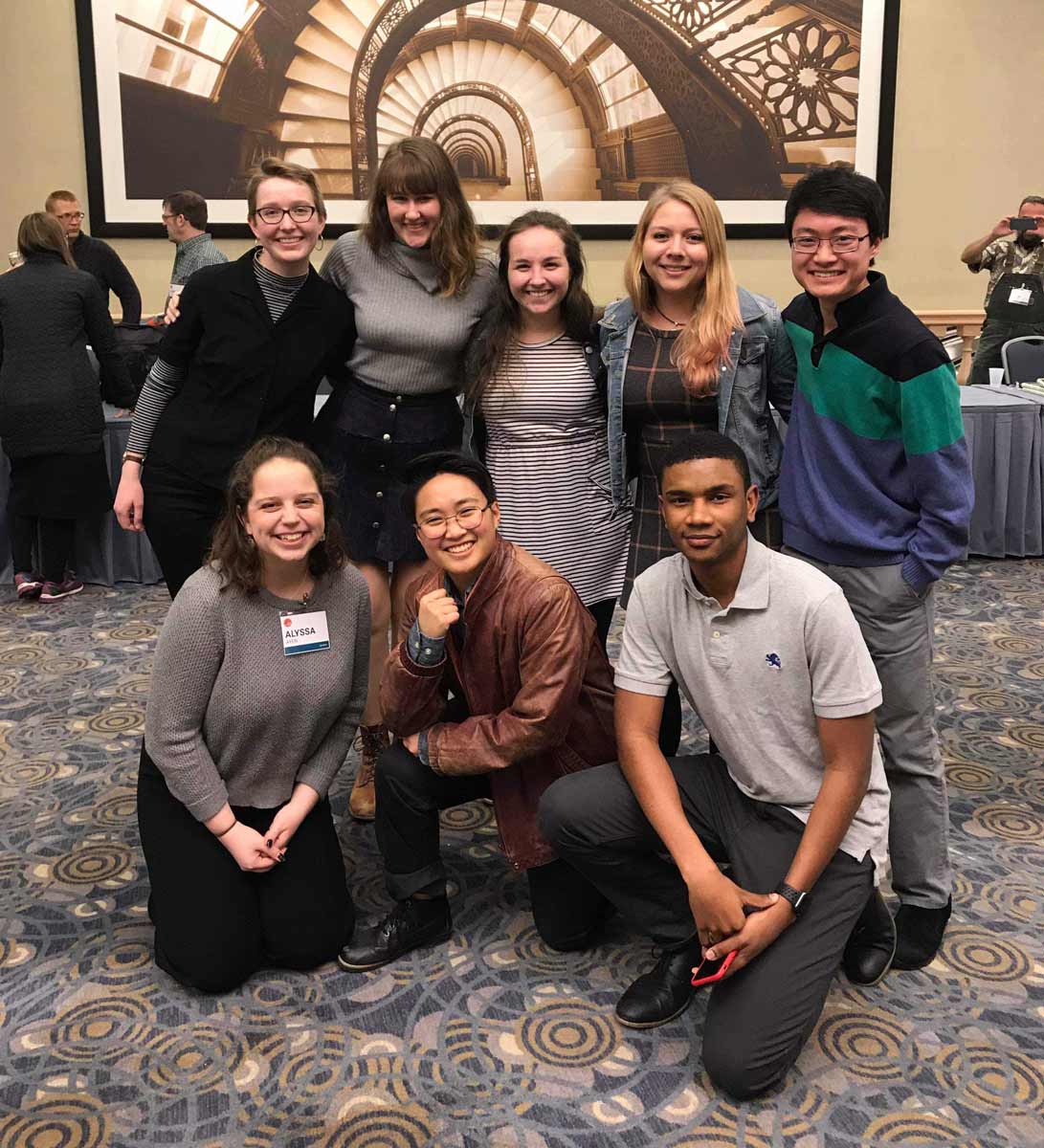 The committee set out to make sure there was at least one significant activity a day in the lead-up to Earth Day.
"I've been pleasantly surprised with the number of student organizations that have decided to put on events and take advantage of the hype that Earth Week has kind of created," McCormick said. "We had hoped to get one big event each day. Now on some days we have multiple events because those student groups have decided to put things on on their own. And that's wonderful. That's what we really want Earth Day to be about, for as many groups as possible to show their commitment to the environment through what they're doing."
The events in the coming days include:
7 p.m. Wednesday: Showing of "Awake — A Dream from Standing Rock," a documentary, in the Warch Campus Center Cinema.
7:30 p.m. Thursday: Sustainability Bingo, hosted by SOUP, in Mead Witter in the Warch Campus Center.
4:30 p.m. Friday: Plant Identification, hosted by the Bird and Nature Club, in Briggs greenhouse.
9 p.m. Friday: Sustainable Menstruation Ball, co-hosted by the Outdoor Recreation Club (ORC) and Sustainable Lawrence University Gardens (SLUG), at Pullmans Restaurant, 619 Olde Oneida St., Appleton. Shuttle pickup from Wriston every 15 minutes from 9 p.m. to midnight.
3-5 p.m. Saturday: DIY Natural Self Care Products, hosted by Greenfire in the loft at Colman Hall.
1-4 p.m. Sunday: Earth Day Gala, Main Hall green. Rain location will be Esch Hurvis in Warch Campus Center.
6:30 p.m. Tuesday: ENSTfest, an Environmental Studies poster session, Steitz atrium.
7:30 p.m. Tuesday: Jacklyn Bryan presentation on "Water and Wisconsin Tribal Communities: Past, Present and Future," Steitz Hall 102.