While much of the Lawrence University campus has been quiet since Fall Term ended, there has been a bustle of activity happening in and around academic research projects.
In Briggs Hall, you can find Sophia Driessen '21, Erin Szablewski '21, and Catherine Wagoner '22 working daily with Relena Ribbons, assistant professor of geosciences, on new hydroponics research. With work both in the lab and in Briggs' small greenhouse, the students are getting a chance to do hands-on research that both boosts their resumes for graduate school and gives them insights into possible career paths.
"This work is valuable to me because it allows me to strengthen my independent learning and working skills," Szablewski said. "Additionally, it is helping me to learn and grow in the research process, helping me in my graduate school application process. I was drawn to it because of its hands-on, interdisciplinary nature."
They're not alone. In all, 26 Lawrence University students—15 on campus and 11 remote—are working during December with 18 faculty members on research in disciplines stretching across campus. Each student applied for and received a $1,200 stipend for three weeks of work between the Fall and Winter terms.
"This is the third year for December research, but with a significant innovation," said Peter Blitstein, associate dean of the faculty and associate professor of history. "For the first time, we are using internal funds to support projects in the social sciences, humanities, and fine arts, in addition to using funds from the Sherman Fairchild Foundation grant for work in the natural sciences."
The December program began in 2018 with funding from Sherman Fairchild for physics, biology, chemistry, geosciences, and neuroscience research. This year, faculty in economics, the Conservatory of Music, English, mathematics, religious studies, and Mudd Library are participating.
The University is investing more than $37,000 in the expanded program, covering the students' stipends as well as room and board for those on campus.
"This is the greatest number of students we have supported for December research in the three years we have had this program," Blitstein said.
Elizabeth Becker, associate professor of psychology and neuroscience, and Elsa Hammerdahl '22 are collaborating with a St. Joseph's University graduate student in researching mating habits of the monogamous California mouse. This species is notable because it's believed that fewer than 5% of mammals are exclusive, an affinity known in animal behavior research as "pair-bond," Becker said.
"While in some species, these pair-bonds are thought to form within 24 hours of cohabitation, other studies indicate that this process may take up to a week," she said. 
This project continues research that Becker started at St. Joseph's, the Pennsylvania school where she taught and led the Behavioral Neuroscience Program before joining the Lawrence faculty earlier this year.
"By manipulating the cohabitation period and then measuring a range of affiliative and aggressive behaviors in partners, we aim to establish an accurate timeline and create a formal operationalization for pair-bond formation in this species that can be used in future studies," Becker said.
Ribbons and her three students, meanwhile, are doing hydroponics research that is supported by the Wisconsin Space Grant Consortium (WSGC) and the Lawrence University Research Fellows (LURF) program.
"The chief aim is to test out and pilot this new experimental setup with an eye toward future experiments to examine microbial communities that grow in the soil growth media," Ribbons said of the research. "Students have been experimenting with what types of plants we will grow, starting within the leafy greens category to test out Swiss chard, Russian kale, and buttercrunch lettuce. Currently we are growing about 300 baby leafy greens in three replicates of the hydroponics manifolds."
Wagoner, a geoscience and environmental studies major, said the work ties in nicely with her interests and career ambitions.
"As an avid science and nature enthusiast, I was naturally drawn to this research project," she said. "These past few weeks have offered unparalleled experiences and knowledge that might be difficult to obtain in a typical classroom setting."
An added bonus, she said, is working alongside other women with a shared passion for science.
"Aside from the inherent educational value of our project, it feels very empowering to be working and learning alongside three other women in a field largely dominated by men," Wagoner said.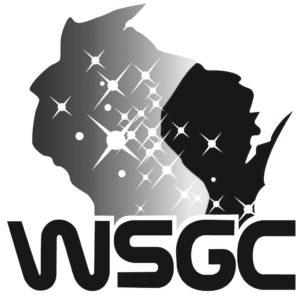 Note regarding WSGC: 1) this material is based upon work supported by NASA under Award No. RIP20_11.0 issued through Wisconsin Space Grant Consortium, and 2) any opinions, findings, and conclusions or recommendations expressed in this material are those of the author(s) and do not necessarily reflect the views of the National Aeronautics and Space Administration.