Two new members will join the Lawrence University Board of Trustees beginning July 1.
Francesca Romero Siekman '11 will serve as a Recent Graduate Trustee and Sachin Shivaram as a Term Trustee.
The board also is welcoming a new chair. Cory Nettles '92, the current vice chair, will succeed David Blowers '82, who will remain a member of the board.
The Recent Graduate Trustee is a three-year position filled by an alumnus within two to 10 years of graduation. A Term Trustee position is for a three-year term, with eligibility to be re-elected for up to four consecutive terms.
"On behalf of our entire board, I would like to welcome Francesca and Sachin to our Board of Trustees," Nettles said. "They both will bring their considerable talents and invaluable perspective to our board and help to make Lawrence University even better."
President Mark Burstein, who is ending his eight-year tenure at Lawrence at the end of the month, praised Blowers for his work as chair and welcomed Nettles to the leadership post.
"One signal of institutional strength is the level of experience and creativity provided by trustee leadership," Burstein said. "Lawrence has been blessed with very talented board chairs including Dave Blowers, who has offered council, leadership, and careful direction at a critical juncture in the University's history. Both Dave and I believe that Cory Nettles will continue this tradition of strong, experienced, and creative trustee leadership into the future."
Nettles said he's thrilled to take on the new leadership responsibilities at a time when Lawrence is transitioning to Laurie Carter as its 17th president.
"Our sincerest thanks to Dave Blowers, who steps down as board chair while continuing his distinguished service to Lawrence on the board," Nettles said. "Lawrence is at an important and exciting inflection point. I am excited to accelerate our positive momentum under President Carter's new leadership."
Sarah Schott '97 will be the new vice chair and Bill Baer '72 the new board secretary.
Meet the new trustees: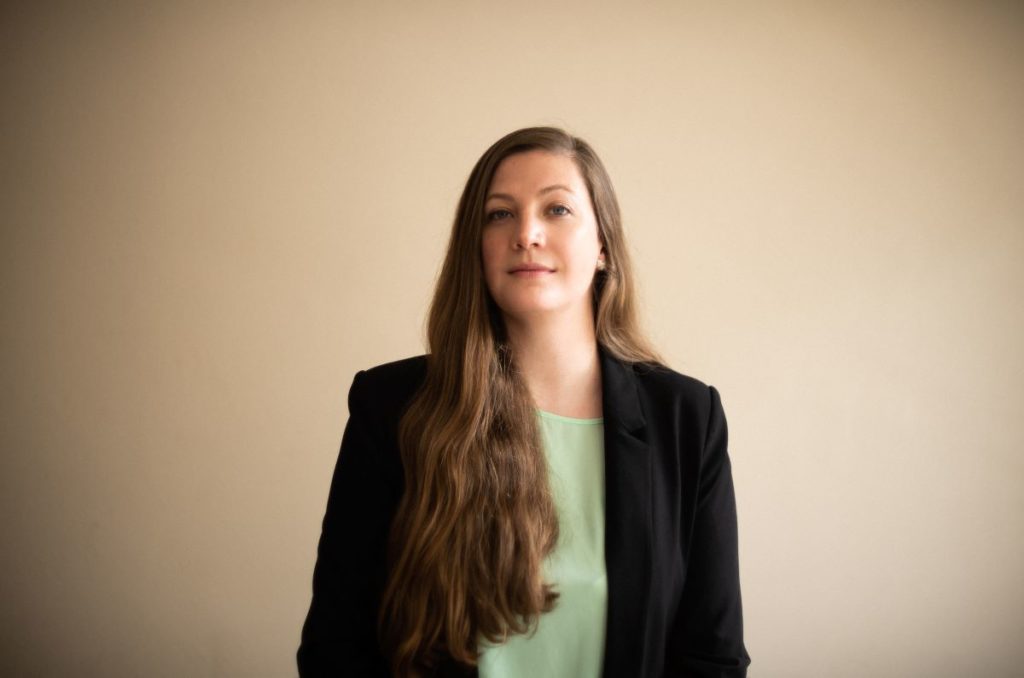 Francesca Romero Siekman '11, of Guanajuato, Gto, Mexico, is a film producer and entrepreneur. She has worked on films such as Roma, directed by Alfonso Cuarón; The Untamed, directed by Amat Escalante; Gasoline Thieves, directed by Edgar Nito; and Prayers for the Stolen, directed by Tatiana Huezo.
She also is the co-founder of Cornelia B Natural Cosmetics.
Romero Siekman graduated from Lawrence in 2011 and got her masters in 2021 in film producing from Escola Superior de Cinema i Audiovisuals de Catalunya in Barcelona, Spain. She serves on the board of the Film Commission of the State of Guanajuato, Mexico.
Lawrence has been a big part of her family's history. She and her brother, David Romero Siekman '15, are fifth-generation Lawrentians. Their mother, Faffie Siekman Romero '74, their grandmother, Martha Boyd Siekman '43, their great-grandfather Charles Boyd 1893, and their great-great-grandfather, Samuel Boyd 1859, all graduated from Lawrence, as did other members of her extended family. Martha Boyd Siekman is a past member of the Board of Trustees.
Sachin Shivaram is CEO of Wisconsin Aluminum Foundry, a 115-year-old family-owned manufacturing company in Manitowoc.
He is a first-generation American, his parents having immigrated to the U.S. from India in the 1970s. He grew up in Milwaukee and attended Harvard University, majoring in history and literature, focusing on Afro-American history. Shivaram went on to earn a master's degree in political science from the University of Cambridge and a J.D. from Yale Law School. He has worked in the metals industry for many years in North and South America.
A desire to return to Wisconsin led Shivaram in 2016 to join the Marinette-based Samuel Pressure Vessel Group as president. In 2019, he joined Wisconsin Aluminum Foundry as the company's first non-family CEO.
Shivaram and his family live in northeast Wisconsin. He teaches a course on Business Ethics and Values-Based Leadership at St. Norbert College. He serves on multiple boards, including IndUS, an organization dedicated to promoting Indo-American friendship and goodwill in the Fox Valley, and New North. He also has been active on boards through the Wisconsin Department of Workforce Development and was recently elected as a supervisor in the Town of Ledgeview.