A new book from Lawrence University geology professor Marcia Bjornerud provides another avenue into understanding the important complexities of the natural world.
Geopedia: A Brief Compendium of Geologic Curiosities, the latest in Princeton University Press' series of pedias, is a celebration of the fascinating vocabulary—and backstories—in the geosciences.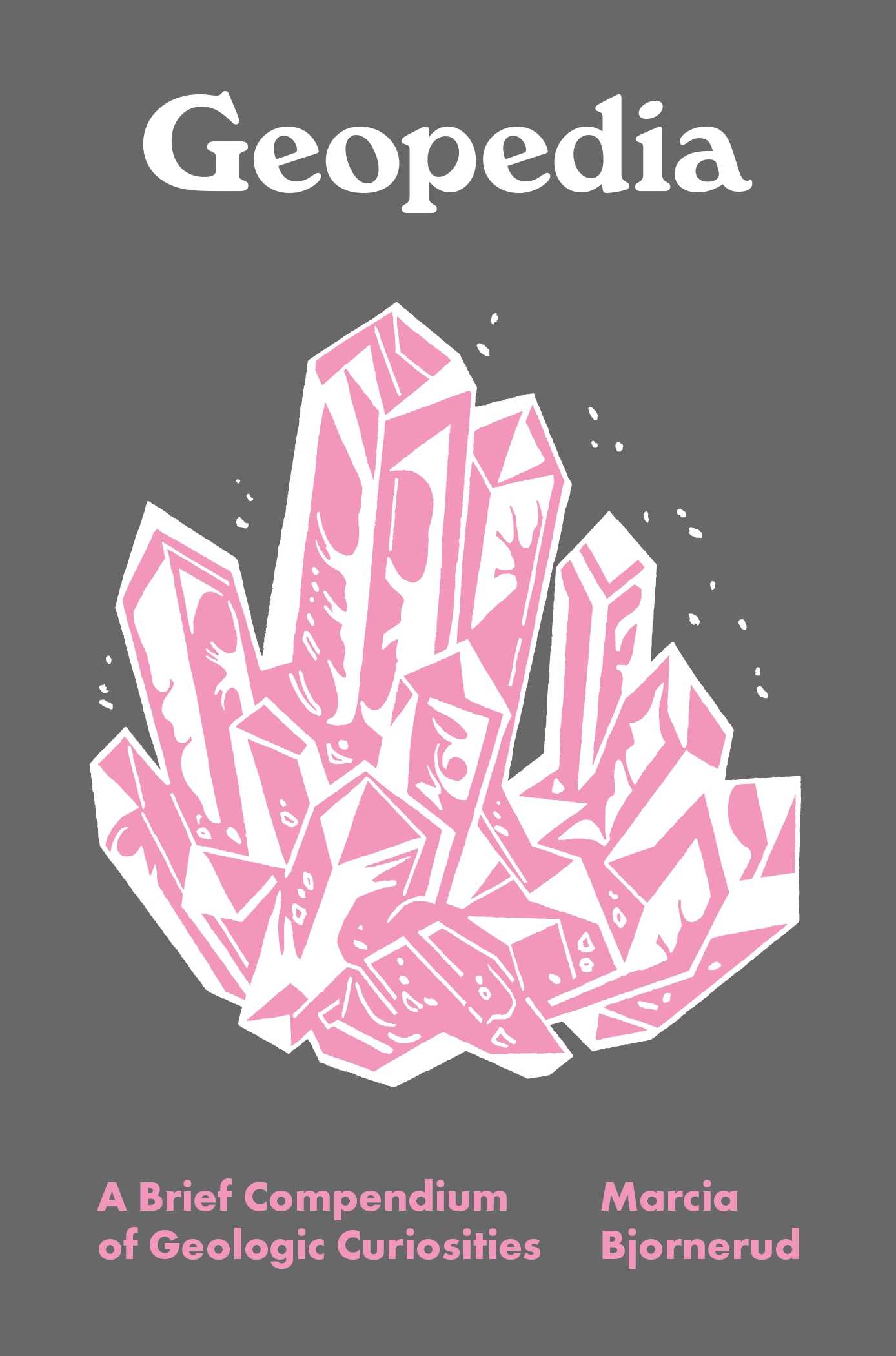 Coming at a time when climate change crises are heightening the urgency in understanding the earth, Geopedia adds to an impressive volume of work from Bjornerud that makes her a sought-after voice in geology, tectonics, and related areas of study. It doesn't come with the scope or weight of her critically lauded 2019 book, Timefulness: How Thinking Like a Geologist Can Help Save the World, also from Princeton University Press, but it offers yet another opportunity for readers to better understand the planet—its history and its future.
With a mix of wit and insight, the book delves into interesting and evocative geologic terms used to describe everything from rock formations to the study of geologic time. With each entry, Bjornerud weaves an essay that is both fun and informative, creating a travel companion of sorts for anyone wanting to explore the planet. Princeton University Press describes its pocket-sized Pedia Series as "encyclopedic in nature and miniature in form."
A frequent contributing writer to The New Yorker, Wall Street Journal, and other publications and a popular guest on podcasts, Bjornerud began writing Geopedia during the first year of the Covid pandemic. It was a bit of an escape at a time when everything had gone remote, she said, and it was another chance to make the geosciences more accessible.
"I'm a collector of words and have always been interested in etymologies—interesting words with interesting stories behind them that collectively could tell a bigger story," Bjornerud said. "You can either treat it as a chocolate box where you open it randomly and pick out one and take a bite; or if you do actually read the whole book, and it doesn't have to be read in any order, I think you'll come away with some sense of the intellectual experience of the geosciences. And a fair amount of geology, too."
"The geosciences had and still has this musty old reputation, and as a consequence almost nobody who lives on Earth knows anything about the way the planet works."
Bjornerud, the Walter Schober Professor of Environmental Studies and professor of geology, has been teaching at Lawrence since 1995. Her 2005 book, Reading the Rocks: The Autobiography of the Earth, and 2019's Timefulness drew wide praise. Timefulness, which puts a fresh focus on the relationship between humans and natural history, was named to the 2019 Phi Beta Kappa Awards Short List and was selected as a finalist for the Los Angeles Times Book Prize in Science and Technology.
Bjornerud, who said she frequently hears from colleagues at other institutions who use her books in their teaching, is the founding director of Lawrence's degree-granting program in environmental studies and played a key role in the creation of the environmental science major.
She said she's buoyed by the growing number of people interested in a deeper understanding of natural history and what it can tell us about the perilous days ahead. Feedback from her books and her essays tell her there's a hunger for that, even as many of the world's leaders fail to respond to the urgency. Her writing has earned her frequent invitations over the past three years to be a guest on podcasts that typically don't focus on science—everything from psychology to history to philosophy.
"I'm writing because I think we urgently need a re-conception of our relationship with the natural world," Bjornerud said.
There was a time in the early to mid-19th century when the geosciences were revered. But that fell off for more than a century, and while physics and chemistry ascended, geology and related studies took a back seat, often viewed as less rigorous and unworthy of intellectual investment, Bjornerud said. That has been particularly damaging at the high school level. It's changing now amid the growing climate crises, but the damage has been done.
"The geosciences had and still has this musty old reputation, and as a consequence almost nobody who lives on Earth knows anything about the way the planet works," Bjornerud said. "It's not in high school curricula in any rigorous way, and that sends a strong message to smart students that, oh, this is not a sophisticated science, it doesn't require rigor or understanding. The consequences of that are being seen in crises all around us. We are just rampantly illiterate."
Get to know Earth past, present, and future with the multidisciplinary study of geosciences.
Bjornerud hopes her writing, including the newly released Geopedia, and her teaching can play a role in improving that literacy. Like many of the students she sees today, she came to college with little understanding of what natural history can teach us. An intro geoscience class at the University of Minnesota lit a fire and started her on her path.
"These are not new insights, but delving into some of this vocabulary, I am reminded of how geology got this wonderful early start when people first realized how old the earth was and began to codify how to decipher the rock record," she said. "And then for a variety of reasons, the discipline just kind of stumbled and got stuck."
But she sees a heightened passion in Lawrence students who are studying geosciences, environmental studies, environmental science. Her writing, including in Geopedia, reflects that.
"Climate change motivates my own work—trying to unshackle the geosciences from this reputation," Bjornerud said. "The geosciences are now in a new golden age. I try to convey that in this little book."