William "Bill" Perreault, a biology professor who spent 35 years on the Lawrence University faculty before retiring in 2006, passed away on Saturday. He was 81.
Perreault began his career at Lawrence in 1971. At the time of his retirement, he said he still relished the challenge of trying to coordinate molecular techniques with microscopy techniques and the interplay between them in search of a better understanding of how cells work.
When Lawrence was planning its new Science Hall in the late 1990s, Perreault personally designed the plans for the building's microscopy suite. Over the years, he individually tutored more than 100 students — and a few faculty colleagues along the way — on the finer points of using either Lawrence's transmission electron microscope or the scanning electron microscope.
"I'm extremely proud of that," Perreault had said of his work with the TEM and SEM.
Before arriving at Lawrence, Perreault spent seven years in the U.S. Army, reaching the rank of captain. Two of his years in the service were spent as a microbiologist at the U.S. Army Biological Laboratories at Fort Detrick in Maryland.
Originally from Cohoes, N.Y., an upstate mill town near Albany, Perreault often served as the biology department's "welcoming face." He taught the introductory course Principles of Biology for 33 of his 35 years. He said he took particular joy in teaching it because the course attracted many students from disciplines outside of the sciences.
"I like to think part of my legacy will be the sheer number of students who received an understanding of the beautiful science of biology because they took my intro class," Perreault said.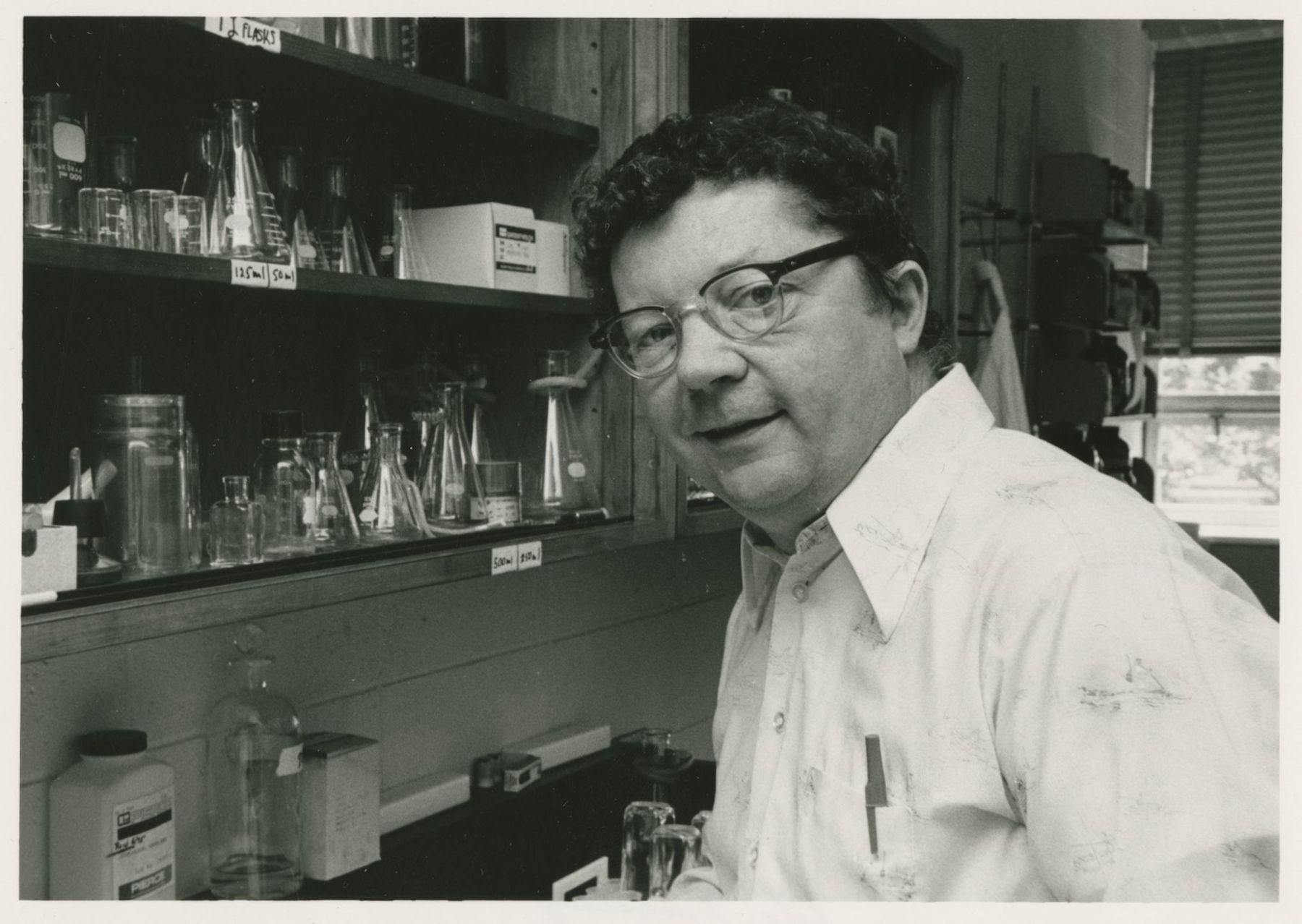 Perreault and his wife, Marvia, were married for 56 years and have four children, Bill, Michele, Melanie, and John. Michele '90 and Melanie '90 are Lawrence alumni.
Known for both his academic work with cells and his infectious enthusiasm — not to mention a legendary sense of humor — Perreault was not one to cheat life.
"He lived a life full of love, travel and bad pranks," his family wrote in his obituary.
No public memorial services are planned.
"A private memorial gathering with family will be scheduled at a later date," the obituary reads. "In the meantime, in his memory, take that trip you have been putting off."