Awards and honors recognizing the contributions and achievements of multiple Lawrence University students, faculty, and staff are being presented this week at various end-of-the-academic-year events.
Recipients of the 2021-22 President's Award of Excellence, the Diversity, Equity, and Inclusion (DEI) Champions Awards, Staff Service Awards, and Honors Convocation awards are being applauded for their varied contributions to the betterment of Lawrence University.
President's Award of Excellence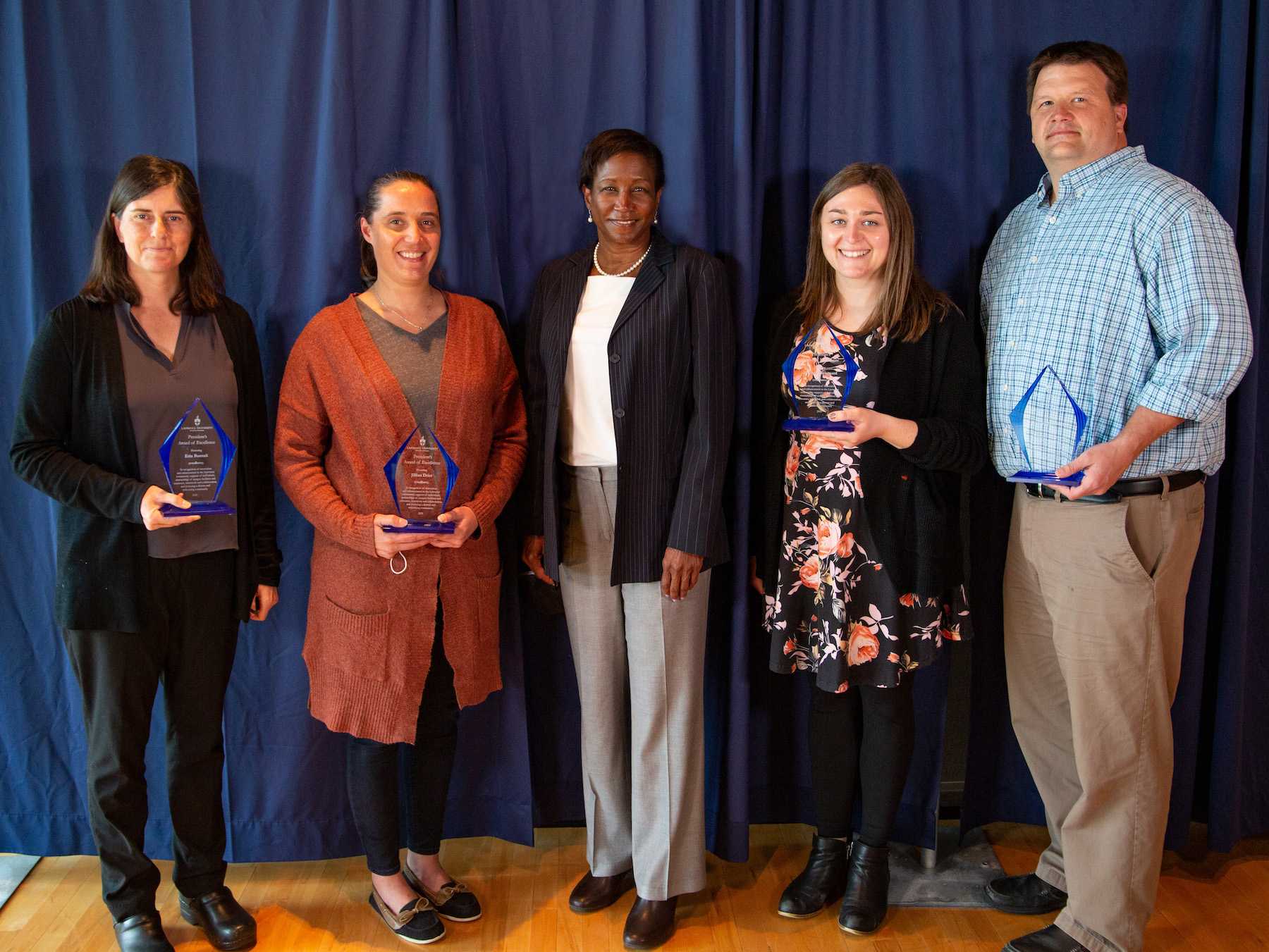 The annual President's Award of Excellence, presented at an awards luncheon on Wednesday, recognized the contributions of four members of the Wellness and Health Services team on campus—Erin Buenzli, assistant dean of Wellness Services, Jillian Drier, director of Health Services, Rich Jazdzewski, dean of Wellness Services, and Lindsey Wyngaard, Wellness Services office coordinator. The four have played instrumental roles in attending to the health and safety of the Lawrence community throughout the COVID-19 pandemic.
The President's Award is given annually to individuals who have met and exceeded expectations in support, stewardship, innovation, and teamwork.
"Since the start of the pandemic more than two years ago, the Wellness Services team worked closely with the Lawrence Pandemic Planning Team (LPPT) and colleagues across campus to ensure the health and well-being of the Lawrence community," President Laurie A. Carter said in presenting the award. "They familiarized themselves with CDC regulations, planned mitigation strategies, introduced surveillance testing, found quarantine and isolation space for our students, updated the COVID-19 Dashboard weekly, promoted vaccines and boosters, and ensured that the Lawrence community Honored the Pledge."
The challenges began when COVID-19 was first declared a global pandemic in March 2020. The Wellness team, working with LPPT, took on the challenge of welcoming students back to campus in the fall of 2020 and keeping the campus safe even as the surrounding Fox Cities community saw surges in positive cases. The challenges have continued as they've navigated through the ebbs and flows of a pandemic with no certain end date.
"Each term has brought new variants and challenges, and they adapted their strategies and plans weekly—and sometimes daily—to help protect our community," Carter said. "And they did it all with a caring and positive attitude, bringing, as we like to say in LPPT, a bit of sunshine along the way."
DEI Champions
Three students, one faculty member, and one staff member have been named 2021-22 DEI Champions. The students are Alex Chand, Kelsi Bryant, and Tee Karki. They join Ann Ellsworth, assistant professor of music (horn), and Dr. Brittany Bell, associate dean for diversity, engagement and student leadership, as this year's recipients. All have contributed to Lawrence's efforts to be more inclusive.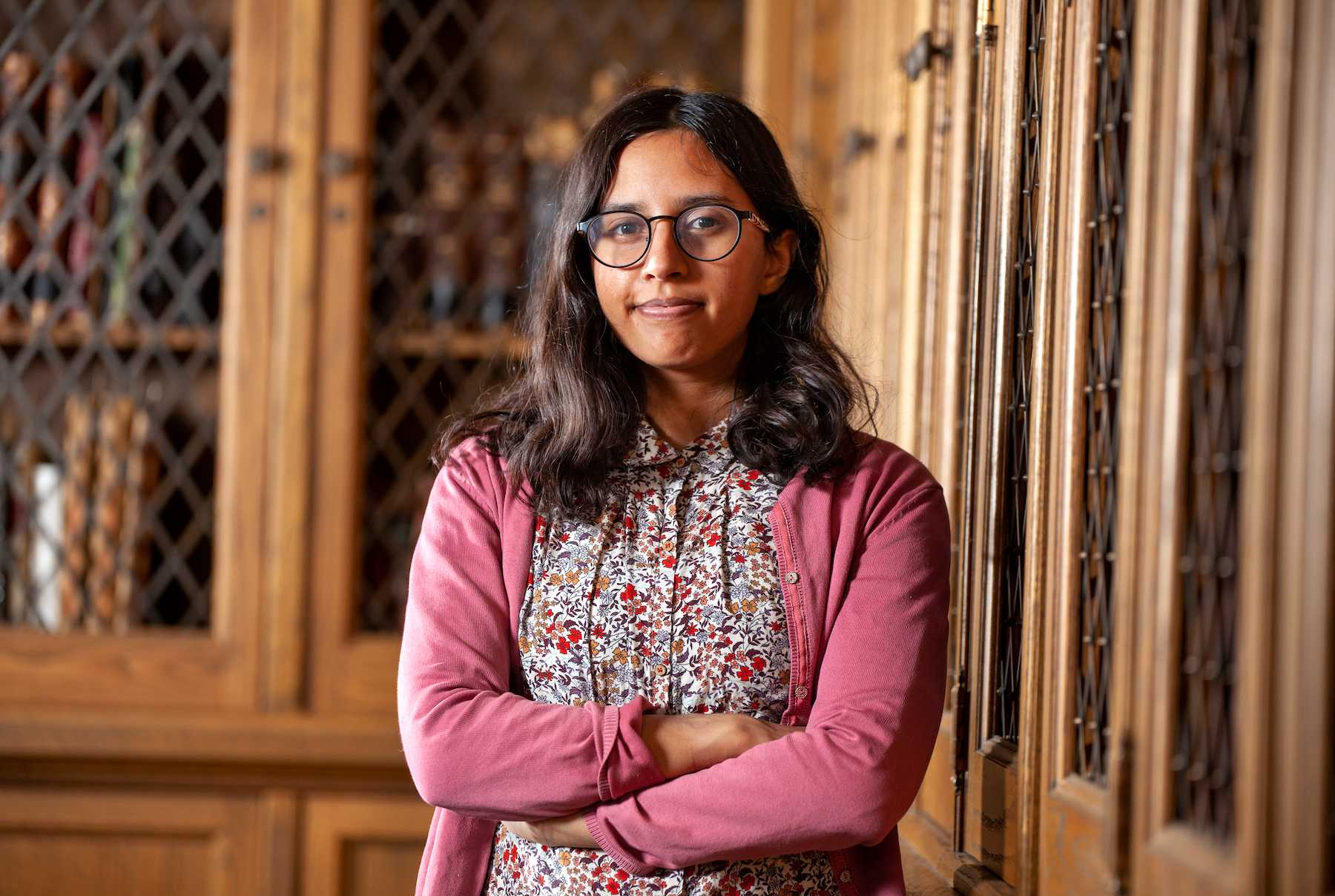 Alex Chand: The senior from Southlake, Texas, is majoring in English and physics. As a Lawrence athlete, she has competed in cross country, track and field, and swimming. As a recently named Fulbright scholar, Chand will pursue a master's degree in English literature at the University of Leeds in the U.K. She has been a passionate champion of disability advocacy while at Lawrence. She founded Lawrence University Disability Working Group (LUDWiG) in 2020, a student organization devoted to making Lawrence more accessible. LUDWiG was recognized with the student organization DEI award in 2021, and in February 2022, LUDWiG was approved to become an official Lawrence University Community Council (LUCC) committee.
"With Alex's compassion, Lawrence University is moving closer to being fully inclusive to all students,' said Dr. Eric Mayes, vice president for diversity, equity, and inclusion and professor of education.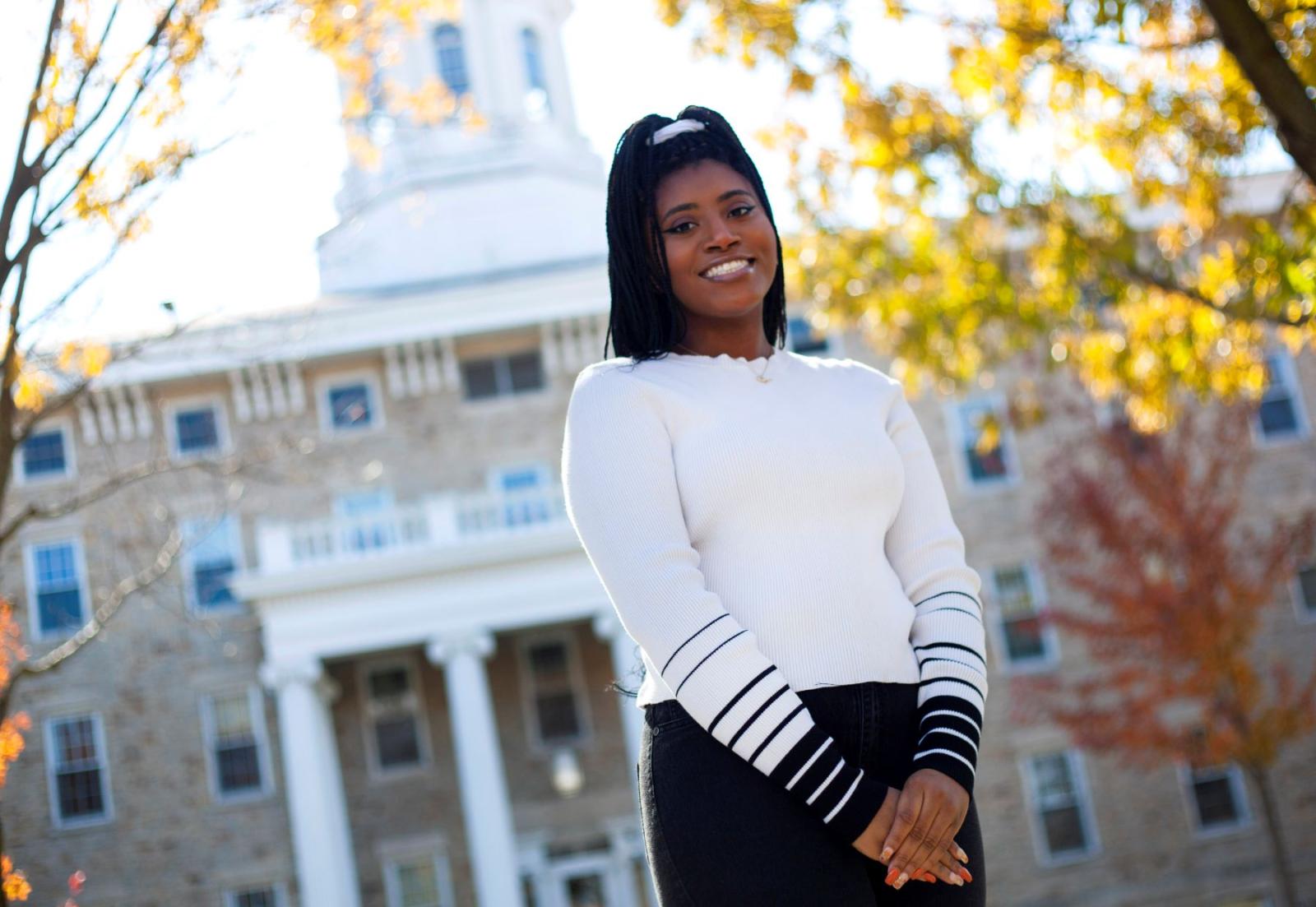 Kelsi Bryant: A senior from St. Louis majoring in government, Bryant has been active in student government during her time at Lawrence, including serving as president of LUCC. She has focused on helping students feel safe on and off campus and making Lawrence a more accepting and supportive community. She has advocated for a hate speech policy and improving the effectiveness of Title IX investigations. She joined other members of the Class of 2022 to encourage the Class of 2025 to embrace Lawrence traditions built on gratitude and outreach.
"Hats off to Kelsi and her work for the greater good now and in the future," Mayes said.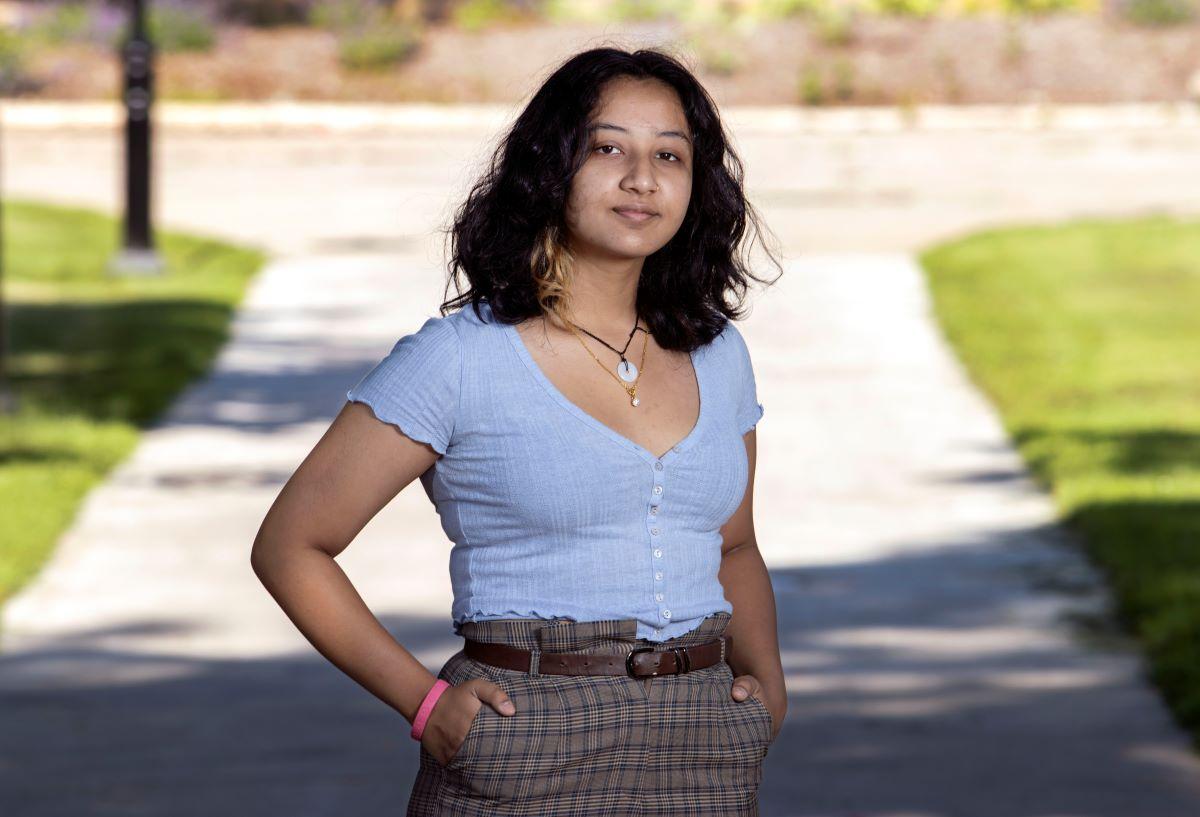 Tee Karki: The junior government major from Nepal has been involved in numerous campus groups focused on change, including Student Alliance Against Sexual Harassment and Assault (SAASHA). She is a peer educator in the DEI Office, working with student organizations, groups, and classes regarding antiracism and allyship. Additionally, she is a student intern for the director of equal opportunity compliance and Title IX coordinator. During the challenges of the past two years, Karki also worked to raise awareness of the ongoing COVID-19 crisis in South Asia.
"Tee's hopefulness in creating change wherever she finds herself is what motivates her to strive for bigger and better things," Mayes said.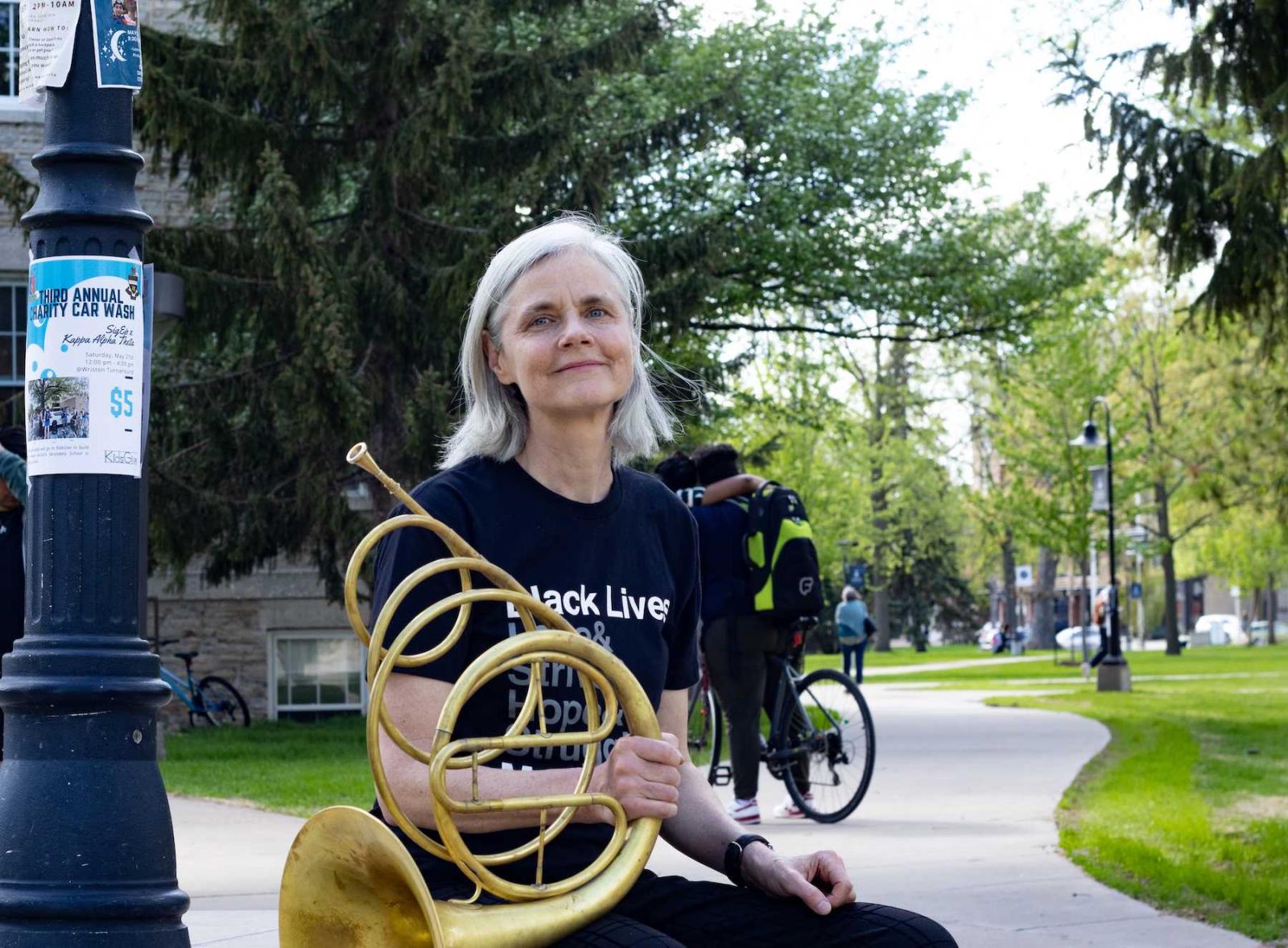 Ann Ellsworth: The Conservatory professor received the faculty award for her efforts on and off campus to passionately tackle difficult subjects such as the environment and racism. That work is done through her music and her advocacy, Mayes said. She is a Posse mentor, a faculty representative for CODA, and a member of the Diversity Collaborative.
"Ann also brings her considerable talent and thoughtful approaches to help define the Strategic Initiatives in the area of DEIA," Mayes said.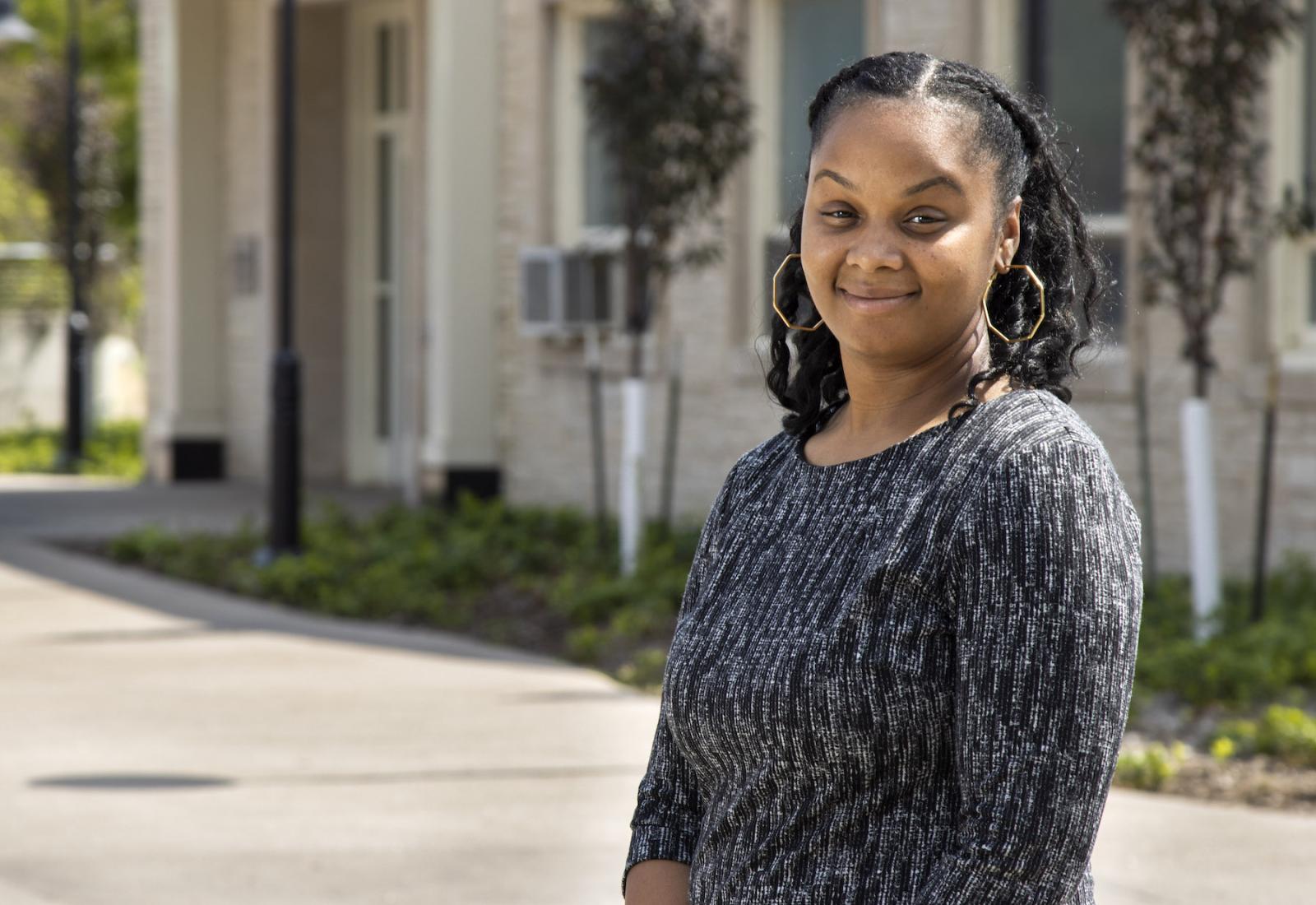 Dr. Brittany Bell: She is being honored "as an ally and resource" for students and student organizations across campus, Mayes said. Bell has been involved with the campus climate committee, the President's Committee on Diversity Affairs (PCDA), acted as a diversity point person in the hiring process, has moderated a panel webinar on safety in Appleton, and assisted in the re-evaluation of Lawrence's current practices to further emphasize anti-racism—both at the institutional and individual level. She also has addressed the basic needs of BIPOC students, assisting with access to haircare services, products, and ethnic foods. 
Honors and Awards Banquet
More than 125 members of the senior class and five faculty and staff were honored at a Wednesday banquet. They are also being applauded at Friday's Honors Convocation, set for 12:30 p.m. in Memorial Chapel.
The student awards include academic honors from the College of Liberal Arts and Sciences and the Conservatory of Music, as well as awards from student life and athletics leadership. Also being recognized are members of the Mortar Board, the senior honor society; Pi Kappa Lambda, music honor society; and Phi Beta Kappa, the most prestigious academic honor society for seniors. For a full list of honorees, see the Convocation Program page at Lawrence.edu.
The faculty and staff honors went to:
Susan Hammes: A Bon Appetit employee with a special relationship with students, Hammes is the recipient of the Babcock Award for outstanding service to students. This award is voted on by students.
Austin Segrest: The assistant professor of English is the recipient of the Faculty Convocation Award. He will deliver the convocation address on Friday.
Brigid Vance: The associate professor of history received the Mortar Board Honorary Award.
Judith Humphries: The associate professor of biology is the recipient of the University Award for Excellence in Advising.
Erica Scheinberg: The visiting assistant professor of music is the recipient of the First-Year Studies Teaching Award.
Service Awards
At Wednesday's luncheon, 109 employees were honored for reaching employment milestones of five, 10, 15, 20, 25, 30, and 45 years. The Service Awards included recipients from the past three years because pandemic protocols canceled the luncheon the previous two years. The longest serving staff member among the honorees was LeRoy Frahm, who in 2020 hit the 45 years of service mark. Frahm has been an electronics technician in the Physics Department since 1975.
Carter praised all those being honored for their commitment to Lawrence.
"Since joining the Lawrence community almost a year ago, I have been inspired by the work of our faculty and staff," she said. "Today's celebration is a testament to the dedication, commitment, and care each of you bring to serving our students and meeting the university's mission."
Additional faculty honors will be announced at Commencement on June 12.