Are you about to move in and start classes at Lawrence? We know there's a lot on your mind as Welcome Week draws near. We want to address some of your concerns as best as we can right here in this list. Here are eight things you need to know before you start your life at Lawrence.
1. Hello, Welcome Week
Welcome Week is all about getting settled into life at Lawrence alongside the rest of your incoming class. The week is full, and I mean full, of optional and mandatory opportunities to get to know Lawrence and the Appleton area. From the time you move in on Sept. 9 to the first day of classes on Sept. 16, you'll get to meet your classmates and Community Advisors (CAs), spend time with your CORE group, tour campus, take the class photo and begin Freshman Studies, to name just a sliver of your itinerary. Even though it's a busy week, it's no time to stress — have fun and feel confident in your ability to take on your first year of college. It's easy to make friends when everyone else is new, too!
2. Use Handshake to get a campus job
Handshake is like Lawrence's version of Indeed. This is the site you'll use if you want an internship or a job on campus or in the Appleton area. You can easily sort by location and hour preference to help you find a job that's right for your academic schedule. It's an intuitive platform, but the Center for Career, Life and Community Engagement is always ready to help you out. Take the time to decide if you're ready to manage your classes and a job right away.
3. Get your course materials at the LU Online Bookstore
The online bookstore is a convenient place to start shopping for books. All your classes for the whole year are registered there under your student account, so it will show you what books you need for each class and all your books can be purchased from one place. It's very important to order your books with enough time in advance of the start of the term so you're prepared for the class.
Lawrence University Online Bookstore 
Freshman Studies reading list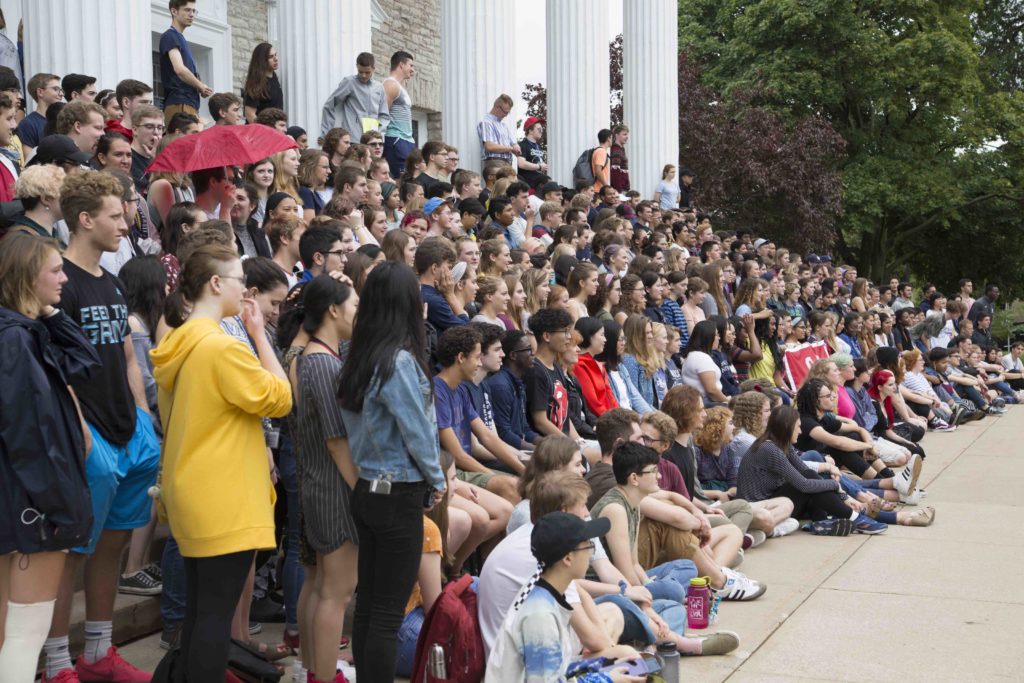 4. You have access to counseling and medical services
You can receive a range of medical care at the Wellness Center on campus. Within the designated hours, on-site doctors and nurses can provide examination and treatment for illnesses and minor injuries, over-the-counter prescriptions and more. Counseling is available by appointment at the Wellness Center and is free to students who have paid their student health fee. Counselors will do their best to help you through academic or personal stressors and can guide you to the best option for ongoing care if necessary. They also provide a simple, judgment-free zone where you can feel free to tell them whatever is on your mind. Some students find this to be a very valuable resource.
Center for Academic Success
7. Connecting with your roommate
Connecting with your roommate might be the most nerve-wracking thing on your mind as move-in day approaches. Here's the key to easing that stress: Once you find out in mid-July — via Voyager — who you'll be living with, get in touch with them per their provided contact information so you can get to know each other before move-in day. You also can discuss what you need to have in the room and who's bringing what. 
After you've moved in, your CA will give you each a roommate agreement form, with which you can establish understandings of cleanliness, bedtimes, the need for quiet study time, sharing food and belongings, and other concerns. This opportunity for discussion will help you to understand and respect each other and hopefully avoid disagreements on those topics in the future.
It's also important to note: Your roommate does not have to be your best friend. You don't have to do everything together. Sometimes it works out that way, but other times you will have different social circles, schedules, and interests— and that's totally OK. Don't put too much pressure on that one relationship; there are lots of interesting people to befriend.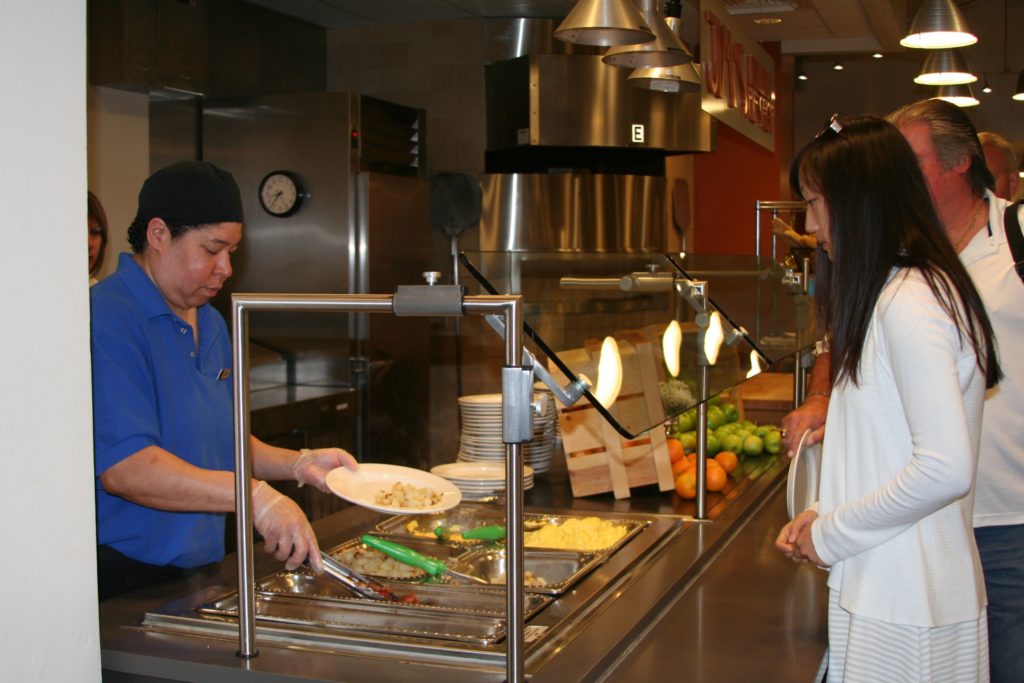 8. Meal plan 101
First, the meal plans at Lawrence are built on meal swipes and culinary cash. Meal swipes are used at Andrew Commons and each is good for one all-you-can-eat meal. Culinary cash is used at Kaplan's Café and Kate's Corner Store and it works like a debit card — if you order a $5 sandwich, $5 is deducted from your culinary cash balance. The meal plan options offer a combination of swipes and culinary cash based on your personal meal preferences. You can select a new meal plan at the start of each term if you so choose.
Second, you should know that this year's meal plans are brand new; you're not the only one with questions. Here's how it works: First-year students are assigned the standard meal plan of 14 swipes and $225 culinary cash with the option to change their selection to the plan with 19 swipes and $100 culinary cash. The meal swipes replenish at the start of each week, but your culinary cash must last you through the term. Unused swipes and culinary cash will not roll over into the next term. So, whatever you choose, use it wisely!
Finally, think strategically when choosing a meal plan. You might want fewer swipes and more culinary cash if you plan to frequently eat meals in your dorm room or off campus. Or, more swipes and less culinary cash if you like the sound of all-you-care-to-eat rather than a la carte meals or if you'll be getting dinner regularly with your friends in the Commons.