Four new members have joined the Lawrence University Board of Trustees, including two alumni.
Mei Xian Gong '11, a former Posse Foundation scholar who now works as a market manager for Mettler-Toledo, will serve on the board as a Recent Graduate Trustee, a position established in 2014 exclusively for Lawrence alumni within 2-10 years of graduation. She will serve one non-renewable, three-year term. She's joined by new term trustees Frederick Fisher, an accomplished architect, Cheryl Wilson Kopecky '72, a longtime K-12 education leader, and Jon M. Stellmacher, whose work as a top executive at Thrivent Financial spanned more than three decades.
"We are delighted to add four fantastic new trustees to Lawrence's board who bring tremendous expertise in higher education dynamics, board governance, fundraising, and buildings and grounds," said Board Chair David Blowers. "I couldn't be more appreciative of the overall support of the college's Board of Trustees and the quality of individuals we continue to attract to serve the college in this important and valuable way."
The new trustees, elected at the May board meeting:
Mei Xian Gong '11: A member of the first group of Posse Foundation scholars at Lawrence, Gong has worked for Mettler-Toledo in Columbus, Ohio, as a market manager since 2016. She has served as a class agent since 2012 and has continued her involvement and support of Lawrence in various volunteer roles in recent years. While a student, Gong served on the Lawrence University Alumni Association Board of Directors and was a member of the LUAA Connecting to Campus Committee. She majored in chemistry and interdisciplinary chemistry/biology, later earning an MBA at Ohio State University. She serves on the board of the Pedal-With-Pete Foundation, an internationally recognized nonprofit dedicated to raising money for cerebral palsy research.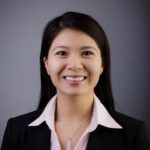 Frederick Fisher: A registered architect since 1978, Fisher is the founder of Frederick Fisher and Partners. His focus has been on designing spaces for the practice and exhibition of art as well as interdisciplinary study. He was a 2013 Gold Medal recipient of the Los Angeles Chapter of the American Institute of Architects and is a Fellow of the American Academy in Rome, which supports innovative artists, writers, and scholars. Fisher received his bachelor of arts degree from Oberlin College in art and art history and his masters of architecture from UCLA. He is chair of the Otis College Board of Governors and is a board member for both the Board of Councilors at the USC School of Architecture and the Board of Visitors at the UCLA School of the Arts.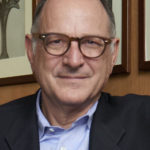 Cheryl Wilson Kopecky '72: Wilson Kopecky worked for 35 years in K-12 school districts as a teacher, principal and assistant superintendent, and has taught undergraduate and graduate classes in curriculum and instruction. She earned a bachelor of music degree from Lawrence in 1972. She later worked for a time as a major and planned giving officer in Lawrence's Development Office. She has been a member of the President's Advisory Council at Lawrence since 2015, serving as co-chair since 2016. She served as a liaison for her 40th Reunion Committee and a co-chair for her 45th Reunion, and has been a member of the Bjorklunden Advisory Committee since 2017. She also provides leadership for several nonprofit organizations. She received her master's degree and a doctorate in education from Northern Illinois University.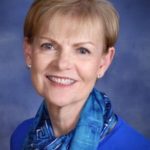 Jon M. Stellmacher: Stellmacher spent more than three decades at Thrivent Financial, retiring in 2010 as senior vice president and chief of staff and administration. He also has been heavily involved in education through the years. He was a member of the Wisconsin Governor's Advisory Council on Early Childhood Education and Care and was chair of the board and founding director of the Community Early Learning Center (CELC) of the Fox Valley. In 2016, he received the Thomas G. Scullen Leadership Award from the Appleton Education Foundation in recognition of his work helping create the CELC. Stellmacher also serves on the Board of Directors for the Community Foundation for the Fox Valley Region, on the LSS Foundation Board for Lutheran Social Services of Wisconsin and Upper Michigan, and is a member of Lawrence's Advisory Committee on Public Affairs.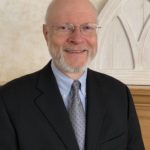 In addition to the election of trustees, the following officers were elected to one-year terms: David C. Blowers, chair; Cory L. Nettles, vice chair; Dale R. Schuh, secretary; Julia H. Messitte, assistant secretary; Alice O. Boeckers, assistant secretary; Christopher S. Lee, treasurer; and Amy Price, assistant treasurer.
Meanwhile, Michael Cisler '78 and Steven Mech '93 were appointed to two-year terms as non-trustee committee members of the Building and Grounds Subcommittee.