The multi-award winning quintet Goitse brings its distinctive sound of Irish traditional music to Lawrence University's Harper Hall Monday, Feb. 26 as part of the university's World Music Series.
Tickets for the 8 p.m. are $10 for adults, $5 for seniors/students and are available through the Lawrence Box Office, 920-832-6749.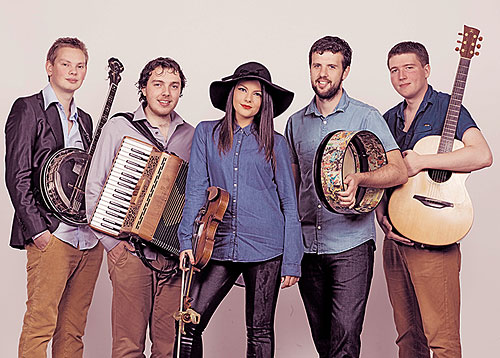 Goitse is James Harvey, Tadhg Ó Meachair, Áine McGeeney Colm Phelan and Conal O'Kane.
Known for the quality of their own compositions interspersed with traditional tunes from Ireland and abroad, Goitse was launched at Limerick...
read more
A public policy expert examines the growing political tensions between the Trump administration and administrative agency expertise and special-interest group influence in the development and implementation of U.S. regulatory policy in an address at Lawrence University.
...
read the rest of this story