News
Lawrence University's Center for Academic Success, a reorganized effort to help students realize their full potential will be led by an alumna with more than 20 years of experience working with undergraduates, especially those from non-traditional student populations.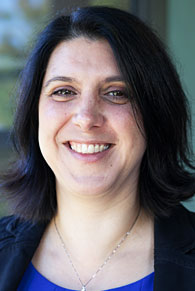 Monita Mohammadian Gray
Lawrence Provost and Dean of the Faculty David Burrows has named Monita Mohammadian Gray as the college's dean of student academic success. She begins her new duties Sept. 1.
It will be a homecoming on two fronts for Gray, who graduated from Lawrence in 1992 and later spent nine years (1996-...
read more
Lawrence University has been named a national recipient of the 2016 Healthy Campus Award, the only national recognition of its kind.
Lawrence was one of only six institutions in the country honored by Washington, D.C.-based...
read the rest of this story