News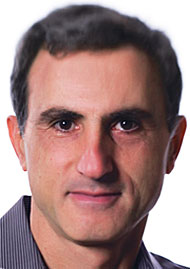 Professor of Spanish Gustavo Fares
As a foreign-born U.S. citizen and Latin American studies scholar, Gustavo Fares is interested in working with colleagues abroad and fostering mutually beneficial connections with institutions outside the United States.
A professor of Spanish at Lawrence University, Fares is hoping to do just that as a recently named Fulbright Specialist Roster candidate.
Selected by the U.S. Department of State's Bureau of Educational and Cultural Affairs and the Institute of International Education's Council for International Exchange of Scholars, Fares joins a national roster of scholars who are eligible...
read more
Lawrence University students may not realize it, but they have cause to celebrate. They will be the primary beneficiaries of a record-setting fundraising year by the college.
In the second year of Mark Burstein's presidency, Lawrence set a one-year fundraising record with $34.7 million...
read the rest of this story