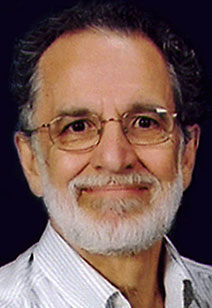 Michael LaMarca
Former Raymond H. Herzog Professor of Science and Professor Emeritus of Biology Michael LaMarca passed away Feb. 9 of complications from a stroke. A resident of Rochester, Minn., where he made his home in retirement, he was 85.
A specialist in reproduction and developmental biology, LaMarca joined the Lawrence faculty in 1965 and taught with distinction until he retired in 1995. His career as a scientist and teacher was distinguished by his legendary commitment to the disciplined study of the living...
read more
The second presentation in a five-part Lawrence University series examining issues related to cultural competency looks at gender Friday, Feb. 24. The one-hour program "Gender in the 21st Century" begins at 11:30 a.m. in the Warch Campus Center. It is free and open to the public.
...
read the rest of this story