News
Lawrence University's popular 75-minute whirlwind concert known as Kaleidoscope isn't just a hit with the audience, the student performers enjoy its rapid-fire approach as well.
"How the program is run, with its quick and condensed snapshots from different groups positioned at various areas throughout the hall, the traveling spotlight, the intensely focused energy and collective bated breath to hold applause until the end of the 75 minutes all make for a very special event," says Sofie Yang, a senior violinist from Whitefish Bay who will serve as concertmaster of the Lawrence Symphony Orchestra for this year's Kaleidoscope concert.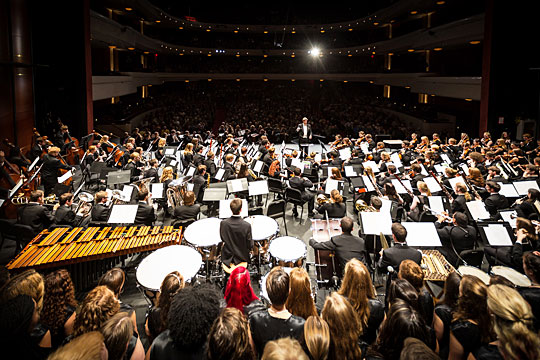 That frenetic approach also quickens the pulse of Appleton senior...
read more