Embracing new music at its highest level, Scotland native Colin Currie brings his dynamic percussion talents to the Lawrence Memorial Chapel Friday, March 30 at 8 p.m. in the third concert of Lawrence University's 2017-18 Artist Series.
Tickets for the performance, at $25-30 for adults, $20-25 for seniors, $18-20 for students, are available through the Lawrence Box Office, 920-832-6749.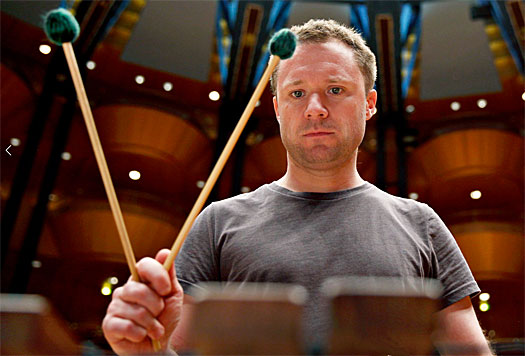 Percussion virtuoso Colin Currie performs March 30 in the Lawrence Memorial...
read more
While growing up in New York City, Eli Cauley lived in a home without a television. Unlike many kids his age, he wasn't raised with an X-Box or PlayStation at the ready.
But that never stopped his passion for playing and making games.
...
read the rest of this story