TMI, a popular expression for more information than one might want to know, might apply to issues related to school choice options according to recent research.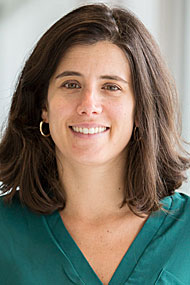 Carolyn Sattin-Bajaj
Carolyn Sattin-Bajaj, an associate professor in the College of Education and Human Services at Seton Hall University, shares the results of her study she co-authored involving New York City students who were making decisions on which high school to attend and how the results of those decisions could help guide other school districts with school choice programs around the country in a Lawrence University presentation.
Sattin-Bajaj presents "Reducing Overload to Improve School Choices: How Targeted Information Shapes...
read more
Grammy Award-winning mezzo soprano Sasha Cooke brings her versatile repertoire and love of new music to the stage of the Lawrence Memorial Chapel Saturday, Feb. 24 at 8 p.m. in the second concert of Lawrence University's 2017-18 Artist Series.
Tickets for the performance, at $25-30 for...
read the rest of this story