News
Lawrence University anthropologist Peter Peregrine's work in locating long-forgotten gravesites at the Outagamie County Asylum Cemetery in Grand Chute has been recognized by the Outagamie County Historical Society.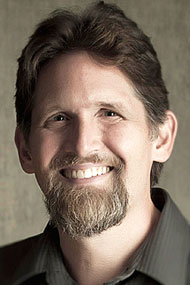 Peter Peregrine
Peregrine has been named the 2016 recipient of the historical society's annual Lillian F. Mackesy Historian of the Year Award, which honors outstanding contributions to Outagamie County history.
It's the second straight year a Lawrence faculty member has received the award. Music librarian Antoinette...
read more
Award-winning broadcaster and best-selling author Krista Tippett explores the essence of what it means to be human in a Lawrence University convocation.
...
read the rest of this story