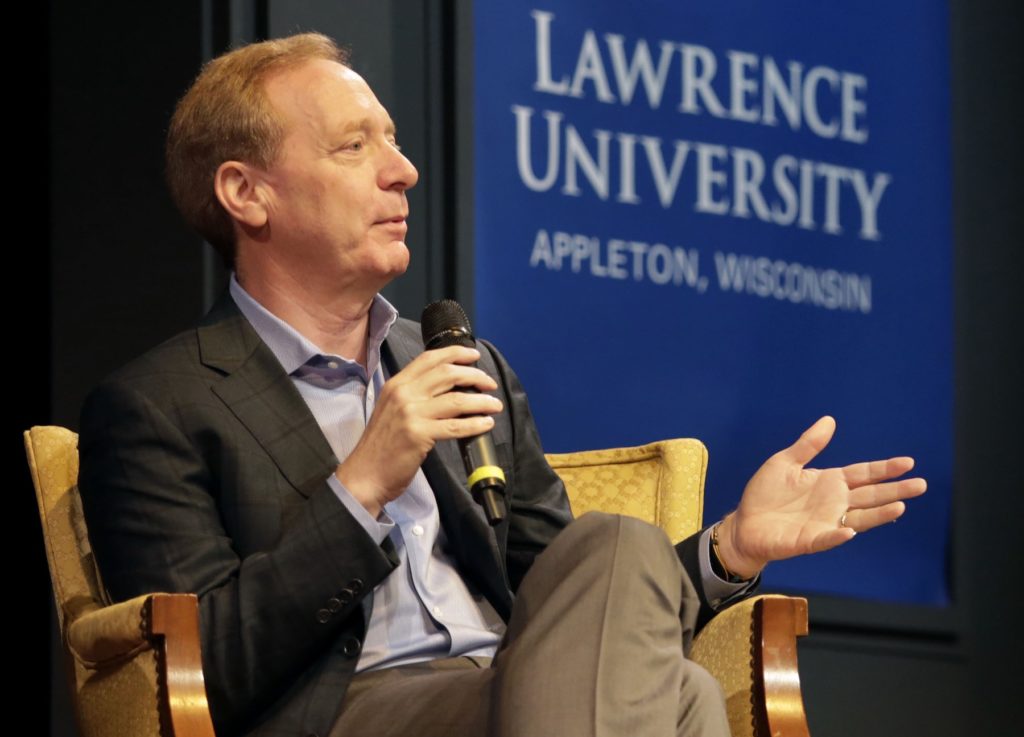 Brad Smith, president of Microsoft Corp., discusses his new book, "Tools and Weapons: The Promise and the Peril of the Digital Age," Friday morning in Stansbury Theatre at Lawrence University. (Photos by Danny Damiani)
Story by Ed Berthiaume / Communications
Brad Smith is a tech guru. His title, president of Microsoft Corp., would tell you that.
But he's also a student of history and a writer, a thread that was front and center...
read more
Story by Ed Berthiaume / Communications
Lawrence University has again signed on to an amicus brief that expresses support for the Deferred Action for Childhood Arrivals (DACA) program, this time in a case headed to the United States Supreme...
read the rest of this story