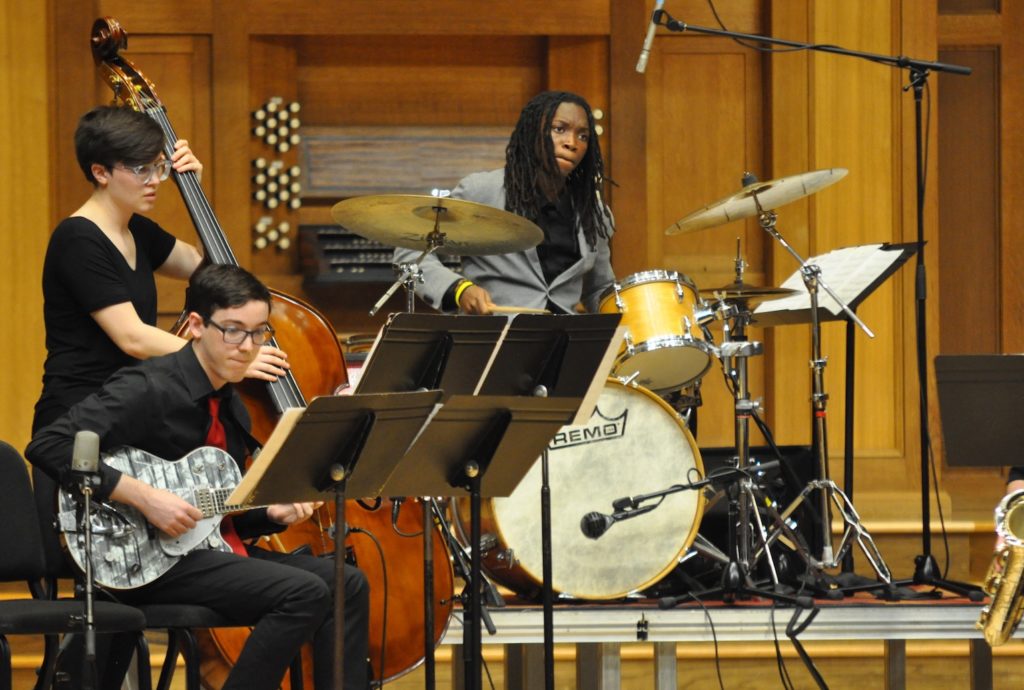 The Lawrence University Jazz Ensemble has been part of the Lawrence Conservatory of Music's long history of jazz education excellence. The new B.M.A. degree, beginning this fall, will build on that with its Jazz and Contemporary Improvisation track.
Story by Ed Berthiaume / Communications
Electric guitars and synthesizers could soon...
read more
Story by Isabella Mariani '21 and Awa Badiane '21
With three-quarters of Lawrence University students coming from out of state — or, in some cases, out of the country — there can be a learning curve on all things...
read the rest of this story