News
Lawrence University will hold a week-long "open house" for students and their families July 13-18 as part of the 20th annual Wisconsin Private College Week sponsored by the Wisconsin Association of Independent Colleges and Universities (WAICU).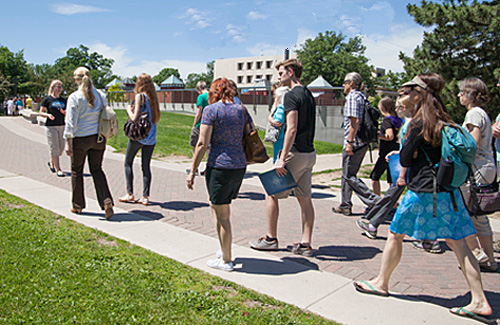 Students are invited to take advantage of campus tours, meet with admission counselors and get answers to financial aid and scholarship information questions during Wisconsin Private College Week. Students can register to win one of two iPads as part of a WAICU-administered...
read more
Five members of the Lawrence University faculty have been granted tenure appointments by the college's Board of Trustees.
Based on recommendations by the faculty Committee on Tenure, Promotion, Reappointment and Equal Employment Opportunity, and President Mark Burstein, tenure was granted...
read the rest of this story
News Archive