Vijayashree Krishnan (she/her/hers)
---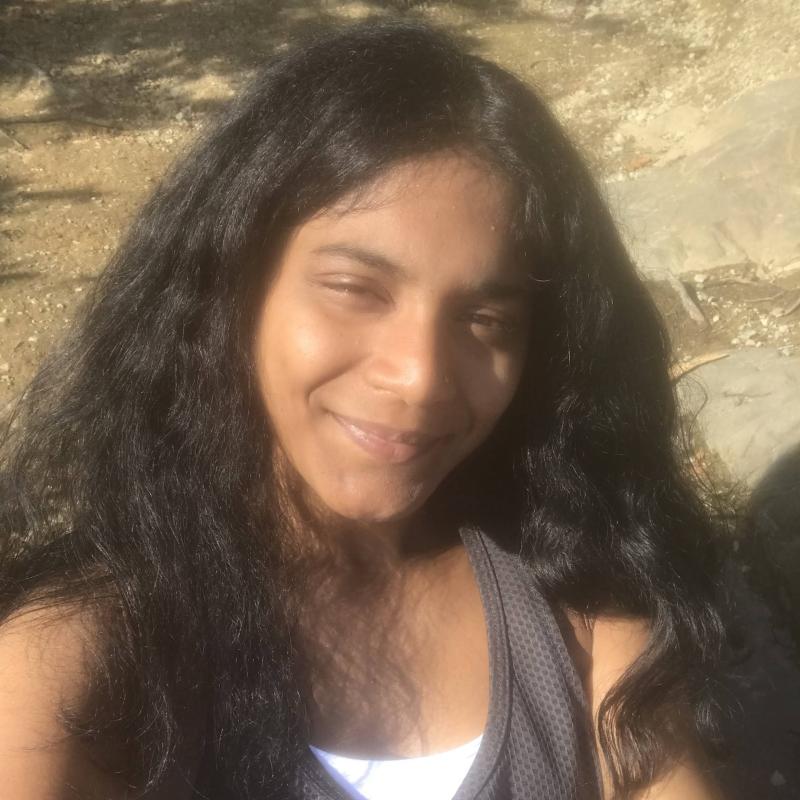 Campus Address
Buchanan Kiewit Wellness Ctr
Office 210C
Wellness Services
About
Vijayashree Krishnan joined the Wellness Services team in March, 2022. Vijayashree was born in India and raised in Abu Dhabi, UAE, and is an alum of Lawrence University. Since leaving Lawrence, she has worked in various settings ranging from schools and outpatient clinics to emergency services and residential treatment.
After obtaining her master's in mental health counseling, Vijayashree worked at a residential treatment facility for women with substance use disorders in Boston, MA. There, she supported clients on their recovery journey using a harm-reduction approach. Prior to arriving at Lawrence, Vijayashree was a psychology teacher at her high school in Abu Dhabi, UAE, and loved the experience. It has informed her passion for working with adolescents in a didactic capacity.
Vijayashree has several interest areas, one of which is the intersection of identity and relationships. She is interested in how our multiples identities determine how we form and navigate relationships. She is person-centered in her approach and values the role of creativity, play, and mindfulness in the therapeutic process. Vijayashree is currently working towards being licensed as a professional counselor in the state of Wisconsin. Outside of work, she enjoys singing, dancing, and lying on the grass soaking up the sun on a nice day.
Education
MA Mental Health Counseling and Behavioral Medicine, 2020, Boston University School of Medicine

BA Psychology, 2017, Lawrence University
Years at Lawrence
2022-present