Meet with Ty Collins, the interim advisor for the education and community engagement community.
Become part of the ECE community via Voyager to receive the most current resources and news.
Find career-specific resources related to education and community engagement, such as K-12 teacher, high education administration, college professor, nonprofit administration, and more!
Career Development Resources 
Don't know how to start looking for an internship or job? Need help writing a resume or cover letter? Check out these useful guides.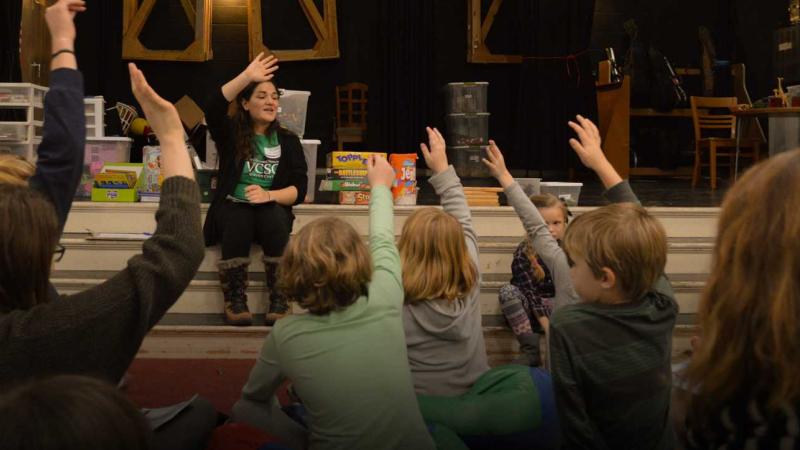 Workshops and Programs
Upcoming events pulled directly from Handshake will appear below.
When: Friday, February 11th 2022, 12:00 am EST - Wednesday, June 15th 2022, 11:55 pm EDT We are delighted to invite undergraduate- and graduate-level students, researchers, faculty members, and professionals to participate in the Inaugural National Student Data Corps (NSDC) Data Science Symposium! This event will provide a virtual forum for undergraduate and graduate students at public and private universities, colleges and community colleges who are interested in data science to present research, network with other data science students, and grow their data science knowledge and community. Student participants, also known as NSDC Explorers, will receive an extensive network of support, including mentoring calls and workshops, hosted by the NSDC HQ and Mentor teams, to help them better understand the best data science research techniques. We'd also like to invite academic/industry/non-profit professionals, researchers, and graduate students to participate as mentors, judges, or both! Mentors may co-host virtual workshops with the NSDC HQ team to provide students with guidance on their data science research projects, while judges will use a provided rubric to evaluate student submissions (a virtual poster board, an audio/video presentation, and an abstract). The NSDC DSS webpage (nebigdatahub.org/nsdc-dss/) provides more information about the event, including step-by-step instructions on how to participate, research prompts and challenges, free resources, and FAQs. Important dates: Student poster submissions are due June 15, 2022. Mentors will sign up to co-host mentoring calls based on their availability from February through June 2022. Judges will judge the submissions in June and July 2022. Winners in the undergraduate/community college and graduate student cohorts will be announced by September 2022, and the winners will be invited to present on a Zoom webinar to the international NSDC Community! We welcome you to join us, and please share this invitation with others who might be interested. The event is free. On behalf of the National Student Data Corps, thank you and we hope to see you at the NSDC DSS! Any questions please email nsdc@nebigdatahub.org, or er3101@columbia.edu.

When: Monday, May 2nd 2022, 9:00 am CDT - Tuesday, May 31st 2022, 5:00 pm CDT The Center for Urban Teaching is looking to hire more than 250 teachers to train in their 2022 summer internship. Participants receive intensive training and first hand teaching experience in this one of a kind program targeting undergraduates interested in perfecting their craft and working in inner city schools upon graduation. Program graduates also get the benefit of job placement services in addition to continued coaching through CfUT partner schools for the first two years in the field. Virtually sit down with a talent develop from the CfUT program and see if this may be the perfect fit for you. Less than 150 positions remain. View an advert: https://youtu.be/GDFe0BILvSU See what a summer can look like: https://youtu.be/ctzqErLhaPg *CfUT Exploration Weeks will be held the first full week of each month until positions are full. Most positions tend to fill by the end of November. Remaining positions are expected to fill before the end of April.

When: Tuesday, May 31st 2022, 7:00 pm - 8:30 pm EDT Join Susan Rosenberg, Director of St. John's University MA Museum Administration program, NY learn about online curriculum, rolling admission, internship/job outcomes, funding opportunities, cross-disciplinary study in the Public History and Library & Information Sciences master's degree programs. https://www.stjohns.edu/academics/programs/museum-administration-master-arts JOIN: https://sju.webex.com/sju/j.php?MTID=m9602f7e54ca4d04e9420b00db5e7cf97
Internship Spotlight 
Lawrence has existing partnerships with local and national arts organizations, such as: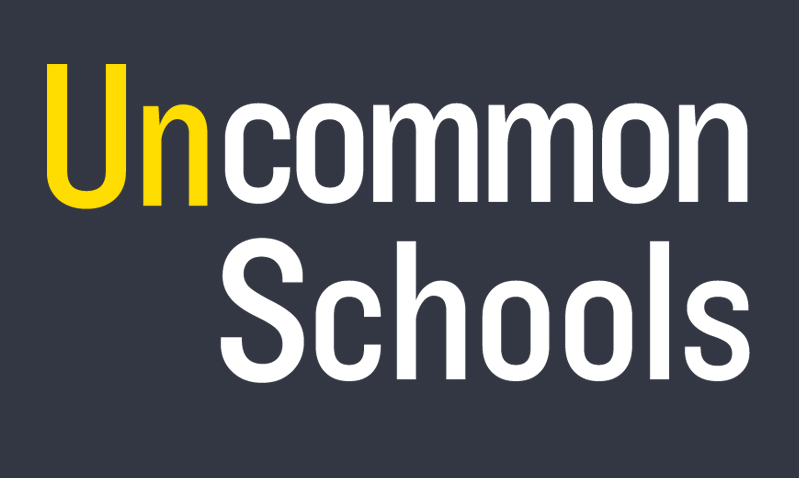 Uncommon Schools is a non-profit charter public school managed and operated in the United States that starts and manages urban schools for low-income students. Every summer, Uncommon Schools welcomes a select group of Summer Teaching Fellows (STF) to its nationally-renowned pipeline program for teachers and leaders of color.
Explore more internship opportunities with existing partners.
Get funding for internships and experiential learning
As a Lawrence student, you're eligible to apply for funding designed to enhance your access to opportunities for summer internships, service or volunteer work, and/or research projects. 
Relevant Student Organizations 
Joining a student organization can connect you with peers with similar interests and goals. Get involved, learn, experience, and give back. 
Alumni Connections
Alumni can offer invaluable insights into your fields of interest and provide career advice to help you reach your goals.  
These Lawrence alumni are currently working in education and community engagement:
Connect with them on Viking Connect for an informational interview. (PS. Viking Connect is our new online alumni mentoring platform giving you quick access to connect directly with alumni!)
Not sure where or how to start with an informational interview? We've got your back!
Professional Associations
Professional associations are a great source of field-specific information, career path ideas, and networking contacts. Examples of associations for educators and community engagement professionals: