Instructor, From Sesame Street to Snap Chat. Exploring the impact of media and technology on developing children and teenagers
Rachel Birmingham-Hoelm, PhD, is an associate professor and CAST coordinator at Northeastern Illinois University. Rachel has exeprtise in areas of Child Abuse and Family Violence, Child and Adolescent Development, and Patterns of Family Interaction. Research interests include: family violence, with emphasis on sibling violence and abuse, as well as general health and well-being across early and middle childhood.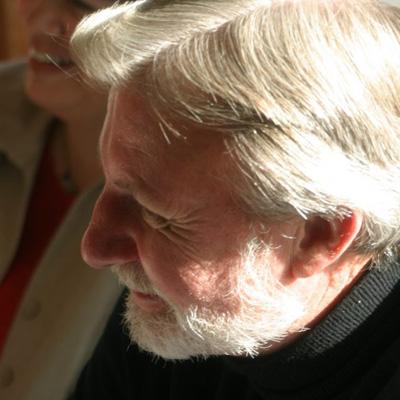 Instructor, How We Know What We Know: Social and Intellectual History Meets Cognitive Science
Jerry Camery-Hoggatt holds a PhD from Boston University. He is an emeritus professor, retired in 2015 from Vanguard University. His interests in retirement have involved a variety of interdisciplinary studies addressing the historical interplay of cultural, political, religious and technological developments across the past two millennia. Each of these areas connects in one way or another with the topic of our seminar. Another special interest involves the effect of stories and storytelling on our inner journeys. Jerry's published works include a novel set in 13th Century Wales, another set in 1st Century Rome, a Lenten reflection based on Christian art, two Christmas novellas, a collection of short stories, and an illustrated children's book.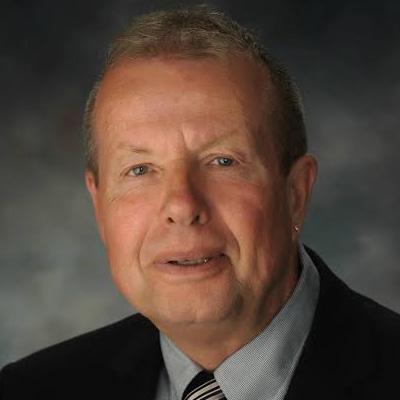 Instructor, History of the Green Bay Packers
Cliff Christl has been the official historian of the Green Bay Packers since 2014. His latest project was writing a four-volume, definitive history of the franchise titled: "The Greatest Story in Sports: Green Bay Packers 1919-2019." In his previous career, Christl was a sportswriter for close to 40 years with four Wisconsin newspapers, including the Green Bay Press-Gazette, The Milwaukee Journal and Milwaukee Journal Sentinel, where he either covered or wrote extensively about the Packers. During his newspaper days, Christl won numerous awards for his writing. He was voted sportswriter of the year in Wisconsin a record seven times and was twice honored for national sports story of the year by the National Sportscasters and Sportswriters Association. Three times in the 1990s, he was one of 10 finalists in The Associated Press Sports Editors national contest for enterprise reporting for papers with a circulation of 175,000 or more. Christl was a former member of the Pro Football Hall of Fame selection committee and is currently a member of the Packers Hall of Fame selection committee. He also has authored or co-authored five other books on pro football, including "Mudbaths & Bloodbaths: The Inside Story of the Bears-Packers Rivalry."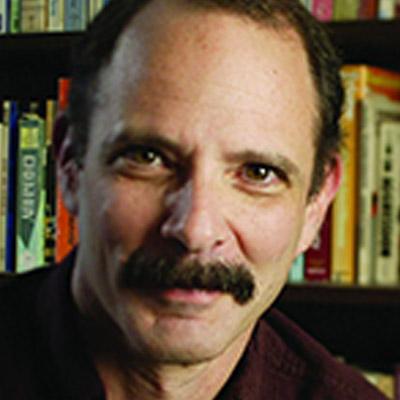 Instructor, The Russia Syndrome, Cohen's Classics, and Film as History
Paul Cohen is a professor emeritus in history and Patricia Hamar Boldt professor of liberal studies at Lawrence University, where he taught for 37 years. He specializes in Modern European history but has also taught courses on film and history. Between 1996 and 1998, he was Director of Lawrence's Freshman Studies Program (currently 'First Year Studies'), which introduces students to the liberal arts. He helped oversee that program's transition from its great-works-of-the-West origins in 1945 to its current multi-civilizational and multidisciplinary orientation. While he is the author of two books on the intellectual history of modern France, Professor Cohen considers himself first and foremost a teacher. In 1999, Lawrence awarded him with the Lawrence University Freshman Studies Award, and in 2008 with the Lawrence University Excellence in Teaching Award. "Teaching," he writes, "has amounted to a calling more than an occupation for me. Being a spur to student growth has been the greatest joy of my career. That, I like to think, more so than the mastery of a field of study or the preparation for a career, is what characterizes a Lawrence education at its best."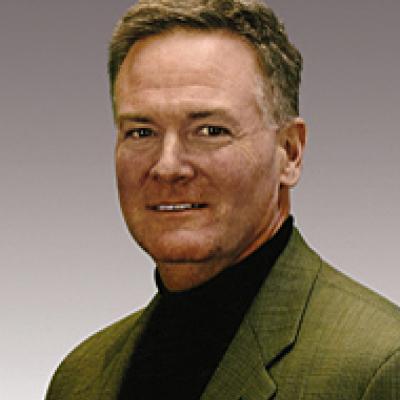 Instructor, Elizabeth II: Her Life and Times and Legacy, John F. Kennedy: An Unfinished Life
Tim Crain received a Ph.D. in modern Europe, modern British and Irish, and modern Jewish history at Arizona State University, after earning his B.A. and M.A. from Marquette University. Crain taught for fifteen years at the University of Wisconsin-Madison and Marquette University. He left UW-Madison after accepting a position at Seton Hill University where he was a professor and director of the National Catholic Center for Holocaust Education. Crain is a recipient of numerous teaching and professional awards, and in 2015, he received Marquette University's Alumni Award for Leadership Excellence. A noted public speaker, Crain delivers over one hundred lectures nationally each year. He has instructed over 25 seminars at Bjӧrklunden, and Tim and his family always look forward to their time there each year.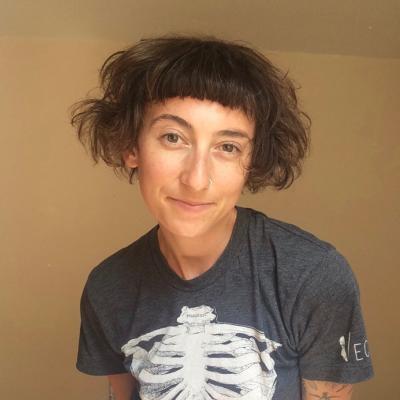 Instructor, Practicing Location: Internal/External (Mindful movement + nature wandering)
Mauriah Donegan Kraker is a Midwesterner, a collaborative performance maker, a long-distance walker primarily invested in slow travel: walking around the block and through the city as a means of attending to choreographic unfolding of time cycles in the body + land. Mauriah's background in athletics (competing as an Olympic-level athlete/named Athlete of the Year by USA Gymnastics, touring with Pilobolus Dance Company, and being raised in a family that walked and biked everywhere) is a driver in the creation of physical works that live somewhere in the realms of dancing, dreaming and walking. She has led folks on site walks through the Italian Alps, sound walks in southern France, and outings to highway underpasses, prairies and theatres in the Midwest that culminate in participatory scores and dance performance. For the past twenty years, she has been utilizing storytelling, visual arts, somatic + mindfulness to facilitate movement experiences in children's dance, wellness centers, elementary schools, museums, non-profits intergenerational communities and memory care spaces throughout the Midwest, New York and Asia. She teaches movement practices in the Theatre Arts department at Lawrence University (Appleton, WI), her focus being collaboration, movement that is accessible to all, valuing difference, creating a sense of belonging and an embodied practice of place, both internal and external. https://mapsformaking.com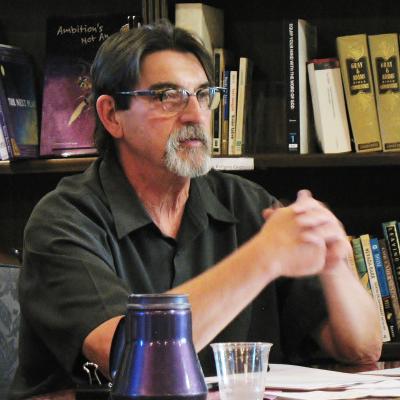 Instructor, Poetry Booster Shot Workshop
Bruce Dethlefsen, Wisconsin Poet Laureate (2011-2012), had his fourth book of poems, Losing Purchase, published by Apprentice House Press in 2023.  He is a retired teacher and Public Library Director.  Bruce volunteers in Wisconsin prisons doing poetry workshops and organizes Poet Camp held twice a year in Mount Morris.  A member of the Prairie Sands Band, Bruce lives in Westfield, Wisconsin.
Co-Instructor, Beginning Digital Photography
Sam Elkind '82 is a life-long photographer who works in black-and-white, especially with landscape and abstract imagery, actively exhibiting across the country.  Sam learned photography as a youth in the 1970s, with training in darkroom techniques while an employee of a photo studio in Illinois.  He carried an enthusiasm for photography through the rest of his life.  He has studied with photographers Kent Bowser and Arno Rafael Minkkinen.  After Lawrence, Sam earned an M.A. in English from the University of Virginia.  He is a retired transportation professional, living in Santa Fe, NM. Sam's website is www.samelkind.com.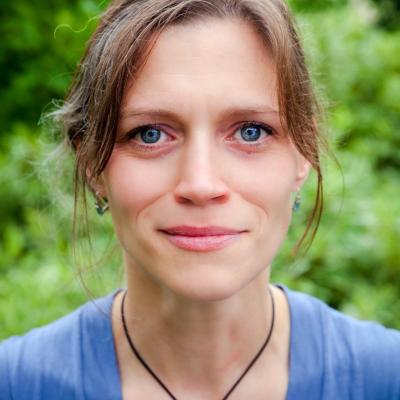 Instructor, Chemistry of Art - Paintings, Textiles, Stained Glass & Medieval Illuminated Manuscripts
Allison Fleshman is an Associate Professor of Chemistry at Lawrence. She earned her PhD in physical chemistry from the University of Oklahoman studying the fundamental properties of conductive liquids that are used in lithium battery systems. She uses her skills in vibrational spectroscopy to study art objects. She teaches classes in Thermodynamics & Reaction Kinetics, Quantum Chemistry & Spectroscopy, and the Chemistry of Art.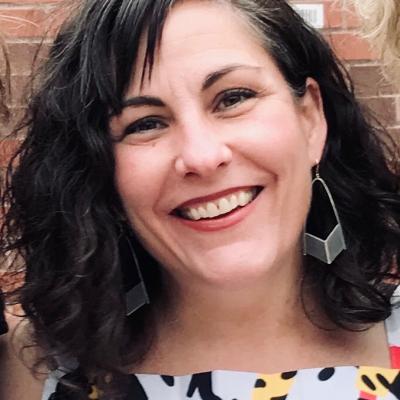 Instructor, Education to what end? Who decides?
Lauren Gatti '94 received her B.A. in English from Lawrence University ('94), her M.A. in English from Loyola University of Chicago ('99), and her Ph.D. in Curriculum and Instruction from the University of Wisconsin, Madison ('12). Before earning her doctorate, Lauren taught high school English for 11 years in and around Chicago. She is an Associate Professor at the University of Nebraska-Lincoln (UNL) where she coordinates the Secondary English Education program and teaches graduate courses in Democratic Education and Teacher Education Policy. She has been the recipient of two college-wide teaching awards, the Distinguished Teaching Award (2015) and the Donald R. and Mary Lee Swanson Award for Teaching Excellence (2020). She is very involved in the Nebraska Writing Project (NeWP) and regularly co-facilitates NeWP summer institutes for K-16 teachers. Door County is one of her favorite places in the world and she is very excited about leading her inaugural Björklunden seminar!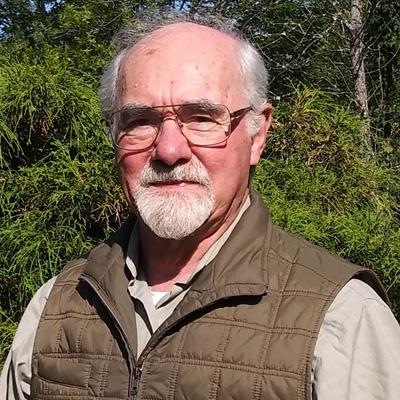 Instructor, Beauty and Creativity
Terry Goode received his B.A. from Ripon College, and his M.A. and Ph.D. in philosophy from Wayne State University. He has taught philosophy at the University of South Carolina, UW–Fox Valley and UW–Oshkosh. In his retirement he regularly teaches philosophy for The Clearing in their winter program and for Björklunden in their summer program. Prior to his retirement he owned and managed two technology companies, and then served as a senior technology officer and information technology consultant to a number of firms in the Fox River Valley. Terry and his wife Pam are active volunteers in many Door County organizations.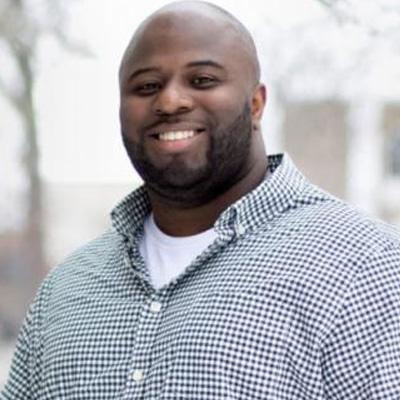 Instructor, Race and Racism in Society
Jesús Gregorio Smith is an Assistant Professor of Ethnic Studies and an Associated Colleges of the Midwest (ACM) Andrew W. Mellon Fellow. He received his PhD in Sociology in 2017 from Texas A&M University where he studied the intersections of systemic racism, masculinity, and sexuality and how they influence mental and sexual health. He has published 25 various research pieces, including 14 peer-reviewed articles and chapters in such venues as Archives of Sexual Behavior, Aids & Behavior, and Issues in Race & Society. Jesús coedited a collection of essays through Lexington Books titled Home and Community for Queer Men of Color: The Intersection of Race and Sexuality Currently, he has a book contract with NYU Press for my first sole authored manuscript. Alongside his academic, he has published five op-ed pieces and public sociological works in such venues as RacismReview, Black Perspectives, and Latinx Talk. His research has been featured, and his expertise sought after in 10 popular media presses including VICE, The Washington Post, and Rolling Stone Magazine. Similarly, he has given 15 invited talks/seminars/presentations and has won one national research fellowship, the Woodrow Wilson National Foundation Career Enhancement Fellowship for Junior Faculty.
Jesús regularly mentors, collaborates with and publishes with students and faculty. He has won several teachings awards including the 2019 Lawrence University Beta Psi Nu Chapter Faculty Excellence Award, the 2020 Lawrence University Faculty Diversity and Inclusion Champion Award, and the 2022 Fox Cities Chamber of Commerce Excellence in Higher Education Shining Star Award for the entire Fox Cities metropolitan area. During the LU 2022 Spring Commencement, Jesús was given the Award for Excellent Teaching by an Early Career Faculty Member by the University.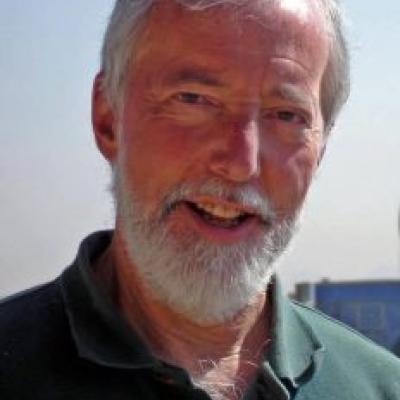 Co-Instructor, How Democracies Die: Hitler's Seizure of Power in Germany
After graduation from Princeton and Harvard Law School, Jon Greenwald served 30 years in the U.S. Foreign Service, mainly in Europe, including East Berlin as the Wall fell and ending with the U.S. Mission to the European Union. He taught diplomacy and foreign policy at Lawrence as the Scarff Professor, 1998-1999, coordinated foreign policy for Bill Bradley's presidential campaign (2000), then served as vice president of the International Crisis Group, the Brussels-based conflict prevention organization for 17 years. He has taught frequently at Bjorklunden, most recently in 2022 on the Weimar Republic. He leads a project to bring youths from conflict zones -- beginning with Israelis and Palestinians -- to study together at top U.S. and other prep schools. He is also the author of Berlin Witness: An American Diplomat's Chronicle of East Germany's Revolution.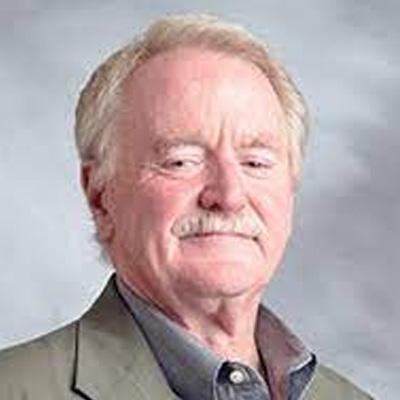 Instructor, Medical Controversies: Science vs. Popular Beliefs
David W. Hines '76 practices Infectious Diseases (ID) in Chicago. He started medical school in Guadalajara, Mexico, because of more B's than A's while at Lawrence. While in Mexico he diagnosed a case of leprosy which likely kindled his interest in Infectious Diseases. He then did well enough on boards to transfer into the third-year class at Rush Medical College in Chicago. He remained at Rush for his Internal Medicine Internship, Residency, Chief Medical Residency and Fellowship in ID. With another Lawrence '76 graduate, Nancy Gazzola, they managed to raise three pretty outstanding children in Oak Park, Ill.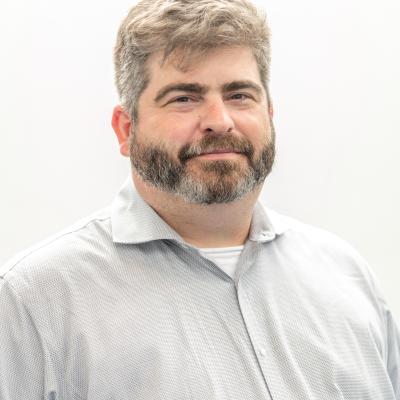 Instructor, Pillagers, Traders, Farmers, and Dragons: A Journey through the Viking World
Nikolas O. Hoel '99 is an Instructor of History at Northeastern Illinois University in Chicago. He is a graduate of Lawrence University and went on to earn an M.A. at the University of Colorado-Boulder and a Ph.D. at the University of Wisconsin–Madison. He is trained in both medieval and Byzantine history. At NEIU he teaches classes concerning both ancient and medieval Europe, for which he has been honored with several Instructor Excellent Awards. Hoel's primary research interests concern the religious, cultural, and intellectual history of the Middle Ages, and he became a medieval historian because of the passion for the barbarians he learned at Lawrence.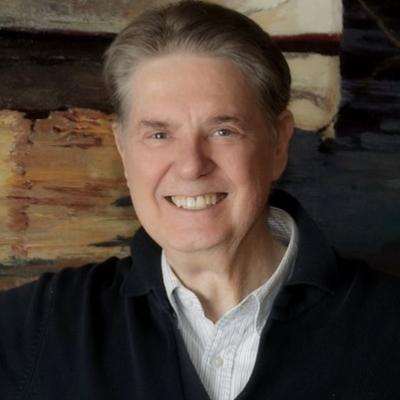 Co-Instructor, How We Know What We Know: Social and Intellectual History Meets Cognitive Science
Roger Johnson is a retired clinical psychologist who worked for Kaiser Permanente, a large healthcare organization in California, as a consultant, manager, and clinician. He has a PhD from Fuller School of Psychology and an MBA from the University of California at Irvine. His focus during retirement has been on designing and leading engaging workshops regarding psychological dynamics for adult audiences such as those attending Björklunden.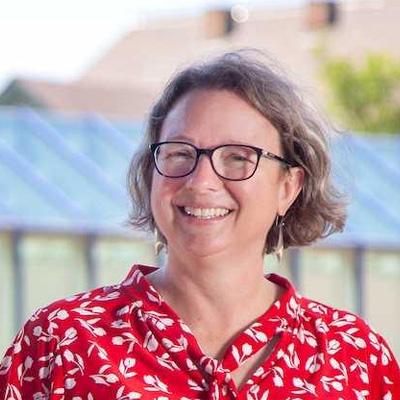 Co-Instructor, Heloise and Abelard: Loves and Lusts in the Long Twelfth Century
Danielle Joyner is an assistant professor of art history at Lawrence University. She earned an M.A. in medieval studies from the University of Toronto and a Ph.D. in art history from Harvard University. She is the author of the 2016 book, Painting the Hortus Deliciarum: Medieval Women, Wisdom, and Time, as well as articles on the subjects of time, gardens, and the natural world in medieval arts. She taught at the University of Notre Dame and Southern Methodist University before joining the faculty at Lawrence University. Danielle is eager to team up again with her colleague from Dallas and embark on medieval adventures along the shores of Lake Michigan.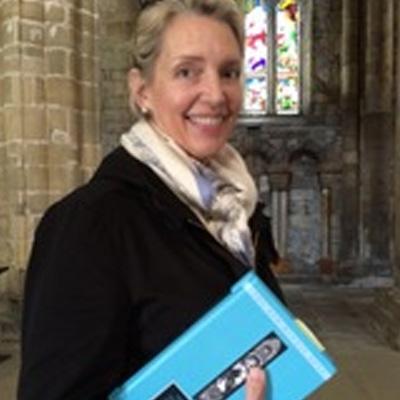 Co-Instructor, Heloise and Abelard: Loves and Lusts in the Long Twelfth Century
Catherine Keene earned her Ph.D. from Central European University in Budapest, Hungary and was teaching as adjunct assistant professor of medieval studies at Southern Methodist University in Dallas (where she met Danielle) until her recent retirement. Her work explores questions of sanctity and medieval women, and her monograph, Saint Margaret, Queen of the Scots: A Life in Perspective (Palgrave Macmillan, 2013, 2016), returns this remarkable sainted queen to her rightful place in scholarship. Catherine Keene continues to work on a variety of medieval projects as she divides her time between her native Wisconsin and Dallas, and she is thrilled at the opportunity to teach at Björklunden.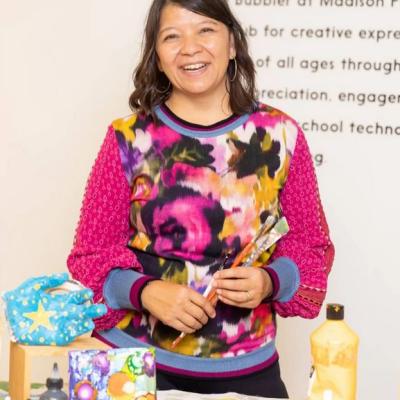 Instructor, Awake Art Week
Gabrielle Javier-Cerulli is a mixed media artist of abstract expressionism, assemblage, collage, fiber arts, and upcycled art forms.  She has a Master of Arts degree in expressive arts therapy and is the author of "Art Journal Your Archetypes."  She is the Program Director at Wheelhouse Art Studios at UW-Madison.  https://about.me/GabrielleJC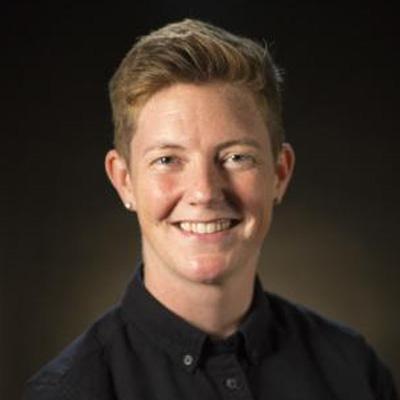 Instructor, Doing Nothing
Dr. Constance Kassor is an associate professor of religious studies at Lawrence, where she teaches courses on Buddhist thought and Asian religious traditions. She earned her B.A. in Philosophy and Buddhist Studies from Smith College, and her Ph.D. in West and South Asian Religions from Emory University. Connie's research focuses on Tibetan Buddhist philosophy, and she has spent several years living with Tibetan Buddhist communities in India and Nepal. Her forthcoming book, Accounting for Awakened Awareness, presents a comprehensive overview of the philosophy of Gorampa Sonam Senge, a prolific 15th-century Tibetan Buddhist scholar and monk, whose work was censored by the 5th Dalai Lama. Her research has been supported by grants from organizations including the Fulbright Program, the National Endowment for the Humanities, and the Khyentse Foundation. In addition to her scholarly publications, she has written for Lion's Roar and Tricycle magazines, and has just finished recording a 24-lecture course on Tibet for The Great Courses.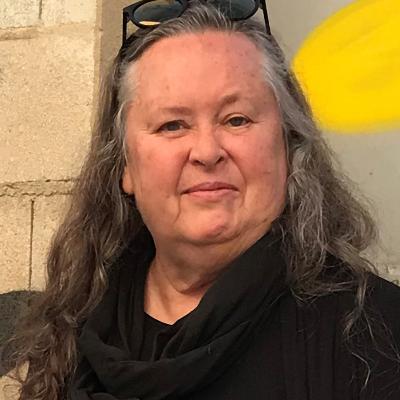 Instructor, Watercolor: The Expressive Medium, Watercolor: A Fresh Start
Helen Klebesadel was a tenured member of the Lawrence University faculty, teaching studio art and gender studies from 1990 to 2000. She has continued to offer her summer Björklunden watercolor seminars annually since that time. Helen served as director of the University of Wisconsin System Women's and Gender Studies Consortium (2000–2018) and as director of the Wisconsin Regional Arts Program (2013–2017). She is known as an engaging teacher and for her evocative and highly detailed narrative watercolors. Klebesadel maintains an art studio in Madison, Wis. and exhibits her paintings nationally and internationally. She has been invited to teach watercolor and creativity workshops from Texas to Alaska. Klebesadel is proud to be a past member of the Wisconsin Arts Board and a past-president of the national Women's Caucus for Art. Learn more about her artwork and exhibition schedule at www.klebesadel.com.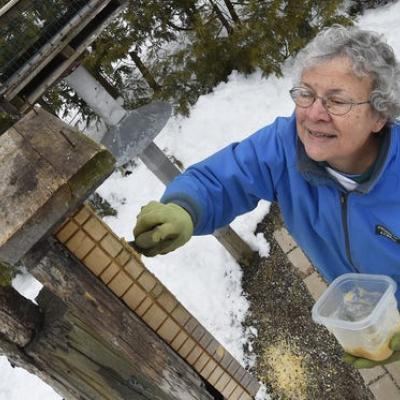 Instructor, Spore Losers – The World of Non-flowering Plants
Charlotte Lukes has been studying Door County mushrooms and other spore-producers for 50 years and has 600 species of fungi on her county list of identified mushrooms. She leads mushroom forays in local state parks and presents color slide programs on various topics of nature to groups around the county. Charlotte writes a bi-weekly column for the local newspaper, the Peninsula Pulse, called Door to Nature and a nature feature for each quarterly issue of Door County Living Magazine.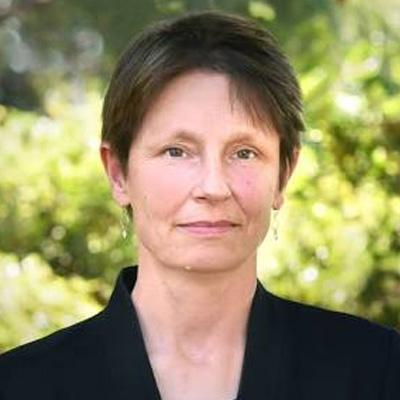 Instructor, Democracy and the Arts
Bronwyn Mauldin is a writer, zine maker, and researcher based in Los Angeles. Her first novel, Love Songs of the Revolution, was published by the Chicago Center for Literature and Photography. Her short fiction has been published in a wide range of literary journals, three issues of the dada anthology Maintenant, and she was a finalist for the 2022 Hemingway Shorts contest. Zines in her Democracy Series are available in bookstores and libraries across the US and in a time capsule. She is co-creator of the journalistic social practice art project, the Institute for Conspiracy Theory Analysis. She been an artist in residence at Mesa Verde National Park, Denali National Park, and Kulturni Centar REX in Belgrade, Serbia. In her role as Director of Research and Evaluation at the Los Angeles County Department of Arts and Culture, she is the author of several studies on the arts and cultural workers. She is the founding editor of the Artists 4 Democracy Newsletter, and she teaches research methods to students in the arts management master's program at Claremont Graduate University.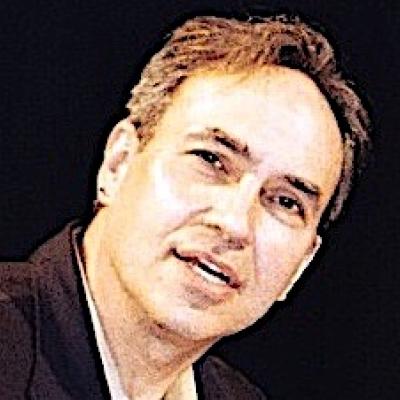 Best of the Bard: Shakespeare's Greatest Hits
Paul McComas '83—Recognized for his arts-driven advocacy and activism by the Wisconsin state legislature, Paul is a two-time Chicago Reader Critic's Choice honoree in Theatre and Performance and the award-winning author of six books of fiction. He is an American Film Institute Prizewinning filmmaker whose current project, a feature adaptation of his acclaimed novel Unplugged, stars Christina Ricci, Louis Gossett Jr. and, in his final role, the late Edward Asner. Paul is a literary- and media-scholar with a film book under contract at an academic press, as well as a musician and recording artist. He earned teaching awards from Northwestern (in the continuing education program) and National Louis universities, works regularly with both Marquette University's Center for Peacemaking and The Kennedy Forum for mental health, spent a decade on the National Advisory Committee of the Rape, Abuse and Incest National Network, and founded Rock Against Depression and the Fool for Love Sam Shepard Memorial / ALS Benefit project. He holds a Master of Arts in Film/Media from Northwestern.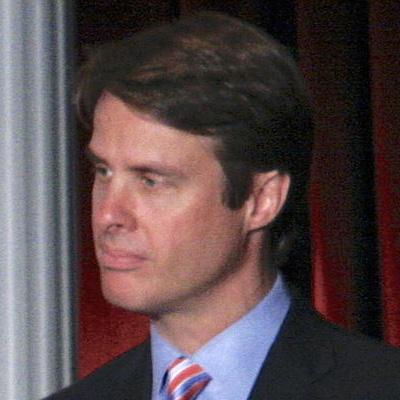 Instructor, After Trump?
Terry Moran '82 is Senior National Correspondent at ABC News. Based in Washington, D.C., Moran covers national politics and policy, reporting from the White House, Congress, the Supreme Court and the campaign trail for all ABC News programs. Previously, Moran served as ABC's Chief Foreign Correspondent, based in London, as co-anchor of the ABC News show Nightline from 2005–2013 and as Chief White House Correspondent from 1999–2005.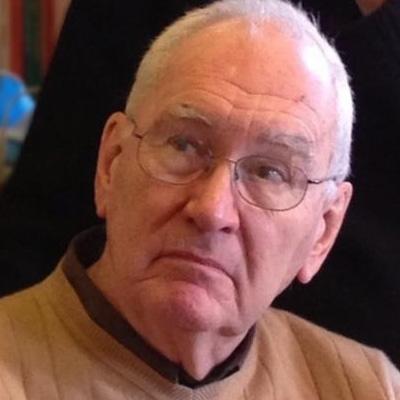 Instructor, Cinematic Cinderellas
Doug Northrop retired several times, but was often tempted back for another project, from his 52 years of teaching English at Ripon College. He also served during the period as Vice-President and Dean of Faculty for 17 years. His undergraduate degree is from Wesleyan University in Connecticut and his graduate degrees (MA and PhD) are from the University of Chicago. Though primarily a student of the Elizabethan age, he enjoyed studying and teaching literary criticism and literary love. Movies were often part of the curriculum as they illustrated significant issues and trends. Professor Northrop has attended ten of Dr. Jack Rhodes seminars at Bjorklunden over the years and conducted two of them when he was unable to do so. Doug particularly enjoys the lively exchanges during the seminar discussions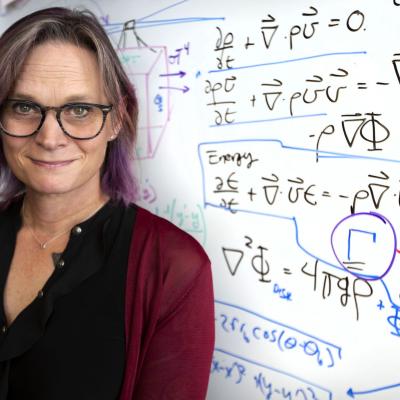 Instructor, A Sky Full of Planets: Exploring the Night Sky and Our Solar System
Megan Pickett is an associate professor of physics at Lawrence University. She earned a B.A. in physics as Cornell University in 1988, and a Ph.D. in Theoretical Astrophysics from Indiana University in 1995. She was a research fellow at NASA's Ames Research Center until 1999, after which she taught at Valparaiso University and Purdue University, before joining Lawrence in 2006. She is currently writing a biography of Elda Anderson, a Manhattan Project Scientist and the first woman to chair the physics department at Milwaukee-Downer College. Her scholarly interests include the origins of solar systems, neutron star and black hole formation, and inclusive physics education.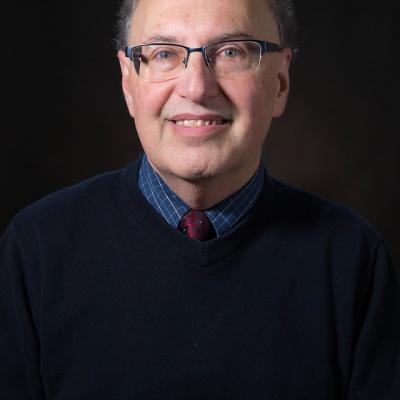 Co-Instructor, How Democracies Die: Hitler's Seizure of Power in Germany
Jerald Podair is a professor of history emeritus and the Robert S. French Professor of American Studies at Lawrence University, where he specializes in 20th-century United States history. He is the author, co-author or co-editor of seven books, including The Routledge History of the Twentieth-Century United States and two books about civil rights in America, The Strike That Changed New York: Blacks, Whites, and the Ocean Hill-Brownsville Crisis and Bayard Rustin: American Dreamer. He is the recipient of the Allan Nevins Prize, awarded by the Society of American Historians for "literary distinction in the writing of history," and the first two-time winner of Lawrence's Award for Excellence in Scholarship. He is currently writing Promised Lands: A History of the American People in the Twentieth Century, a comprehensive history of the American century written for a general audience, to be published by Princeton University Press.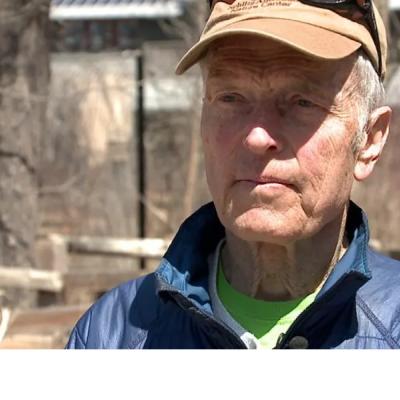 Instructor, Listen to the Birds, Wildflowers and Birds
Don Quintenz has been teaching environmental education since 1967. He worked at the Schlitz Audubon Nature Center from 1981 to 2022 where he retired as their Senior Ecologist. Prior to that, he worked with the Milwaukee Public Schools as their environmental specialist for five years. He also served with the Wisconsin Humane Society for three years as their environmental educator and the Wisconsin DNR as a resource technician. The skill Don has that he cherishes the most is his ability to excite and fascinate people about the natural world because of his intimate familiarity with the native flora and fauna.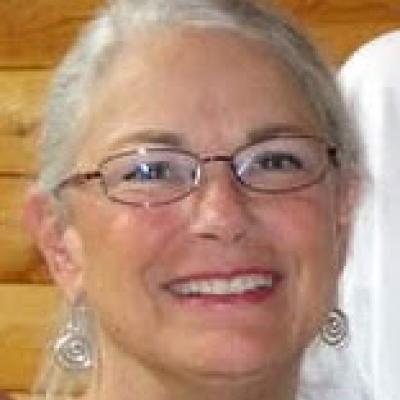 Instructor, Faith Builds a Chapel: The Legacy of Winifred C. Boynton
Marjorie Meyers Graham, M.A., granddaughter of Winifred and Donald Boynton, taught college English, Humanities, and Women's Studies until 1995. She lives in Walnut Creek, CA, and facilitates Women's Studies seminars, especially on women's history and creativity.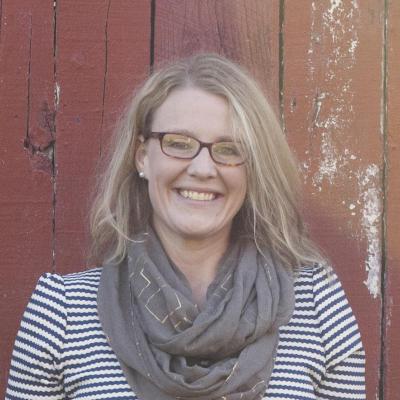 Instructor, The Underground Railroad
Betsy Schlabach is an Associate Professor of History at Lawrence University. She holds a Ph.D. in American Studies from Saint Louis University. She is the author of Along the Streets of Bronzeville: Black Chicago's Literary Landscapes published by the University of Illinois Press in 2013 and Dream Books and Gamblers: Black Women's Work in Chicago's Policy Game published by the University of Illinois Press in 2022. Her work also appears in the Journal of African American History, Journal of African American Studies and Southern Studies: An Interdisciplinary Journal of the South. Betsy offers courses in 20th Century American History, African American History, and Urban History. Betsy grew up in Northern Michigan, enjoys hiking, swimming, and spending time with her husband Joel, her son and daughter, and two cats.
Instructor, The Prosecutor's Art: from the streets to the suites … and to the Oval Office
Judge Charles B. Schudson (Charlie) graduated from Dartmouth College and the University of Wisconsin Law School. For seven years, he served as a state and federal prosecutor. For twenty-two years, he served as a Wisconsin trial and appellate judge. He was the "Law and Literature Scholar in Residence" at Lawrence University, and also served on the faculties of the National Judicial College, the National Council of Juvenile and Family Court Judges, the Marquette and Wisconsin law schools, and as a Fulbright Scholar teaching for five years at law schools abroad. His published works include On Trial / America's Courts and Their Treatment of Sexually Abused Children (Beacon Press), and Independence Corrupted / How America's Judges Make Their Decisions (University of Wisconsin Press), a book "born at Björklunden," and a nominee for the National Book Award. He has been a featured guest on NPR, PBS, and Oprah. Since 2004, Charlie has presented fifteen Björklunden seminars, two with his wife, Karen. They have two sons and five (amazing, of course) grandchildren. They live in Sedona and Ellison Bay.
Instructor, Geologic Principles, Groundwater, and Engineering Geology Case Histories
Bill Shefchik, now retired, has Bachelor's and Master's degrees in geology from the University of Wisconsin – Milwaukee. He was a geologist at Burns & McDonnell Engineering Company, in Kansas City, for over 36 years.  During that time, he investigated the geology beneath over 500 projects – power plants, large dams, airports, bridges, water treatment plants, wastewater treatment plants, factories, railroads, solar farms, wind farms, sanitary landfills, and hazardous waste sites, and abandoned underground mines.  He also contributed to the implementation of several dozen groundwater cleanup efforts, including the design of several major groundwater remediation well fields, which have caused the cleanup of over eight billion gallons of contaminated groundwater.  He also designed or contributed to the design of several large groundwater well fields for water supply.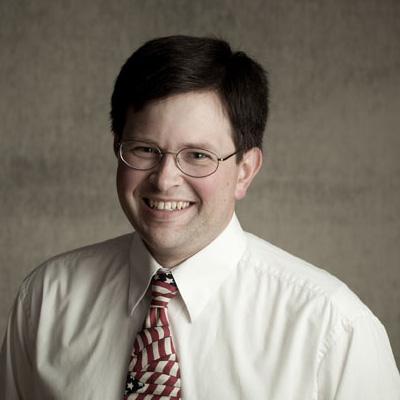 Instructor, Equality or Diversity? The Rise and Return of American Federalism
Arnold F. Shober is a Professor of Government at Lawrence University (PhD, University of Wisconsin--Madison).  Courses in elections, public opinion, public policy, federalism, mass media, and education policy are among Prof. Shober's offerings. His research focuses on questions of public policy in the American federal system and covers such subjects as state-level bureaucracy and education governance.  His recent work includes "Can Equity Survive Governance? Politics, Accountability, and Local Control in US Education" (2019), In Common No More: The Politics of the Common Core State Standards (2016), and Out of Many, One? The Democratic Dilemma of American Education (2012). Prof. Shober has appeared frequently in the news media, including in such sources as USA Today, the Christian Science Monitor, Education Week, Wisconsin Public Radio, and the Milwaukee Journal-Sentinel - and every other week on Appleton's WHBY radio.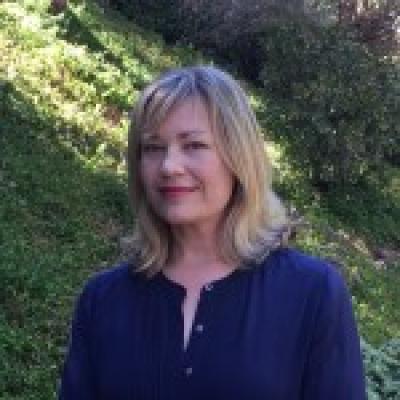 Instructor, Everyone Can Improvise: Theater Games to Inspire Play, Mindfulness, and Creative Problem Solving
The workshop will be side-coached by Aretha Sills, a writer and teacher of improvisational theater and creative writing. The granddaughter of Viola Spolin, she studied theater games for many years with her father, director Paul Sills (creator/director of The Second City and Story Theater), and has conducted workshops for Paul Sills' Wisconsin Theater Game Center, Bard College, Stella Adler Studio of Acting, Sarah Lawrence College, Northwestern University, and The Ed Asner Family Center. She has worked with Tony- and Emmy-Award winning actors and has trained faculty from Northwestern, DePaul, Columbia College, The Second City, The Alan Alda Center for Communicating Science, LAUSD, and many other institutions and schools. She created and directs an improvised show that tours Los Angeles public elementary schools. Aretha also gives talks on how improvisational theater in the United States emerged out of Progressive-era social reforms in Chicago via the work of Neva Boyd, Viola Spolin, and Paul Sills. She's given keynote addresses at the California Educational Theatre Conference and the Applied Improvisation Network World Conference. You can learn more about Viola Spolin and find Aretha's workshops at www.violaspolin.org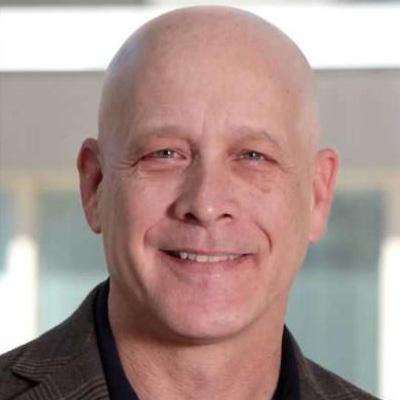 Instructor, Astonish us in the Morning: Artistic Collaborations in the 21st Century
Eric Simonson is a 1982 graduate of Lawrence University, where he majored in Theatre Arts. Today, he is an ensemble member of the renowned Steppenwolf Theatre Company, a position he maintains while working as a writer and director for film, television, theatre and opera.

Theatre directing and writing credits in theatre include work at Steppenwolf Theatre, Manhattan Theatre Club, Primary Stages in NY, The Huntington Theatre, Milwaukee Rep, Kansas City Rep, The Kennedy Center, Pasadena Playhouse, Seattle Rep, Arizona Theatre, San Jose Rep and Court Theatre in Chicago. His work at Steppenwolf includes the premiere productions of his plays "Fake", "Honest", "Carter's Way", Lindiwe", his adaptation of Kurt Vonnegut's "Slaughterhouse-Five", the critically acclaimed and nationally produced "Nomathemba" (co- written with Ntozake Shange and Joseph Shabalala), and "The Song of Jacob Zulu", which was invited to the Perth International Arts Festival, ran on Broadway, and received six Tony nominations including Best Director. Other plays include published works "Bang the Drum Slowly" and "Work Song" (co-written with Jeffrey Hatcher), which premiered at Milwaukee Repertory Theatre. Broadway writing credits include the hit play "Lombardi", "Magic/Bird", and "Bronx Bombers", (which he also directed).

Opera directing credits include the North American premiere of "The Handmaid's Tale" at Minnesota Opera, and world premiere productions of "The Grapes of Wrath", and "Silent Night" (Pulitzer Prize), "The Shining" and "The Fix" (for which he also wrote the libretto).

Film and television work include the documentaries, "Studs Terkel: Listening to America" (Emmy nomination); "A Note of Triumph: The Golden Age of Norman Corwin", which won the Oscar for Documentary Short and received a nomination from the International Documentary Association (IDA) for Distinguished Achievement; "On Tiptoe: Gentle Steps to Freedom" (Oscar nomination, IDA Award, Emmy nomination). All three films subsequently aired on HBO/Cinemax. Other films include "Hamlet" (co-directed with fellow alum Campbell Scott) for Hallmark Entertainment, and the independent feature, "Topa Topa Bluffs". Simonson has also written and developed multiple television series for HBO, FX, Starz, TNT, and USA networks, and has written and produced for TV shows "Man in the High Castle", Homecoming" (WGA nomination for best new drama) and "Swagger". His film "Killing Reagan" aired on NatGeo and was nominated for a National Critics Association Award.

In 2015, Simonson founded The Door Kinetic Arts Festival in Door County Wisconsin, a week- long festival dedicated to developing arts projects across many disciplines, including theatre, dance, film, opera, television and music. The festival, supported by and held in conjunction with Lawrence's Bjorklunden Center, has so far assisted in the development of numerous nationally recognized plays, dance pieces and films.

Simonson is a member of the Academy of Motion Pictures Arts and Sciences, the Writers Guild of America and the Society of Stage Directors and Choreographers and has been honored with the Princess Grace Foundation's Statue Award for Sustained Artistic Achievement, the Frankel Award for new play development, Lawrence's Nathan M. Pusey Distinguished Achievement Award, and several Edgerton Foundation grants for new play development.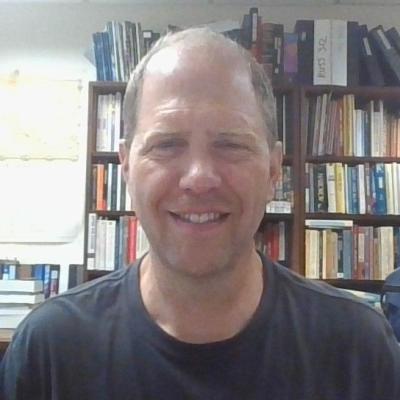 Instructor, Pushkin's Eugene Onegin
Peter Thomas has been teaching Russian language and culture in the Russian Department at Lawrence University since 2006.  Before coming to Lawrence, he taught courses in comparative literature, and in Russian language, culture, and film, at Northwestern University, Beloit College, and St. Olaf College.  Since arriving at Lawrence, Thomas has received the Young Teacher Award (2013) and the Freshman Studies Teaching Award (2015).  This is his eleventh summer seminar at Bjӧrklunden.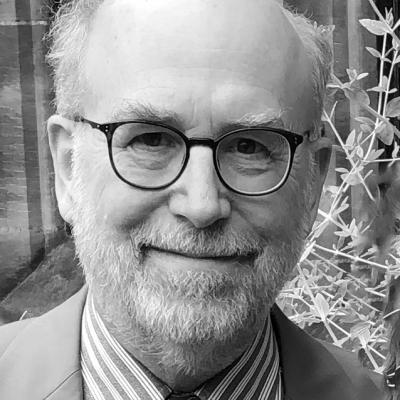 Co-Instructor, Beginning Digital Photography
John Wylie '77 first took up a camera in high school, and works primarily in black-and-white, with some color images. His photographic interests include Midwestern and Southwestern landscapes, travel, architectural and street photography. He has exhibited in both solo and group shows across the country. John graduated from Lawrence in 1977, and from the UCLA School of Law in 1985. After a long career as a litigator in Chicago, he retired to Santa Fe, New Mexico. You can see some of John's images at www.johnwyliephotography.com.