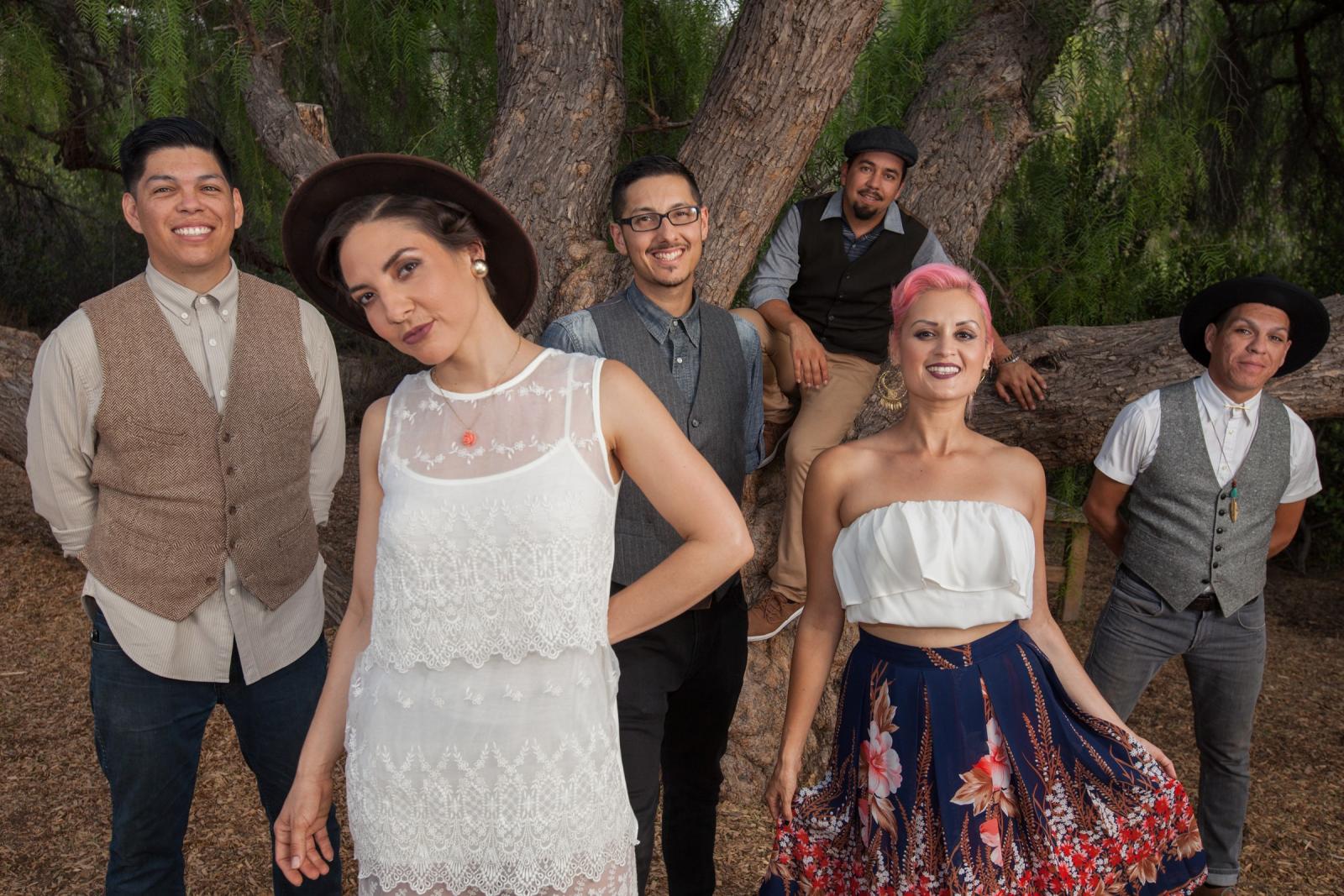 Las Cafeteras
Wednesday, May 4, 2022, 8:00 P.M.
Lawrence Memorial Chapel
Las Cafeteras have taken the music scene by storm with their infectious live performances and have crossed-genre and musical borders, playing with bands such as Mexican icons Caifanes, Lila Downs, Colombian superstar Juanes, Los Angeles legends Ozomatli, folk/indie favorites Edward Sharpe and the Magnetic Zeros, Los Angeles Philharmonic Orchestra, and, most recently, Talib Kweli.
Born and raised east of the Los Angeles River, Las Cafeteras are remixing roots music and telling modern day stories. Las Cafeteras create a vibrant musical fusion with a unique East L.A .sound and positive message. Their Afro-Mexican beats, rhythms, and rhymes deliver inspiring lyrics that document stories of a community seeking love and justice in the concrete jungle of Los Angeles. Using traditional Son Jarocho instruments like the jarana, requinto, quijada (donkey jawbone), and tarima (a wooden platform), Las Cafeteras sing in English, Spanish, and Spanglish and add a remix of sounds, from rock to hip-hop to rancheras. Las Cafeteras use music as a vehicle to build bridges among different cultures and communities and create "a world where many worlds fit."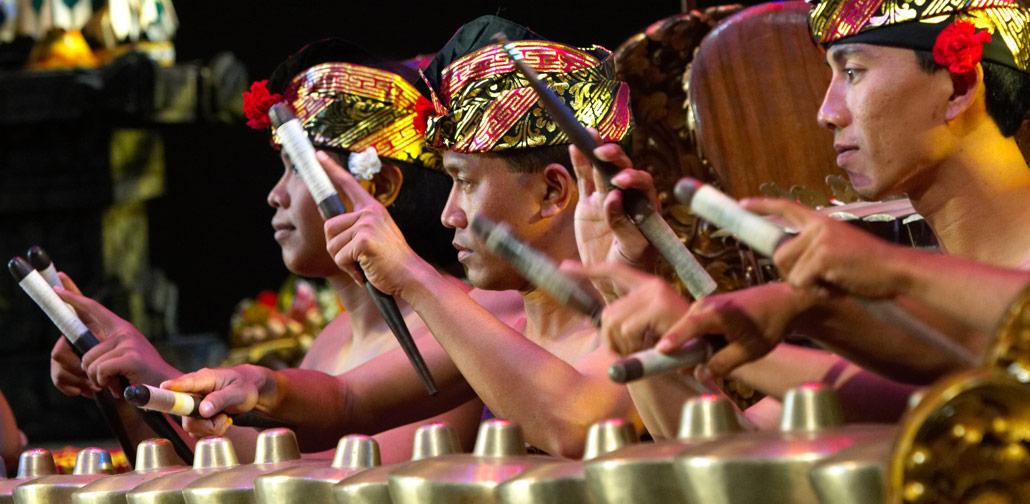 Çudamani: Gamelan and Dance of Bali
2019-2020 Season
Internationally hailed as Bali's most forward thinking music and dance ensemble, Çudamani is known for their exceptional creativity and superb artistry while always holding dear the classical treasures that have made Bali so renown. Nurtured and trained in the village of Pengosekan, group members are considered among Bali's most respected and accomplished musicians and dancers. While in great demand, nevertheless, Çudamani does not perform for tourists in Bali, rather they perform as a spiritual offering for temples and the village communities. 
 
Under the musical direction of Dewa Putu Berata and dance direction of Bapak Nyoman Cerita and Emiko Saraswati Susilo, their 18-member ensemble weave layers of intricate sound from the deep great bronze gongs to the delicate sounds of the flute. They have prepared works that are breathtakingly virtuosic, profoundly moving, works that are both new and classic. Gamelan Çudamani is evidence of the power of collective village integrity and the intrinsic spirituality that informs and animates Balinese life. 
---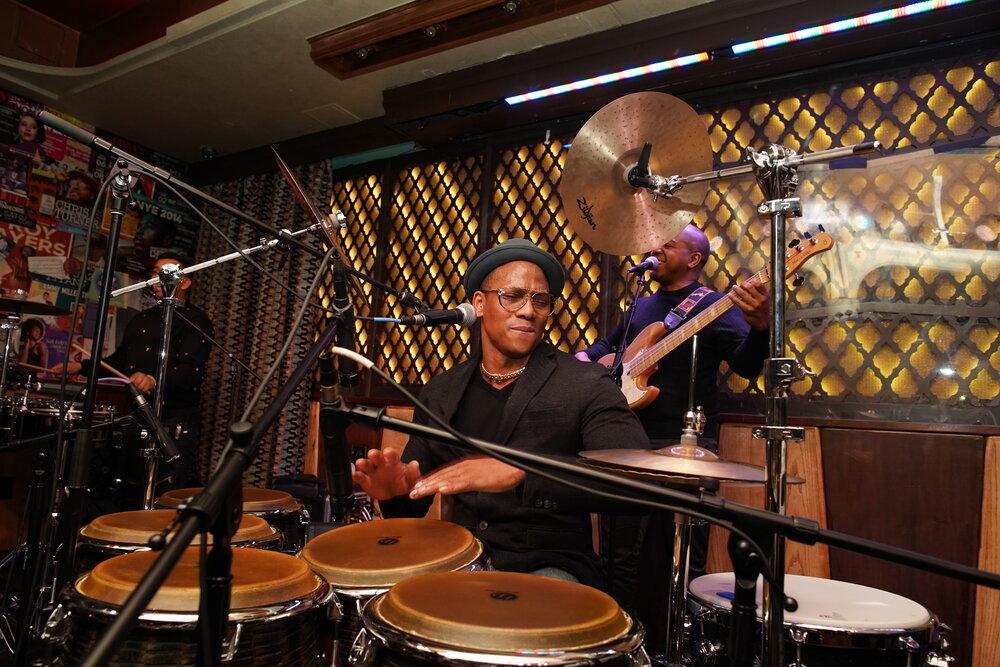 Pedrito Martinez Group 
2017-2018 Season
Pedro Pablo "Pedrito" Martinez was born in Havana, Cuba, September 12, 1973. Having settled in New York City in fall 1998, he had been awarded the Thelonius Monk Award for Afro-Latin Hand Percussion and was featured in the documentary film by 2000. 
Pedrito has recorded or performed with Wynton Marsalis, Paul Simon, Paquito D'Rivera, Bruce Springsteen, and Sting and has contributed, as a percussionist and vocalist, to more than 50 albums. Mr. Martinez was also a founding member of the highly successful, Afro-Cuban/Afro-Beat band, Yerba Buena, with which he recorded two albums and toured the world. 
Pedrito's career as a leader began in 2005 with the formation in NYC of The Pedrito Martinez Group. The group's Grammy-nominated first album was released October 2013, and was chosen among NPR's Favorite Albums and The Boston Globe Critics Top Ten Albums of 2013. 
Habana Dreams, PMG's second album, was released in June 2016. Guests include, Ruben Blades, Isaac Delgado, Wynton Marsalis, Descemer Bueno, Roman Diaz, Angelique Kidjo, and Telmary Diaz. Accolades for Habana Dreams include #1 Latin Jazz Album in NPR's Jazz Critics Top Jazz Albums for 2016 and being named among Boston Globe World Music Albums for 2016. 
---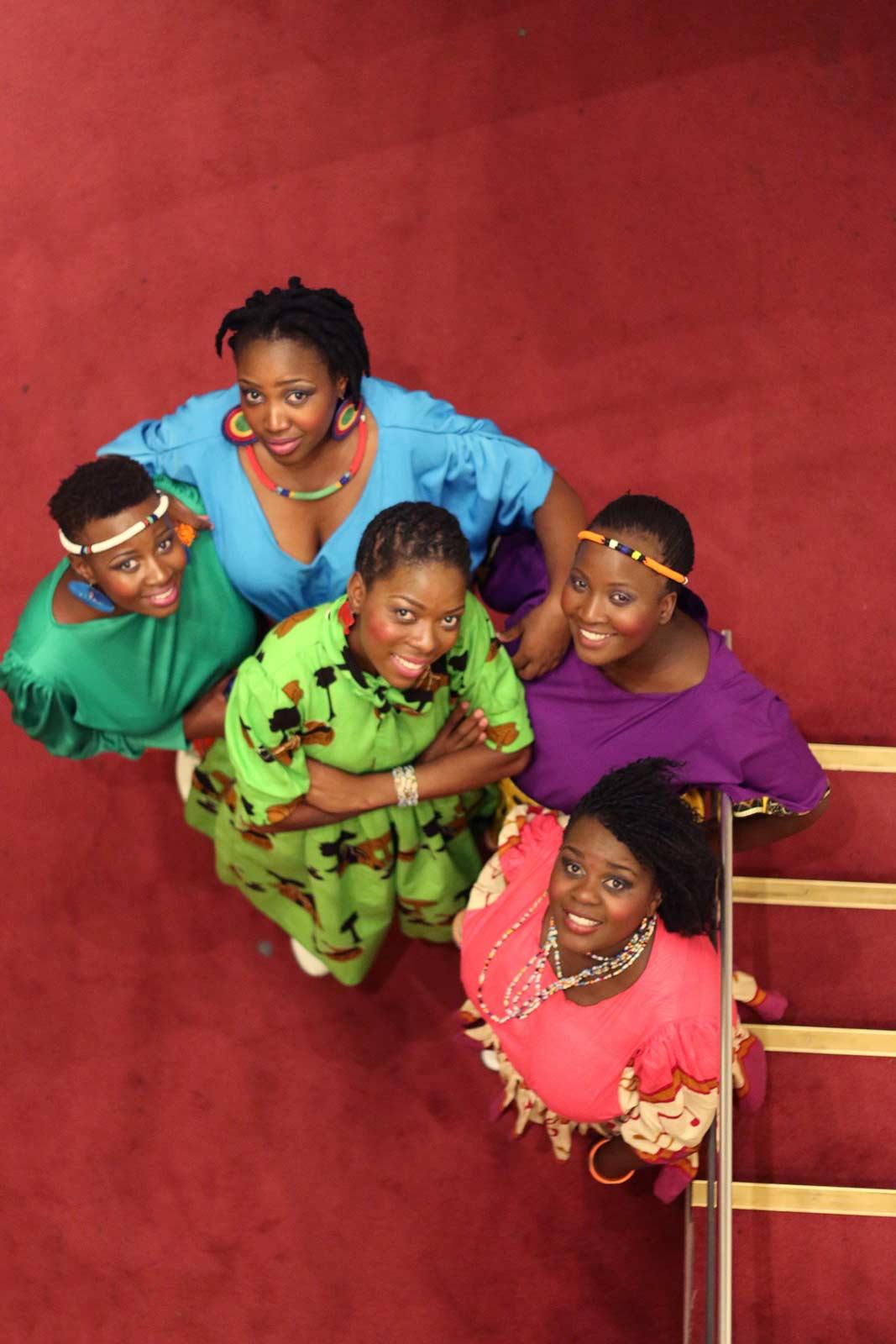 Nobuntu
2018-2019 Season
Nobuntu, the female a cappella quintet from Zimbabwe, has drawn international acclaim for its inventive performances that range from traditional Zimbabwean songs to Afro Jazz to Gospel. The ensemble's concerts are performed with pure voices, augmented by minimalistic percussion, traditional instruments such as the Mbira (thumb piano) and organic, authentic dance movements. 
Nobuntu was nominated for Best Musician of the Year at the Zimbabwe International Women Awards in London in 2015, and, in the last few seasons, the quintet has performed at festivals and concert halls in Italy, Austria, Germany, Belgium, the Czech Republic, and throughout the African continent. The ensemble was a huge critical success at "Trans-Vocal" in Frankfurt and "Voice Mania" in Vienna. Their first tour to Canada, in 2016, included performances in Toronto, Winnipeg, Vancouver, and Victoria. 
he word Nobuntu is an African concept that values humbleness, love, unity and family from a woman's perspective. The ensemble represents a new generation of young African women singers who celebrate and preserve their culture, beauty, and heritage through art. The ensemble's mission is the belief that music can be an important vehicle for change, one that transcends racial, tribal, religious, gender, and economic boundaries. 
Nobuntu has released two recordings—THINA in 2013 and EKHAYA in 2016. The group has made dozens of television and radio appearances throughout Africa and Europe promoting these recordings and the culture of their homeland. 
---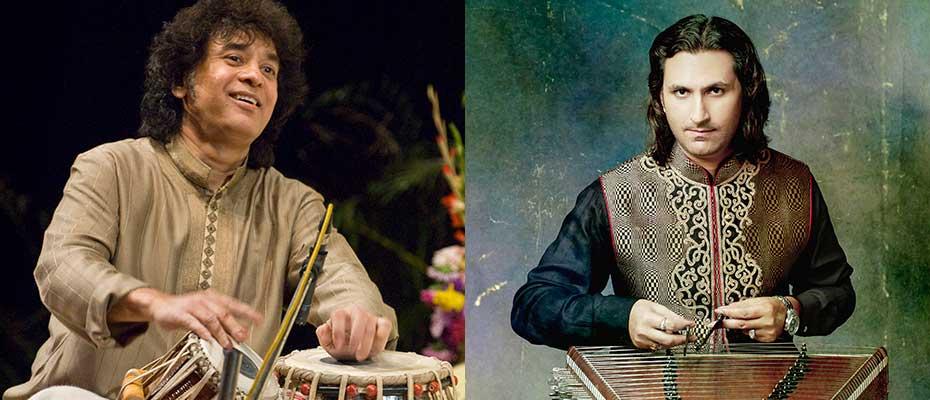 Zakir Hussain Duo
2016-2017 Season
Zakir Hussain is a peerless genius of the tabla, the rhythmic heart of Indian classical music. The New York Times calls him "a fearsome technician but also a whimsical inventor, devoted to exuberant play." The son of fabled tabla player Ustad Allarakha and descendant of a long line of master musicians, Hussain has devoted decades to becoming a performer whose "virtuosity is barely to be believed" (The Washington Post). Since the passing of Ravi Shankar, Hussain stands alone as India's greatest classical musician and artistic ambassador to the world. 
Rahul Sharma plays the 100 stringed Kashmiri santoor. Having studied with his father, the famed Shivkumar Sharma, and Guru Pandit Shivkumar sharma, Rahul has taken the santoor into world music with various collaborations and in some 60 albums. He collaborated with Grammy award winning American saxophonist KennyG on an album which reached number two on Billboard world charts and number four on Board Smooth jazz charts. Rahul also collaborated with Grammy winning electronica group Deep Forest and composed the music for the Hindi feature film Mujhse Dosti Karoge, for which he received the award in the Best Debut-Music Director category at the 2002 ZEE Bollywood Music Awards. 
---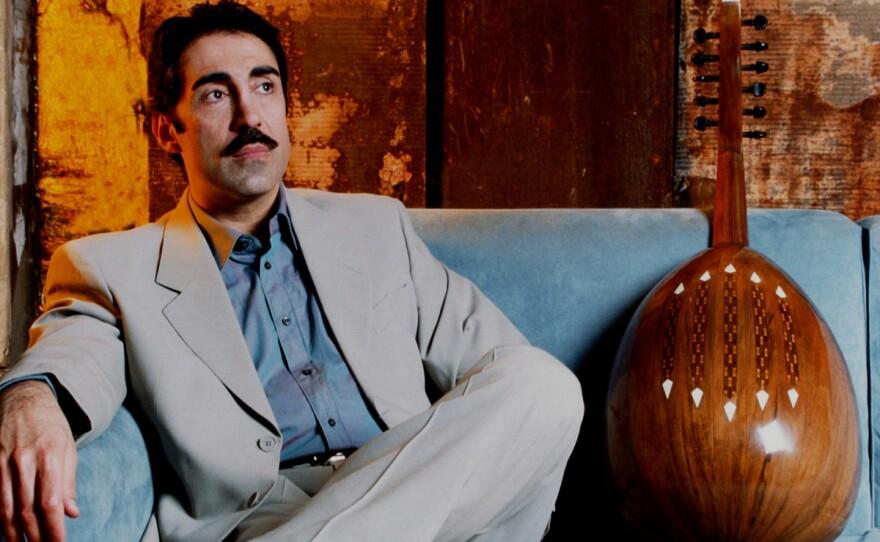 Zafir with Simon Shaheen
2015-2016 Season
Simon Shaheen brings to life the Arab music of Al-Andalus and blends it with the ubiquitous art of flamenco in his newest production Zafir, a program of instrumental and vocal music and dance. This program does not pretend to recreate the music of a bygone era, but rather to renew a relationship that began more than a thousand years ago. It reveals the commonalities of a music born in cultural centers of Iraq and Syria, blew like the wind (zafir) across the waters of the Mediterranean to Al-Andalus, blended with elements of Spanish music, and was brought back across the sea to North Africa where it flourished in the cities of Morocco, Algeria, and Tunisia. 
This group of performers includes a core of musicians steeped in the art of Arab music led by virtuoso performer and composer, Simon Shaheen. The group is joined by the internationally acclaimed Tunisian singer, Sonia M'Barek; Flamenco vocalist/guitarist/pianist, Juan Pérez Rodríguez. And Auxi Fernandez, a young fiery dancer who complements the music with her sinuous arm movements and explosive footwork. 
---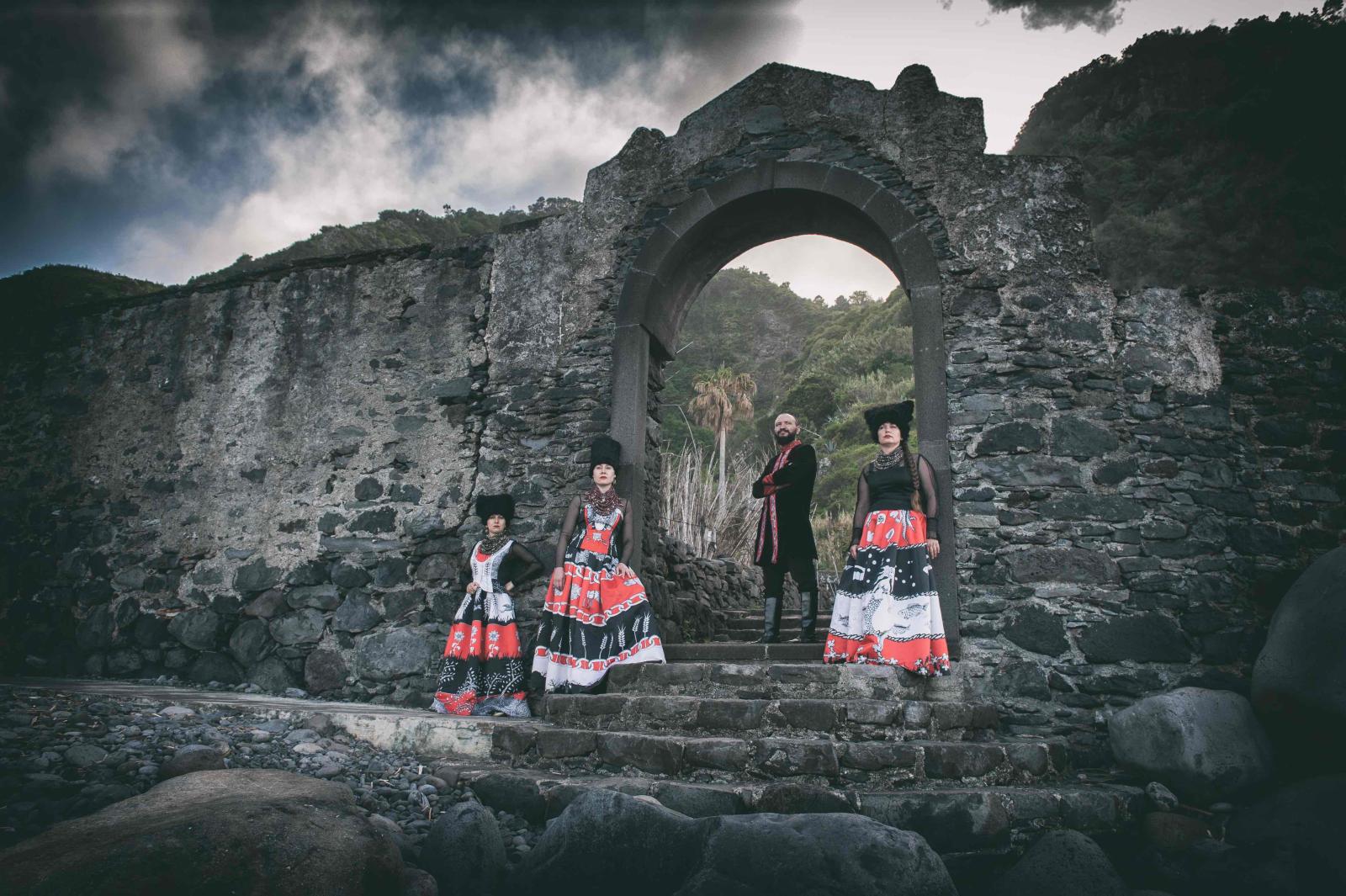 DakhaBrakha
2014-2015 Season
DakhaBrakha is a world-music quartet from Kiev, Ukraine. Reflecting fundamental elements of sound and soul, Ukrainian ethno-chaos band DakhaBrakha, create a world of unexpected new music.The name DakhaBrakha is original, outstanding and authentic at the same time. It means "give/take" in the old Ukrainian language. Accompanied by Indian, Arabic, African, Russian, and Australian traditional instrumentation, the quartet's astonishingly powerful and uncompromising vocal range creates a trans-national sound rooted in Ukrainian culture. 
---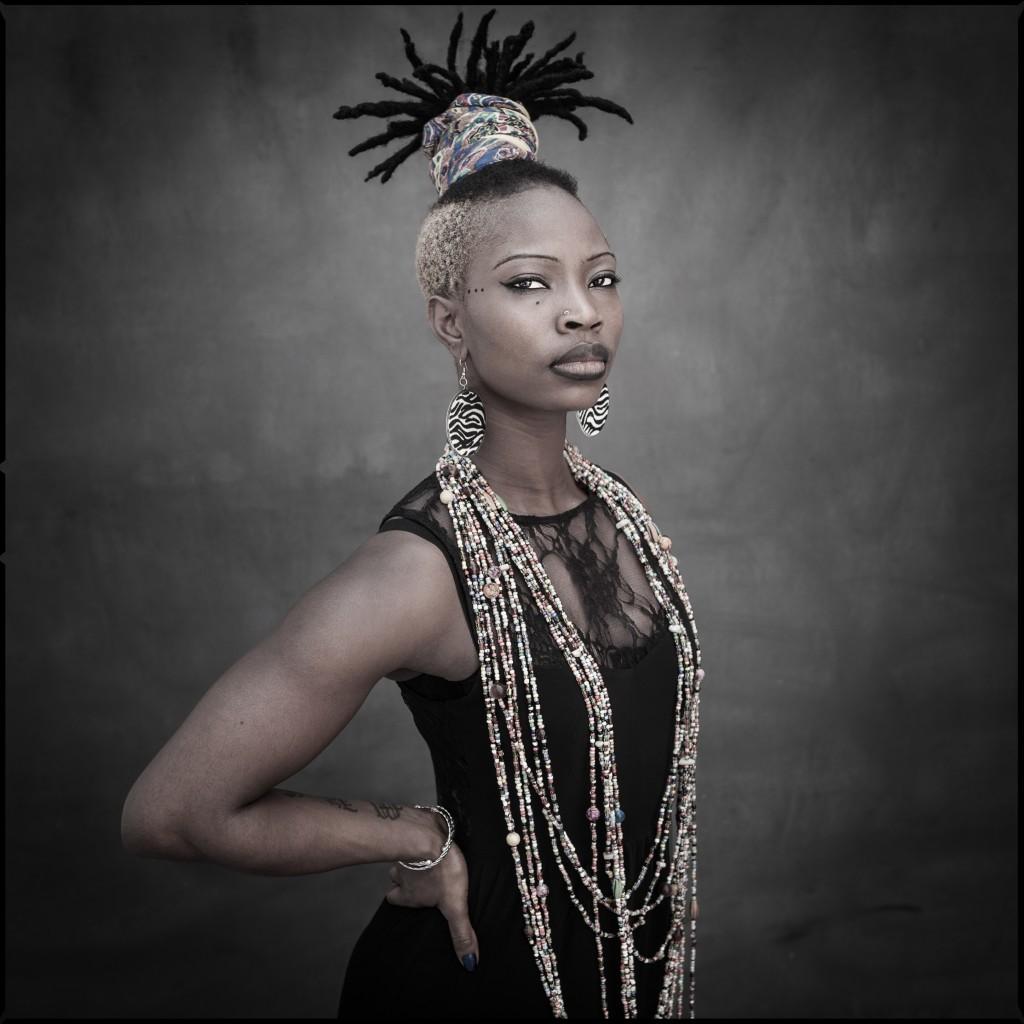 Dobet Gnahoré
2014-2015 Season
Widely considered one of contemporary African music's most exciting talents, Dobet Gnahoré has astounded audiences with her thrilling stage presence, appealing melodies and powerful singing. Gnahoré's diverse music composition moves from delicate ballads to upbeat African grooves and serves as a resounding introduction to this voice of the future. As a singer, dancer, and percussionist from the Ivory Coast, inherited the force of the "Bété" tradition from her father, Boni Gnahoré, a master percussionist who plays with the Abidjan-based Ki-Yi Mbock Company, directed by Werewere Liking. 
---