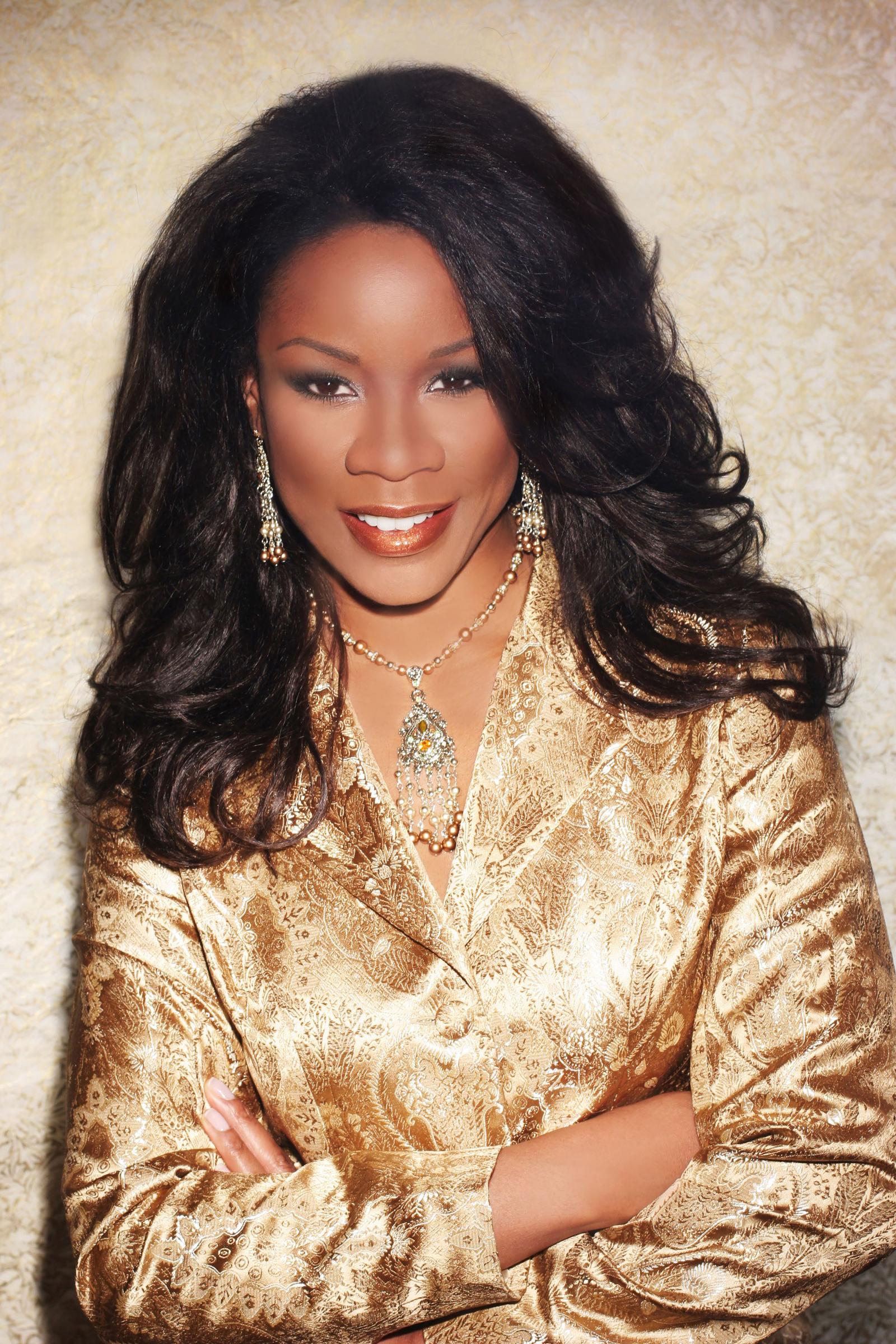 Denyce Graves, mezzo soprano 
Wednesday, March 30, 2022, 8:00 P.M.
Lawrence Memorial Chapel
Recognized worldwide as one of today's most exciting vocal stars, Denyce Graves continues to garner unparalleled popular and critical acclaim in performances across four continents. USA Today identifies her as "an operatic superstar of the 21st century," and the Atlanta Journal-Constitution exclaims, "If the human voice has the power to move you, you will be touched by Denyce Graves."
Her career has taken her to the world's great opera houses and concert halls. The combination of her expressive, rich vocalism, elegant stage presence, and exciting theatrical abilities allows her to pursue a wide breadth of operatic portrayals and to delight audiences in concert and recital appearances. Ms. Graves has become particularly well-known to operatic audiences for her portrayals of the title roles in Carmen and Samson et Dalila. These signature roles have brought her to the Metropolitan Opera, Vienna Staatsoper, Royal Opera House, Covent Garden, San Francisco Opera, Opéra National de Paris, Lyric Opera of Chicago, Washington National Opera, Bayerische Staatsoper, Arena di Verona, Deutsche Oper Berlin, Opernhaus Zürich, Teatro Real in Madrid, Houston Grand Opera, The Dallas Opera, Teatro Colón in Buenos Aires, Los Angeles Opera, and the Festival Maggio Musicale in Florence.
Tine Thing Helseth
2019-2020 Season
Norwegian trumpet virtuoso Tine Thing Helseth is as much at ease playing Bach or Haydn as she is with works well beyond the instrument's comfort zone, including arrangements of songs by Puccini or the Beach Boys and marches by Fritz Kreisler and tangos by Piazzolla. Praised for her "astonishingly outstanding intonation" by Gramophone magazine, Helseth's intensity and enthusiasm have earned her the kind of rock star status most classical soloists dream of. Following her 2013 BBC Proms debut performance of Matthias Pintscher's Chute d'étoiles with the BBC Scottish Symphony, Helseth has rapidly established herself as one of the foremost trumpet soloists of our time, garnering critical praise for her soulful, lyrical sound and collaborative approach to music-making.
---
Imani Winds
2018-2019 Season
Praised by the Philadelphia Inquirer as "what triumph sounds like," Imani Winds has established itself as one of the most successful chamber music ensembles in the United States. Since 1997 the Grammy-nominated quintet has taken a unique path, carving out a distinct presence in the classical music world with its dynamic playing, culturally poignant programming, adventurous collaborations and inspirational outreach programs. With two member composers and a deep commitment to commissioning new work, the group is enriching the traditional wind quintet repertoire while meaningfully bridging European, American, African and Latin American traditions.
Classical music has been stubbornly resistant to an increasingly multicultural world. Imani Winds represents nothing less than the future of the once-quaint notion of the wind quintet.

The Washington Post
---
Mnozil Brass
2016-2017 Season
Mnozil Brass has established itself as one of the world's premiere brass ensembles. With more than 130 performances a year, the group has sold out houses from the farthest reaches of the European continent to Israel, China, Taiwan, Japan, Australia, Canada, and the United States, and has captivated audiences with its blend of immense virtuosity and theatrical wit. No wonder its videos have garnered millions of YouTube views and its fans have traveled countless miles to hear it play. The group embraces a repertoire for all ages and stages of life: from folk to classical to jazz to pop; all executed with the same fearlessness, immense technical skill and typical Viennese "schmäh" (almost impossible to find an English translation, but best rendered as a kind of sarcastic charm).
The group are famous for mixing fantastic brass playing, close harmony vocals and the highest rate musical entertainment you could wish for.

The Public Reviews
---
Kronos Quartet
2014-2015 Season
For more than 30 years, the Kronos Quartet—David Harrington, John Sherba (violins), Hank Dutt (viola) and Sunny Yang (cello)—has pursued a singular artistic vision, combining a spirit of fearless exploration with a commitment to expanding the range and context of the string quartet. In the process, Kronos has become one of the most celebrated and influential groups of our time, performing thousands of concerts worldwide, releasing more than 45 recordings of extraordinary breadth and creativity, collaborating with many of the world's most eclectic composers and performers, and commissioning more than 650 works and arrangements for string quartet. Kronos' work has also garnered numerous awards, including a Grammy for Best Chamber Music Performance (2004) and Musicians of the Year (2003) from Musical America.
Kronos says all that needs to be said about constructive power of a pluralist, rather than a fundamentalist, view of the world.

The New Yorker
---
Audra McDonald
2012-2013 Season
Audra McDonald is unparalleled in the breadth and versatility of her artistry as both a singer and an actress. With five Tony Awards, two Grammy Awards, and a long list of other accolades to her name, she is among today's most highly regarded performers. Blessed with a luminous soprano and an incomparable gift for dramatic truth-telling, she is equally at home on Broadway and opera stages as in roles on film and television. In addition to her theatrical work, she maintains a major career as a concert and recording artist, regularly appearing on the great stages of the world.
---
Eighth Blackbird
2015-2016 Season
Grammy®-winning Eighth Blackbird promises—and delivers—provocative and mind-changing performances to its burgeoning audiences. The group combines the finesse of a string quartet, the energy of a rock band, and the audacity of a storefront theater company. The Chicago-based sextet is both strikingly virtuosic and disarmingly irreverent, as they devote themselves to inspiring and performing today's master classical composers and debunking the myth that contemporary music is only for a cerebral few. The ensemble holds residence positions at the Curtis Institute of Music, University of Richmond, and University of Chicago. A decade-long relationship with Chicago's Cedille Records has produced six acclaimed recordings. The ensemble has won three Grammy® Awards for the recordings strange imaginary animals, Lonely Motel: Music from Slide and Meanwhile.
---