Instructor, Impressionism: Painting of Modern Life Family
Elizabeth Carlson is associate professor of art history at Lawrence University and joined the faculty in 2006 after earning a Ph.D. from the University of Minnesota. She teaches courses covering Modern, Contemporary and American art. Ms. Carlson's scholarly publications look at the intersection between rising consumerism, exhibition spaces, and gender at the turn of the century. Her most recent publication, "The Girl Behind the Counter: Elizabeth Sparhawk-Jones and the Modern Shop Girl," examines how class difference is portrayed in Sparhawk-Jones' paintings of shopgirls. She is currently working on an essay about the American sculptor, Ethel Myers. When not in the library, her office, or the classroom, she enjoys spending time with her nine-year old daughter, Mae.
Instructor, Richard Nixon: The Triumph and Tragedy of an American Politician and The United States Constitution: Past, Present, and Future
Tim Crain received a Ph.D. in modern Europe, modern British and Irish, and modern Jewish history at Arizona State University, after earning his B.A. and M.A. from Marquette University. Crain taught for fifteen years at the University of Wisconsin-Madison and Marquette University.  He left UW-Madison after accepting a position at Seton Hill University where he was a professor and director of the National Catholic Center for Holocaust Education. Crain is a recipient of numerous teaching and professional awards, and in 2015, he received Marquette University's Alumni Award for Leadership Excellence. A noted public speaker, Crain delivers over one hundred lectures nationally each year. He has instructed over 25 seminars at Bjӧrklunden, and Tim and his family always look forward to their time there each year.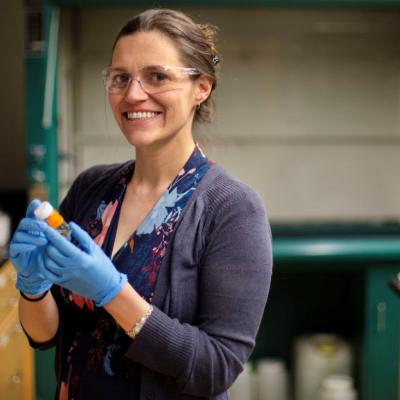 Instructor, Chemistry of Art - Paintings, Textiles, & Medieval Illuminated Manuscripts
Allison Fleshman is an Associate Professor of Chemistry at Lawrence. She earned her PhD in physical chemistry from the University of Oklahoman studying the fundamental properties of conductive liquids that are used in lithium battery systems. She uses her skills in vibrational spectroscopy to study art objects. She teaches classes in Thermodynamics & Reaction Kinetics, Quantum Chemistry & Spectroscopy, and the Chemistry of Art.
Instructor, Is Belief in God Rational?
Terry Goode received his B.A. from Ripon College, and his M.A. and Ph.D. in philosophy from Wayne State University. He has taught philosophy at the University of South Carolina, UW–Fox Valley and UW–Oshkosh. In his retirement he regularly teaches philosophy for The Clearing in their winter program and for Björklunden in their summer program. Prior to his retirement he owned and managed two technology companies, and then served as a senior technology officer and information technology consultant to a number of firms in the Fox River Valley. Terry and his wife Pam are active volunteers in many Door County organizations.
Instructor, The Weimar Republic: Grandeur and Disaster
Jon Greenwald graduated from Princeton and Harvard Law School, and then went on to serve 30 years in the U.S. Foreign Service, the bulk of it in Europe, including East Berlin as the Wall fell and ending with the Mission to the European Union. He taught diplomacy and foreign policy at Lawrence as the Scarff Professor, 1998–1999, coordinated foreign policy for Bill Bradley's presidential campaign (2000), then served as vice president of the International Crisis Group, the Brussels-based conflict prevention organization, for 16 years. He has taught frequently at Björklunden. He presently leads a project to bring youths from conflict zones—beginning with Israelis and Palestinians—to study together at top U.S. and other prep schools.
Instructor, Medical Miracles: Curious Advances From Antibiotics to Vaccines
David W. Hines '76 practices Infectious Diseases (ID) in Chicago. He started medical school in Guadalajara, Mexico, because of more B's than A's while at Lawrence. While in Mexico he diagnosed a case of leprosy which likely kindled his interest in Infectious Diseases. He then did well enough on boards to transfer into the third-year class at Rush Medical College in Chicago. He remained at Rush for his Internal Medicine Internship, Residency, Chief Medical Residency and Fellowship in ID. With another Lawrence '76 graduate, Nancy Gazzola, they managed to raise three pretty outstanding children in Oak Park, Ill.
Instructor, The Fall of Rome: From Caesar to King and From Jupiter to Jesus in 500 Years
Nikolas O. Hoel '99 is an Instructor of History at Northeastern Illinois University in Chicago. He is a graduate of Lawrence University and went on to earn an M.A. at the University of Colorado-Boulder and a Ph.D. at the University of Wisconsin–Madison. He is trained in both medieval and Byzantine history. At NEIU he teaches classes concerning both ancient and medieval Europe, for which he has been honored with several Instructor Excellent Awards. Hoel's primary research interests concern the religious, cultural, and intellectual history of the Middle Ages, and he became a medieval historian because of the passion for the barbarians he learned at Lawrence.
Instructor, The Original Book Club: Literary Legacies of Medieval Women
Danielle Joyner is an assistant professor of art history at Lawrence University. She earned an M.A. in medieval studies from the University of Toronto and a Ph.D. in art history from Harvard University. She is the author of the 2016 book, Painting the Hortus Deliciarum: Medieval Women, Wisdom, and Time, as well as articles on the subjects of time, gardens, and the natural world in medieval arts. She taught at the University of Notre Dame and Southern Methodist University before joining the faculty at Lawrence University. Danielle is eager to team up again with her colleague from Dallas and embark on medieval adventures along the shores of Lake Michigan.
Instructor, The Original Book Club: Literary Legacies of Medieval Women
Catherine Keene earned her Ph.D. from Central European University in Budapest, Hungary and was teaching as adjunct assistant professor of medieval studies at Southern Methodist University in Dallas (where she met Danielle) until her recent retirement. Her work explores questions of sanctity and medieval women, and her monograph, Saint Margaret, Queen of the Scots: A Life in Perspective (Palgrave Macmillan, 2013, 2016), returns this remarkable sainted queen to her rightful place in scholarship. Catherine Keene continues to work on a variety of medieval projects as she divides her time between her native Wisconsin and Dallas, and she is thrilled at the opportunity to teach at Björklunden.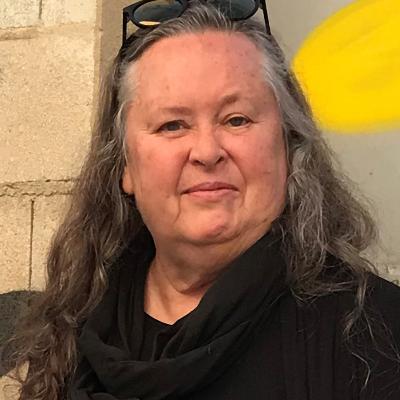 Instructor, Watercolor: A Fresh Start and Watercolor: The Expressive Medium
Helen Klebesadel was a tenured member of the Lawrence University faculty, teaching studio art and gender studies from 1990 to 2000. She has continued to offer her summer Björklunden watercolor seminars annually since that time. Helen served as director of the University of Wisconsin System Women's and Gender Studies Consortium (2000–2018) and as director of the Wisconsin Regional Arts Program (2013–2017). She is known as an engaging teacher and for her evocative and highly detailed narrative watercolors. Klebesadel maintains an art studio in Madison, Wis. and exhibits her paintings nationally and internationally. She has been invited to teach watercolor and creativity workshops from Texas to Alaska. Klebesadel is proud to be a past member of the Wisconsin Arts Board and a past-president of the national Women's Caucus for Art. Learn more about her artwork and exhibition schedule at www.klebesadel.com.
Instructor, Spore Losers – The World of Non-flowering Plants
Charlotte Lukes has been studying Door County mushrooms and other spore-producers for 50 years and has 600 species of fungi on her county list of identified mushrooms. She leads mushroom forays in local state parks and presents color slide programs on various topics of nature to groups around the county. Charlotte writes a bi-weekly column for the local newspaper, the Peninsula Pulse, called Door to Nature and a nature feature for each quarterly issue of Door County Living Magazine.
Instructor, The Midterms: America at the Crossroads
Terry Moran '82 is Senior National Correspondent at ABC News. Based in Washington, D.C., Moran covers national politics and policy, reporting from the White House, Congress, the Supreme Court and the campaign trail for all ABC News programs. Previously, Moran served as ABC's Chief Foreign Correspondent, based in London, as co-anchor of the ABC News show Nightline from 2005–2013 and as Chief White House Correspondent from 1999–2005.
Instructor, Joe Biden's World: U.S. Foreign Policy after Trump
Christopher Murray '75 served for 40 years as a diplomat with the United States Department of State.  His assignments included service as the U.S. Ambassador to the Republic of the Congo, Political Advisor to the Supreme Allied Commander for NATO Forces in Europe, and Deputy Chief of Mission at the U.S. Mission to the European Union in Brussels.  He was also posted in Lebanon, Algeria, Syria, Tunisia, Jamaica, and the Democratic Republic of the Congo.  His assignments at the State Department in Washington, D.C., dealt with UN political affairs, non-proliferation, the Horn of Africa, and NATO.  After graduating from Lawrence, Ambassador Murray received a J.D. from Cornell Law School.  He resides in Brussels, Belgium.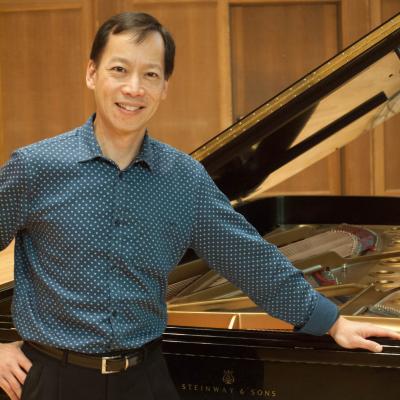 Instructor, Expanding the Canon: Exploring Diversity and Inclusion in Classical Music
Anthony Padilla, professor of piano and chamber music at the Lawrence University Conservatory of Music, receives acclaim for performances of "enormous freshness, vitality, and poetry" (Chicago Tribune). Awarded the American Pianists Association's Beethoven Fellowship and top prize at the Concert Artists Guild International Competition, he is also a laureate of the Naumburg, Bachauer, Kapell, and Cleveland International Piano Competitions. A nationally certified teacher of the Music Teachers National Association, Padilla's students regularly earn top prizes at state, national and international competitions. His recordings include the premiere of Coleridge-Taylor Perkinson's Statements: Second Sonata for Piano, transcriptions of organ and orchestral works for extended range keyboard, and chamber works by American women and Latin American composers, recorded with the Arcos Piano Trio, recent recipients of an Artistic Excellence grant by the National Endowment for the Arts. His popular seminars at Björklunden have included surveys of The Great Pianists, The Piano Trio, Musical Humor, Piano Works of Chopin, Robert Schumann, and Franz Liszt, and The Art of Piano Transcription.
Instructor, African America in Slavery and Freedom
Joe Patterson '69 received the 2019 Gertrude Breithaupt Jupp M-D'18 Outstanding Service Award for alumni service at his 50th Reunion. As a real estate management entrepreneur in greater New York City, he has over 30 years of corporate experience in global asset management and domestic real estate investments for Guardian Life, CIGNA, HSBC, and GE. He earned a Master's degree in Business Administration in real estate finance from The Wharton Graduate School (University of Pennsylvania). While at Lawrence, he received the inaugural Martin Luther King Award. He also earned All-Midwest Conference Football Team selections plus All-American honors as a co-captain in addition to gaining NFL recognition in 1970 as a contracted draft selection of Coach Vince Lombardi and the Washington Redskins. As a member of the undefeated Midwest Conference Championship 1967 Football Team, he was inducted into the Viking Athletic Hall of Fame in 2017 for a second time after his sole induction in 1999. As a Certified Property Manager and vice president, global corporate real estate operations at HSBC, he earned the inaugural Award for Excellence for a complex and highly profitable sales leaseback transaction in Upstate NY. After serving one term as an alumni trustee on the LU Board of Trustees, he began service as a member of the Board of Directors of the School of Visual Arts of NYC in 2000. Throughout the years of his real estate career, he has tirelessly promoted diversity of students on college campuses and public high schools, creating support programs to ensure successful experiences and achievement for all.
Instructor, Exploring The Mind-Gut Connection
Brian Piasecki is an associate professor of biology and the program director of neuroscience at Lawrence University. He earned his Ph.D. in Plant Biology from the University of Minnesota studying photosynthetic microalgae. His postdoctoral work in the Department of Bioscience and Nutrition at the Karolinska Institute in Stockholm, Sweden provided the foundation for his current research program that explores fundamental cell biological processes related to sensory perception using the nervous system of a nematode worm as a molecular and genetic model. Brian serves as the co-director of Lawrence University's Marine Term Program (LUMP) and is the chair of the Inclusive Pedagogy Committee. He has been on the faculty at Lawrence since 2011.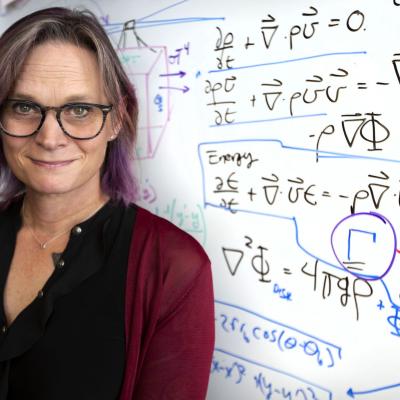 Instructor, The Stars: Mansions Built by Nature's Hand
Megan Pickett is an associate professor of physics at Lawrence University. She earned a B.A. in physics as Cornell University in 1988, and a Ph.D. in Theoretical Astrophysics from Indiana University in 1995. She was a research fellow at NASA's Ames Research Center until 1999, after which she taught at Valparaiso University and Purdue University, before joining Lawrence in 2006. She is currently writing a biography of Elda Anderson, a Manhattan Project Scientist and first woman to chair the physics department at Milwaukee-Downer College." Her scholarly interests include the origins of solar systems, neutron star and black hole formation, and inclusive physics education.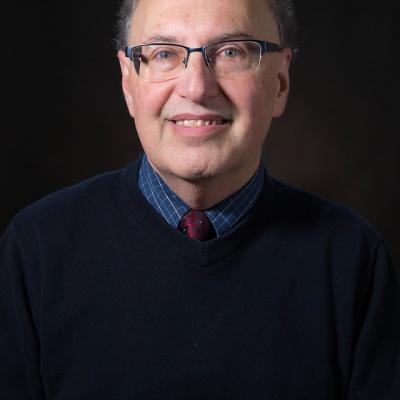 Instructor, African America in Slavery and Freedom
Jerald Podair is a professor of history emeritus and the Robert S. French Professor of American Studies at Lawrence University, where he specializes in 20th-century United States history. He is the author, co-author or co-editor of seven books, including The Routledge History of the Twentieth-Century United States and two books about civil rights in America, The Strike That Changed New York: Blacks, Whites, and the Ocean Hill-Brownsville Crisis and Bayard Rustin: American Dreamer. He is the recipient of the Allan Nevins Prize, awarded by the Society of American Historians for "literary distinction in the writing of history," and the first two-time winner of Lawrence's Award for Excellence in Scholarship. He is currently writing Promised Lands: A History of the American People in the Twentieth Century, a comprehensive history of the American century written for a general audience, to be published by Princeton University Press.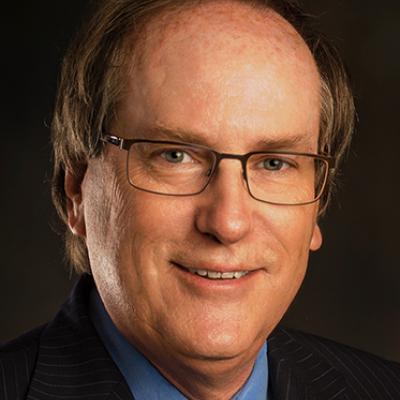 Instructor, The Beatles: 4 Lads Who Shook the World
Carl Rath '75 teaches bassoon and courses in popular music at the Lawrence University Conservatory of Music in Appleton, WI. He is Emeritus Professor of Music at the University of Oklahoma following a 31-year tenure on the faculty of the School of Music. At OU, he created two senior-level courses for the Honors College in the 1990s: The Development of Popular Music from 1954 to 1979 and The Beatles: Four Lads Who Shook the World. His presentations on The Beatles were very popular as a member of the OU Speakers Service, presenting to a wide variety of audiences ranging from young teens to retirees. In 2010, he was guest performer, music arranger, and speaker with the Chinook Wind Quintet, in residence with the Great Falls (MT) Symphony Orchestra, presenting an hour-long program, The All-Ages Guide to The Beatles. Since coming to Lawrence University in 2012, he has continued teaching the courses and has made presentations on The Beatles for the Wausau Library, Reunion College, and the Bjӧrklunden Seminar.  Rath was 10 years old when he first heard and saw The Beatles on that most memorable of nights, Feb. 9th, 1964. His interest in popular music grew alongside his formal music training on bassoon, as he started playing the drums. He kept his passion for The Beatles and Rock 'n' Roll in check during his post-secondary education in music at Lawrence University and the University of Denver. His enthusiasm for popular music also inspired him to form a classic rock band, MidLife Crysis, with faculty colleagues in the OU School of Music that continued to perform for 24 years, even receiving a civic award from the local Chamber of Commerce. For 20 years, he produced sold-out shows at OU featuring the 'best Beatles tribute in the world' (Rolling Stone Magazine), 1964... as the Beatles (later, '1964...the Tribute'). He was hired as orchestra conductor for the band for their symphony shows appearing in Ft. Worth, Pittsburgh, and Philadelphia.
Instructor, The Women Who Made the Movies: Their Notable Contributions to Films of the Classic Era and Indelible Images: Iconic Moments, Scenes, and Dialogue From Classic Films
Jack Rhodes received his Ph.D. in English literature from the University of Texas at Austin and later became interested in communication and film studies. His principal academic assignments were at Colorado College, the University of Utah and Miami University (Ohio), where he taught the graduate course on rhetoric of film for several years. Rhodes also served as chair of the Department of Communication at Miami and retired as executive director of Miami's regional campus in Hamilton, Ohio. He is the author of three books and several scholarly articles and has recently concentrated his research and lecturing on the rhetoric of film genres. This will be his 14th year teaching Björklunden seminars.
Instructor, Listen to the Birds and Wildflowers and Birds
Don Quintenz has been teaching environmental education since 1967 and came to the Schlitz Audubon Nature Center in 1981. He previously worked with the Milwaukee Public Schools as their environmental specialist for five years, and before that he was with the Wisconsin Humane Society for three years as their environmental educator and the Wisconsin DNR as a resource technician. He is currently the Senior Ecologist at Audubon. The skill Don has that he cherishes the most is his ability to excite and fascinate people about the natural world because of his intimate familiarity with the native flora and fauna.
Instructors, Loves Me, Loves Me Knot / The History, Law, and Literature of Marriage (Fifteen Years Later)
Charles B. Schudson is a Wisconsin Reserve Judge Emeritus.  He has served as a state and federal prosecutor, a trial and appellate judge, an adjunct professor at the Marquette and Wisconsin law schools, and a Fulbright Scholar at law schools abroad.  At Lawrence, he served as the Law and Literature Scholar in Residence; at Björklunden, he has presented many seminars since 2004.  Judge Schudson has authored published works including On Trial: America's Courts and Their Treatment of Sexually Abused Children, and Independence Corrupted / How America's Judges Make Their Decisions, a nominee for the 2018 National Book Award.  He graduated from Dartmouth College and the Wisconsin Law School.  He has been a featured guest on NPR, PBS, and Oprah. 
Karen R. Schudson recently retired after a career as a marriage and family therapist, and life coach.  She has counseled countless individuals and couples, and consulted for organizations including the Milwaukee Public Schools, Robert W. Baird, Inc., and Harley-Davidson.  Ms. Schudson graduated from Smith College where she majored in Cultural Anthropology, and from the University of Wisconsin where she received her Masters in Counseling and Guidance.  She served on the board of Collaborative Family Law Association of Wisconsin.  For many years throughout America, she and Charlie presented "Healing the Healers," the program they designed to help professionals cope with secondary trauma resulting from work with abused children. 
Charlie and Karen have been married fifty-one years. They have two children and four grandchildren. The jury's still out, but they are still in love … and taking nothing for granted.  
Instructor, American Politics and Our Disturbing Discourse: How Did We Get Here?
Susy Schultz '81 is a storyteller, a journalist, an educator, a nonprofit executive and a researcher. She recently stepped down as executive director of the Museum of Broadcast Communications, where she kept this Chicago gem alive during the pandemic, raising nearly $1 million while organizing and authoring two of its current main exhibits. Schultz is the principal author of "The Great Debates: The Influence of Broadcast Media on Presidential Elections" and the academically reviewed, "Riding the Wave: A 100-years of Radio." She has worked in government, the foundation world and academia, having taught at Northwestern University's Medill School of Journalism, Roosevelt University and Columbia College Chicago. She is the founding president of the Association for Women Journalists Chicago and former president of the national Journalism and Women's Symposium (JAWS).
Instructor, An Insider's Look at the Fundamentals of Geology
Bill Shefchik, now retired, has Bachelor's and Master's degrees in geology from the University of Wisconsin – Milwaukee. He was a geologist at Burns & McDonnell Engineering Company, in Kansas City, for over 36 years.  During that time, he investigated the geology beneath over 500 projects – power plants, large dams, airports, bridges, water treatment plants, wastewater treatment plants, factories, railroads, solar farms, wind farms, sanitary landfills, and hazardous waste sites, and abandoned underground mines.  He also contributed to the implementation of several dozen groundwater cleanup efforts, including the design of several major groundwater remediation well fields, which have caused the cleanup of over eight billion gallons of contaminated groundwater.  He also designed or contributed to the design of several large groundwater well fields for water supply.
Instructor, The Rise of Ideology: America's Surprising Political Journey
Arnold F. Shober is a Professor of Government at Lawrence University (PhD, University of Wisconsin--Madison).  Courses in elections, public opinion, public policy, federalism, mass media, and education policy are among Prof. Shober's offerings. His research focuses on questions of public policy in the American federal system and covers such subjects as state-level bureaucracy and education governance.  His recent work includes "Can Equity Survive Governance? Politics, Accountability, and Local Control in US Education" (2019), In Common No More: The Politics of the Common Core State Standards (2016), and Out of Many, One? The Democratic Dilemma of American Education (2012). Prof. Shober has appeared frequently in the news media, including in such sources as USA Today, the Christian Science Monitor, Education Week, Wisconsin Public Radio, and the Milwaukee Journal-Sentinel - and every other week on Appleton's WHBY radio.
Instructor, Two Irishmen, Two Novels Two Portraits
Robert Spoo '79 holds an endowed chair in law at the University of Tulsa and is a former English professor and editor of the James Joyce Quarterly. He earned his Ph.D. in English at Princeton University, and his J.D. at Yale Law School. He has published numerous books and articles on Joyce and other modern authors, including James Joyce and the Language of History: Dedalus's Nightmare and Without Copyrights: Piracy, Publishing, and the Public Domain, both with Oxford University Press. He has lectured throughout the United States, Canada and Europe, and serves as General Counsel for the International James Joyce Foundation. He was awarded a 2016 Guggenheim Foundation Fellowship to complete his latest book, Modernism and the Law, which contains a chapter on Oscar Wilde and his writings.
Instructor, Family Weekend/Grandparent-Grandchild Weekend
David Stokes is a naturalist, educator and entertainer who has been the sole energizing force behind The Frog Chorus Nature Education since 2001. Previously he was with the Schlitz Audubon Center in Milwaukee as director of education for family and elementary programs. He has taught students and families since 1972, while at Michigan State University, where he received his degrees. For him the most important part of nature education is being involved, hands-on and interactive. He uses humor, songs, stories, live animals and lots of props (concept facilitators) in his teaching. He is interested in fostering a sense of wonder, working with parents and children together, teaching on different levels, and having people enjoy the experience so much they want to do it again. His programs have been described as "humorous, highly interactive, and solid education."
Instructor, Vergil's Aeneid
Daniel J. Taylor '63 is the Jones Professor Emeritus of Classics at his alma mater.  Author or editor of five books and scores of articles and reviews, acknowledged as the leading Varro scholar of his time, Lawrence's Outstanding Teacher in '98, Wisconsin's Distinguished FL educator in '90, a two-time NEH Research Fellow and a Fulbright Distinguished Chair in Italy, "Dr. Dan" relishes the Bjӧrklunden experience and is excited about his 31st seminar.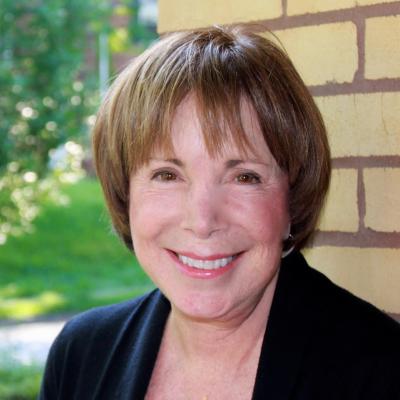 Instructor, Writing The Tough Ones: A Workshop Designed for Fearless Poets
Marilyn L. Taylor, Ph.D., former Poet Laureate of the state of Wisconsin and the city of Milwaukee, is the author of eight poetry collections. Her work has appeared in Poetry, Able Muse, Measure, Light, and Raintree Review, among many other journals and anthologies.  She was recently awarded the Margaret Reid Poetry Prize for verse in forms, and was a finalist for the the Howard Nemerov Sonnet award, the X.J. Kennedy Parody Contest, and the 2017 Lascaux Review prize. She also edited the recent anthology titled "Love Affairs at the Villa Nelle" (Kelsay Books, 2018).  Taylor currently serves on the editorial staffs of Verse-Virtual and Third Wednesday poetry journals.
Instructor, Tolstoy's Anna Karenina
Peter Thomas has been teaching Russian language and culture in the Russian Department at Lawrence University since 2006.  Before coming to Lawrence, he taught courses in comparative literature, and in Russian language, culture, and film, at Northwestern University, Beloit College, and St. Olaf College.  Since arriving at Lawrence, Thomas has received the Young Teacher Award (2013) and the Freshman Studies Teaching Award (2015).  This is his eleventh summer seminar at Bjӧrklunden.
Instructor, Family Ties: The Case of King David
Bill Urbrock (Ph.D., Harvard) is honorary Rosebush Professor emeritus of Religious Studies at the University of Wisconsin Oshkosh, where he taught Biblical Studies and Ancient Near Eastern Religions.  He has presented courses, seminars, and lecture series for a variety of civic and educational groups, including Bjӧrklunden.  Recent recognition of his contributions to lifelong learning include The Clearing's White Cedar Award and the Robert Berner Teaching Excellence Award from the UW Oshkosh Learning in Retirement program.
Instructor, Wildlife Photography
John Van Den Brandt is a professional wildlife photographer with over three decades of photography experience. While successful in wedding, portrait, product and model photography, he has focused solely on wildlife since 1995. Since founding his wildlife photography company, Wild Wind Images LLC in 2007, Van Den Brandt's wildlife images have appeared in numerous articles, websites, textbooks and ads. His framed fine art prints grace the walls of homes and businesses across the country. Van Den Brandt's presentations are illustrated with his own stunning images. Many of those images have appeared in his nationally distributed wildlife calendars that have sold over 100,000 copies. Van Den Brandt makes his home in northeastern Wisconsin with his wife Jean, his "field assistant, muse and co-conspirator in planning an adventurous life."  He has provided geological expertise and oversight to the remediation [by backfilling] of multiple large, collapsing, underground mines. He provided geological expertise as an expert witness, in support of litigation, for over two dozen clients.